Supreme Court Justice Sotomayor blocks Kansas gay marriage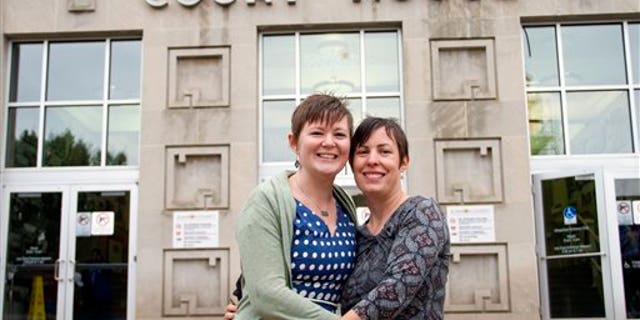 TOPEKA, Kan. – U.S. Supreme Court Justice Sonia Sotomayor has issued an order blocking gay marriage in Kansas.
Sotomayor's brief order Monday puts on hold indefinitely a lower-court order clearing the way for same-sex couples to marry despite a ban in Kansas on gay marriage. The lower-court order was set to take effect at 5 p.m. Tuesday.
Sotomayor acted at the request of Kansas Attorney General Derek Schmidt. He wants Kansas to be allowed to continue enforcing its gay-marriage ban while legal challenges are reviewed by the courts.
U.S. District Judge Daniel Crabtree issued an injunction against the state's gay-marriage ban in a federal lawsuit filed by two lesbian couples.
A federal appeals court rejected Schmidt's request to put Crabtree's order on hold indefinitely. Schmidt turned to Sotomayor and she responded quickly.