Study: Obama Skipping Red States in Favor of Dem Strongholds, Foreign Countries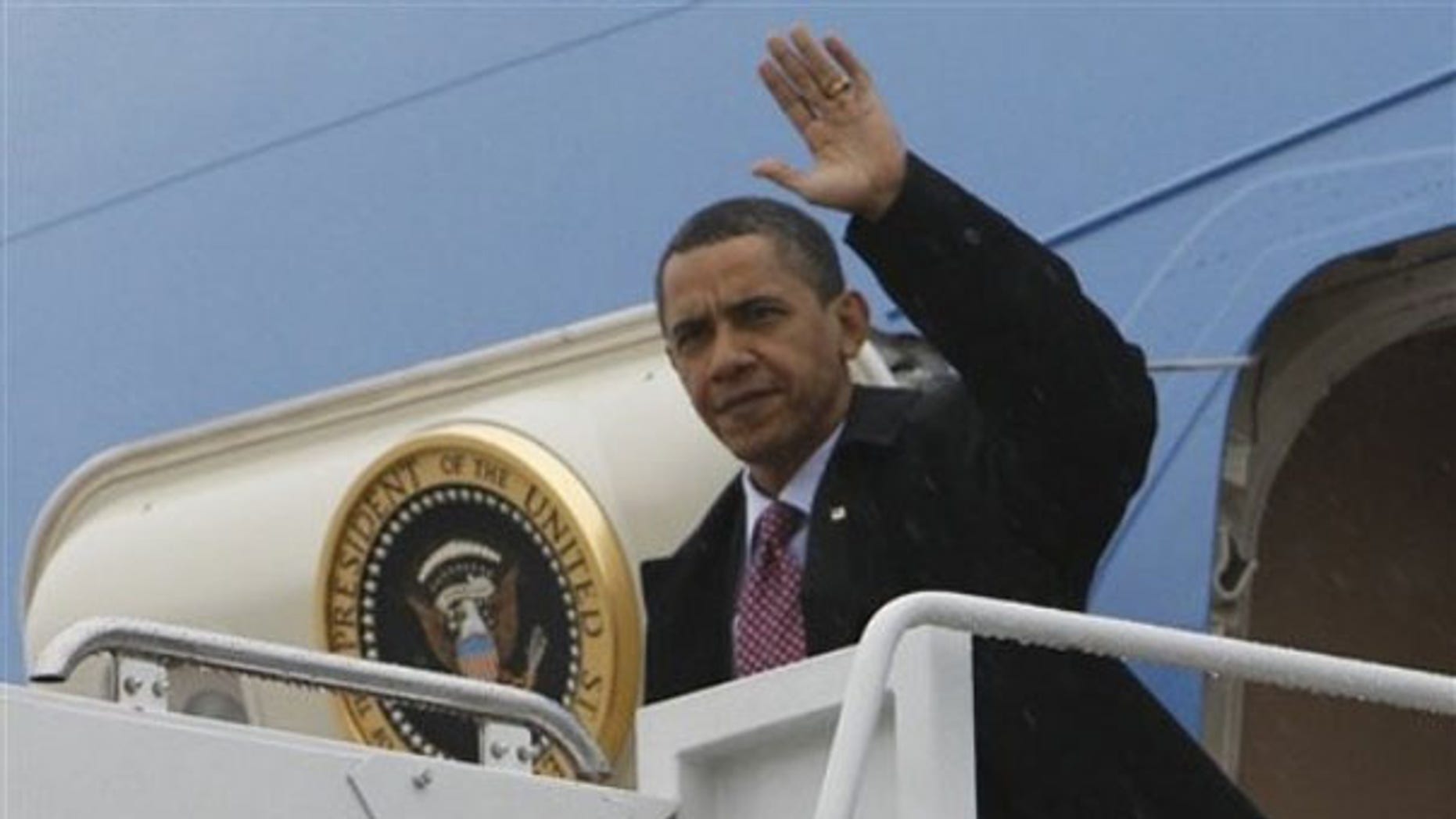 President Obama's spending a lot of time flying over "flyover country."
According to a study from the University of Minnesota's Humphrey Institute, the president has spoken to audiences in just seven of the 22 states he lost in the 2008 election.
In fact, he's visited more foreign countries than he has "red states" -- and he's delivered eight times the number of speeches in states he won than in states John McCain won.
"He's made it to Hawaii. He's made it to California several times," said Eric Ostermeir, the research associate who conducted the study. "There's just a lot of states he's missing in between."
Ostermeier got to looking at the state-by-state breakdown while he was in the middle of a separate review of Obama's speeches.
For the latest report, he broke down the locations of the 531 "verbal statements" the president has made since his inauguration 14 months ago. They include all addresses, speeches and remarks over the course of his presidency.
As is common with most presidents, the bulk of those remarks were delivered in Washington, D.C. But whenever the president traveled outside the Beltway, he typically made a beeline to the blue states.
According to the study:
-- Obama delivered 116 statements in states he won in 2008.
-- He delivered 63 statements in foreign countries.
-- He delivered 15 statements in states he lost in 2008.
Ostermeier said the fact that Washington is surrounded by states the president won can account for part of the disparity, as can the fact that the states Obama won have twice as many people in them.
But he said those factors don't tell the whole story. Upon closer inspection, Ostermeier found swing states -- most of which Obama won -- got a "disproportionate" amount of the president's attention.
"It's holding on to those purple states that he could lose," Ostermeier said.
The study showed Obama has spoken to audiences in 80 percent of the 28 states he won. The latest such visit was Tuesday in Virginia, where Obama signed a package of changes to the health care reform law signed earlier this month. The president visited Iowa, another state he turned blue in 2008, last week to tout the health care law.
The McCain states Obama has visited are: Alaska, Arizona, Georgia, Louisiana, Missouri, Montana and Texas.
He has not spoken in: Alabama, Arkansas, Idaho, Kansas, Kentucky, Mississippi, Nebraska, North Dakota, Oklahoma, South Carolina, South Dakota, Tennessee, Utah, West Virginia and Wyoming.