State Visit Balancing Act: How President Obama Can Handle Human Rights with Hu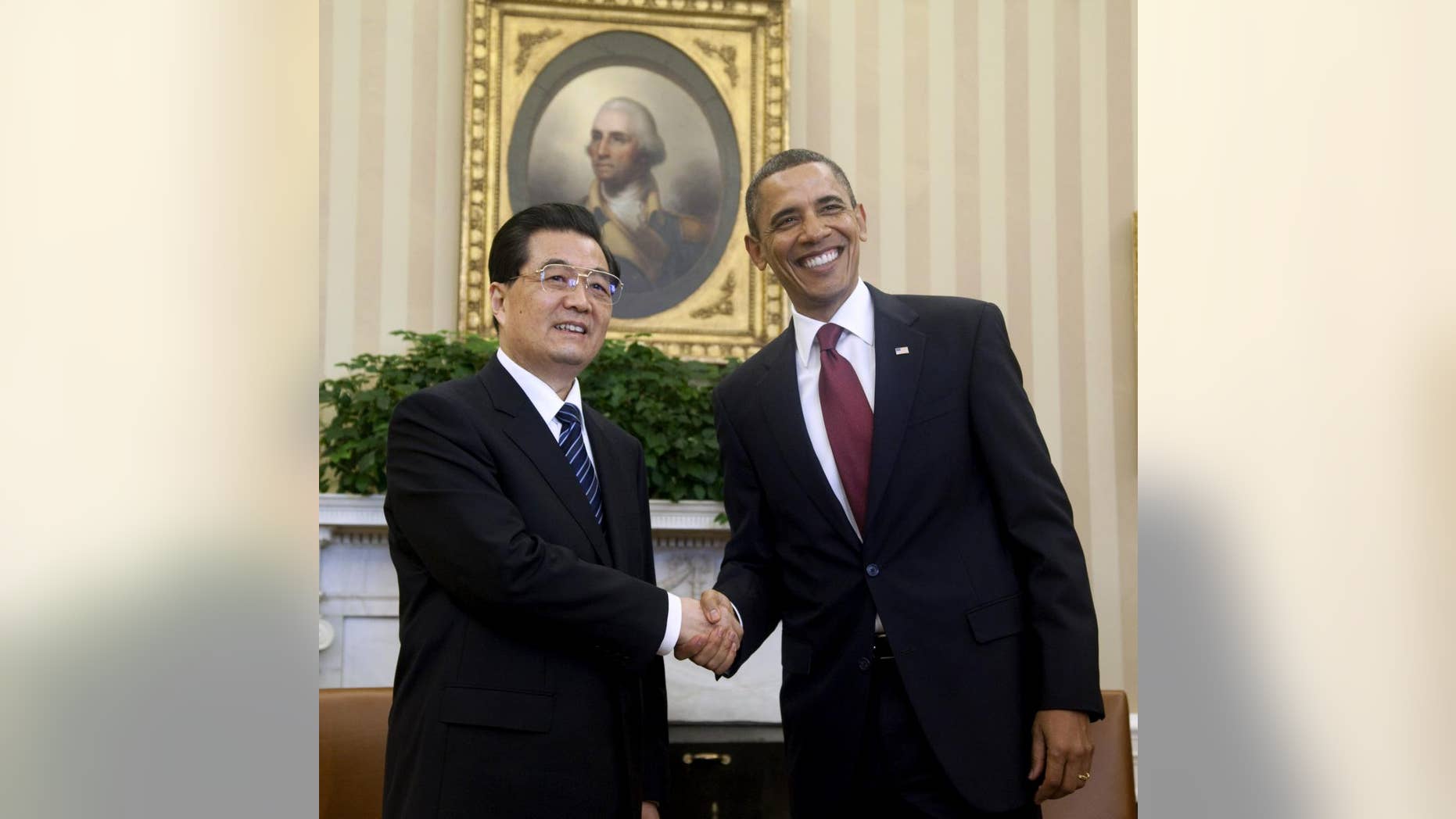 President Obama officially welcomed Chinese President Hu Jintao to the White House Wednesday morning, but amidst the pomp and circumstance, there is an underlying issue which continues to slowly bubble beneath the veneer of smiles and handshakes - the issue of human rights abuses in China.
The White House is going all-out on the visit - a big ceremony on the South Lawn, a bi-lateral meeting in the Oval Office, a press conference and a glittering state dinner, the third of the Obama White House. But experts say the big party atmosphere sends the wrong message to the Chinese and their leader and the White House should use a state visit as leverage against a country like China which continues to violate human rights.
"I personally think it's a mistake to have a state dinner -- you have Liu Xiaobo the Nobel prize winner in jail, his wife under house arrest, you have a Nobel laureate Dali Lama who can't return to China, I think the specter of a 21-gun salute and state dinner is inappropriate," says Randy Schriver a former Deputy Assistant Secretary of State. "I think tactically this administration made an error, these trappings of power and the symbolism that go along with state visits are very important to China, we should have used that for leverage and we should have traded on that to get some of the substantive outcomes that we wanted."
In fact, when Lui Xiaobo was honored with the Nobel Peace Prize, President Obama, who received the prize in 2009, put out a statement condemning China for not allowing Xiaobo to travel to Oslo to attend the ceremony. "Over the last 30 years, China has made dramatic progress in economic reform and improving the lives of its people, lifting hundreds of millions out of poverty. But this award reminds us that political reform has not kept pace, and that the basic human rights of every man, woman and child must be respected. We call on the Chinese government to release Mr. Liu as soon as possible," the statement from December read in part.
The question of human rights in China has been an issue for U.S. presidents in the past. The most recent visit by Hu in 2006 when President George W. Bush hosted the Chinese leader in Washington was called an "official" visit and did not include the trappings of a state visit and as noted in today's Power Play by Chris Stirewalt, other presidents took a different approach to China as well. "As long as the communist government supported human rights abuses, kept its markets closed and threatened its neighbors, a state visit was deemed unseemly."
Victor Cha of the Center for Strategic and International studies notes that if Bush deemed a state visit for China unseemly, his administration made sure to highlight nations in Asia who were open and democratic. "There's no denying President Bush had a freedom agenda and it was no small coincidence that at least the Asian countries in his second term that got a full state visit happen to be democracies - India, Japan and Australia," says Cha.
Regardless of the show being put on at the White House, Cha cautions the administration has to be careful when it comes to human rights. "They have to come out strongly on the human rights aspect of this in their meetings with Hu. There already was a lot of pressure on them in the human rights angle and the protocol of this visit puts pressure on them to deliver on the human rights angle," says Cha.
Meanwhile the administration is clearly hoping for Wednesday's meetings to focus on what Secretary of State Clinton called "one of the most consequential relationships of the 21st century." But even if the White House is hoping for the best in the U.S.-China relationship, they are remaining realistic about U.S. interests. "I think we have to chart a steady course and stay on it and never forget we stand for American interests and values," Clinton said on NBC's Today Show. "This relationship in many ways will determine peace, stability and prosperity of the 21st century."