State Department: Clinton Not Going Anywhere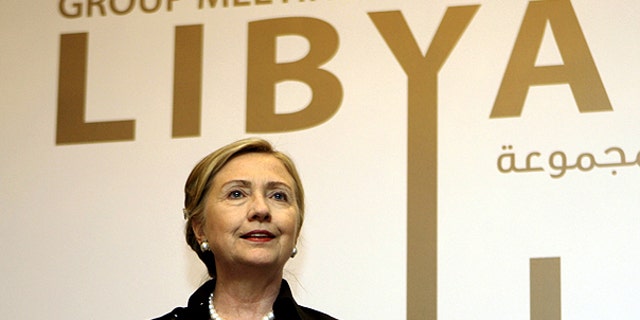 NEWYou can now listen to Fox News articles!
WASHINGTON -- The State Department shot down a report Thursday that Secretary of State Hillary Rodham Clinton has been in discussions with the White House about heading the World Bank.
"The story is completely untrue," Clinton spokesman Philippe Reines said in the United Arab Emirates, where Clinton was involved in international talks on Libya.
He said Clinton has not had any conversations with President Barack Obama, the White House "or anyone else about moving to the World Bank. She has expressed absolutely no interest in the job. She would not take it if offered."
Reuters, citing sources familiar with the discussions, said her discussions involved leaving the State Department next year to lead the World Bank.
The current bank president is Robert Zoellick, whose term does not end until 2012.
The bank declined to comment Thursday.
But at a news conference Wednesday in Olso, Norway, Zoellick was asked whether it's right that an American should lead the institution.
"I think this really is a decision for shareholders, and I think there are many talented non-Americans and Americans," he said. He added, "I think it's good for the U.S. to also have some responsibility, to have some of its nationals be engaged in multinational institutions."
Clinton has said she doesn't want to stay in her job if Obama wins a second term in 2012.
The nation's top diplomat also has said she neither has plans for a second White House bid nor interest in other posts, such as vice president or defense secretary.
"I am doing what I want to do right now and I have no intention or any idea even of running again," she told CNN in March. "I'm going to do the best I can at this job for the next two years."