South Carolina Governor Calls Reporter 'Little Girl' Over Story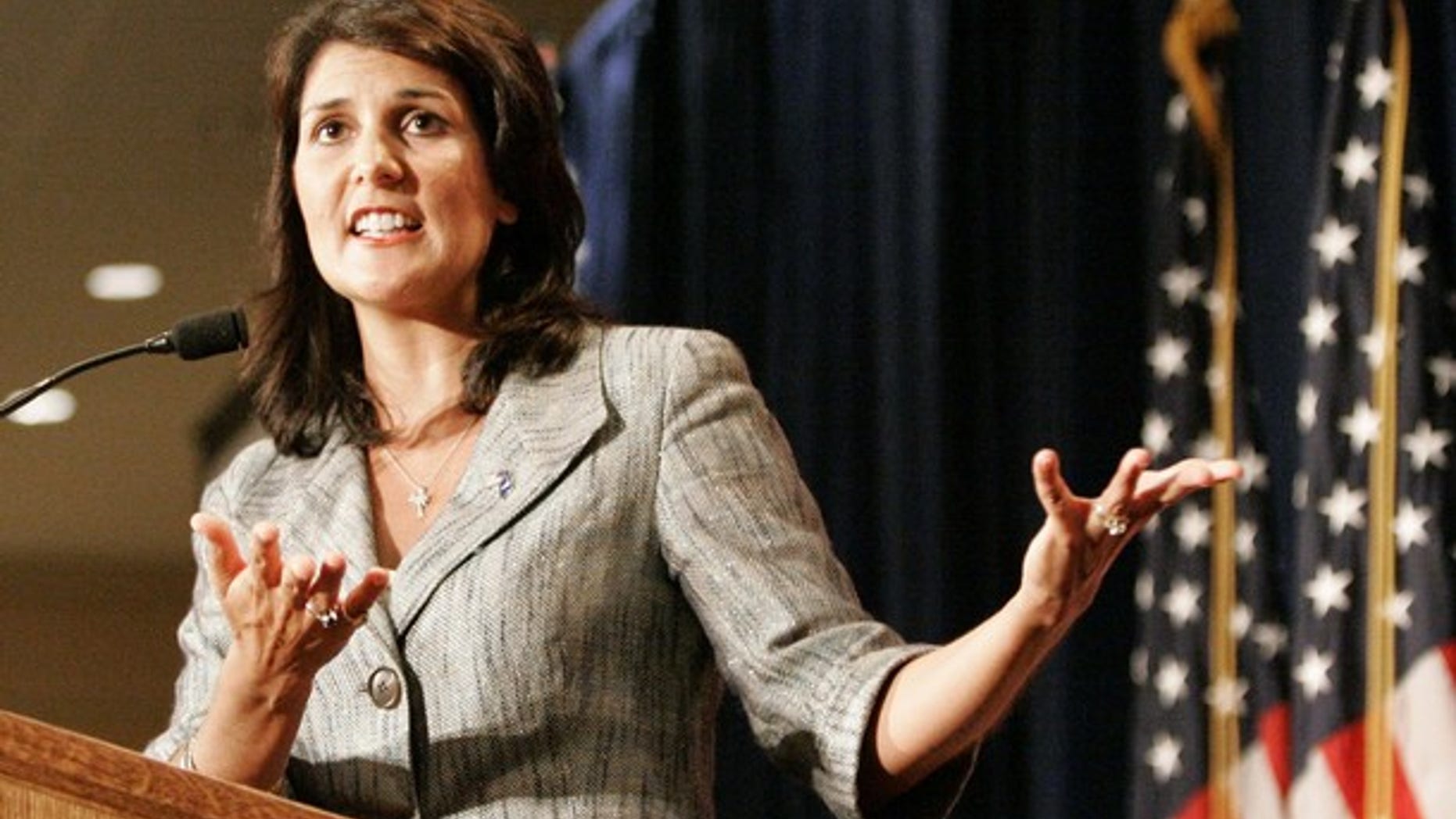 South Carolina's first woman governor called a female reporter a "little girl" over an article detailing at least $127,000 in taxpayer dollars the governor and other state officials spent on a European economic development trip.
In a syndicated radio talk show interview Thursday, Republican Gov. Nikki Haley was asked about last Sunday's article by 25-year-old Renee Dudley in The Post and Courier of Charleston.
"And all I will tell you is: God bless that little girl at The Post and Courier. I mean her job is to try and create conflict. My job is to create jobs. In the end I'm going to have jobs to show for it," Haley said on "The Laura Ingraham Show."
The story detailed a weeklong trip in June by Haley and two dozen others. It included stays at five-star hotels, drinks at the Ritz Paris and an upgraded "chalet" at the Paris Air Show, where the state had previously rented a booth. With a Boeing Co. manufacturing plant in North Charleston and BMW Manufacturing in Greer, Haley said she needed to court aerospace companies at the Paris event and manufacturers in Munich.
On Friday, Haley still blasted the story, but said she shouldn't have used the personal remark.
"The story painted a grossly inaccurate picture and was unprofessionally done, but my `little girl' comment was inappropriate and I regret that," Haley said. "Everyone can have a bad day. I'll forgive her bad story, if she'll forgive my poor choice of words."
That's off the mark, too, said Drucilla Barker, director and professor of women's studies at the University of South Carolina. "Oh, my God. I find that almost as offensive as calling her a little girl. It was an easy way to demean a reporter and take away her credibility. Little girls are sent from the room so adults can speak," Barker said.
"That reporter doesn't need Nikki Haley's forgiveness," Barker said. "She should apologize for using the words `little girl."'
Rick Nelson, the newspaper's content editor, declined comment.
Melanie Balog, a columnist for the paper, called Haley's criticism "catty."
"No, I'm talking about how you stooped to a condescending, catty low Thursday in talking about another woman," Balog wrote. "The governor of the great state of South Carolina called another woman a little girl?"
Bill Rogers, executive director of the South Carolina Press Association, said it was "a poor choice of words and its' a sexist personal attack rather than a response to the story. I think it's ironic coming from the first woman governor to call an award-winning journalist a little girl."
Dudley was reporting facts, not creating conflict to sell papers, Rogers said: "The public can read that story and make their own decisions."
Haley spokesman Rob Godfrey said Haley was involved with pitches to 17 companies and met with executives from more than 50 companies at various events in Europe.
Haley was elected last year on a platform of being a strong fiscal conservative. She weathered pre-primary unproven claims from two men of an extramarital affair and has said the rough-and-tumble campaign shouldn't dissuade women from entering politics. She's writing a book covering her life as the daughter of Indian immigrants and path into politics.
One of Haley's biggest flaps since taking office in January came as she replaced the only woman serving on the University of South Carolina board -- with a male campaign donor. Darla Moore, a wealthy investor, is the schools biggest donor and it's the business school bears her name.
Ingraham wrapped up the interview saying conservative women in politics and politics are "subjected to brutal scrutiny and criticism and we're all just kind of used to it."
Haley said women are more than dealing with it. "But what do we do in the end? We win. We fight. We prove results and we win," Haley said. "This will all stop when there's more of us."