Small town in Idaho makes history with all-Latino council and first Hispanic mayor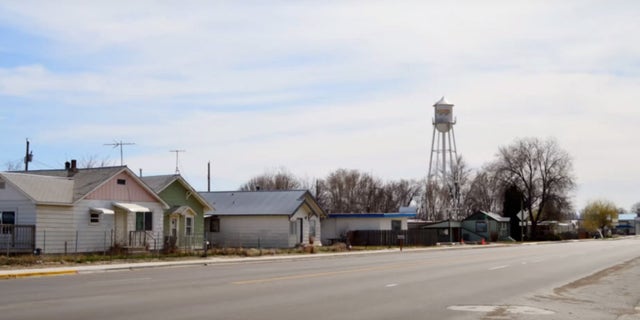 NEWYou can now listen to Fox News articles!
Come January, a small farming town in Idaho will see an all-Latino council, as well as its first Hispanic – and female – mayor.
Yes, this is happening in Idaho.
The town of Wilder, which is near the Idaho-Oregon border, has a population of 1,500 that is about 75 percent Hispanic. It is a quiet community characterized by fields of corn and beets.
In November, voters elected city clerk Alicia Almazan as its mayor, replacing John Betchel, who held the post since 2004 and opted not to seek a fourth term. It is Almazan's first elective office.
Voters also gave the nod to two new Latino council members on the four-member governing body. One of them is Ismael Fernandez, who at 19 will become Wilder's youngest city council member once he takes office in January.
"It's very significant," said Margie Gonzalez, the executive director of Idaho's Commission on Hispanic Affairs, in an interview with Fox News Latino. "The growth of the Hispanic community in Idaho has been very dramatic. The Hispanic population in Idaho is between 12 and 13 percent."
Wilder's Latino political representation, Gonzalez said, is a milestone for the state's Hispanics, who have had an under-representation in all levels of government.
"This is just a stepping stone, the beginning of having other communities step up and say 'Yes, we should have that of representation.'"
Fernandez said he didn't expect to win, especially when four other candidates threw their hats into the race. However, the college freshman secured the most votes despite facing competition from candidates who were more experienced and older.
"The Latino community does not have a history of being represented, especially in Idaho," Fernandez said. "I think I'm part of something more, something that spans outside of Idaho to a national level, by helping the Latino representation increase. I don't think I was elected because I am Latino, but it's hard to separate the two."
"The city had been run by the same people throughout the years, and there hadn't been much change on the city council," he said. "I hope to bring new ideas."
Wilder's election results stand out because minority candidates don't always succeed in at-large voting systems as supposed to by-district voting, said Jaclyn Kettler, an assistant professor of political science at Boise State University.
Latino candidates tend to be at an advantage in smaller city elections because the seats are non-partisan and don't always require a high number of votes to win, said Maria Mabbutt, a community activist from Idaho.
Almazan ran for the mayoralty against current city councilman Robert Rivera. Almazan won with only 83 votes, or roughly 60 percent of the vote, and Rivera had 54 votes, or about 39 percent, according to the Idaho Press-Tribune.
How did so many Latinos end up in Idaho?
Gonzalez laughs knowingly at the question.
"Most of the time when I travel to other states, I'm told people look at Idaho as being 'Little House on the Prairie.'"
Latinos began living in Idaho in perceptible numbers as migrants decades ago to do farming work. Many would arrive from other states where they had worked on farms, work in Idaho for a season, and move on to work the fields in other states.
Gonzalez's own parents were migrant workers who moved from state to state, following the jobs, before settling in Idaho, she said.
Now the Latino population includes many who have made Idaho their permanent home.
Nearly 70 percent of Idaho's Latinos were born in the United States, according to the Pew Research Center. Just a third are foreign-born. Most Latinos, about 85 percent, in the state trace their roots to Mexico, Pew says.
"The Hispanic population has changed," Gonzalez said. "We've had many newcomers from California and other states, trying to get away from overgrowth. Idaho is very rural, it has a low crime rate, the cost of living is low. It's a good place where you can raise your family."
That said, Latinos still face hurdles. The state's infrastructure lacks the kind of services that many immigrants need, such as bilingual instruction, Gonzalez said.
"It's not always easy" for Latinos, Gonzalez conceded.
The Associated Press contributed to this report.