Senior UN official blasted for floating Israel's suspension from world body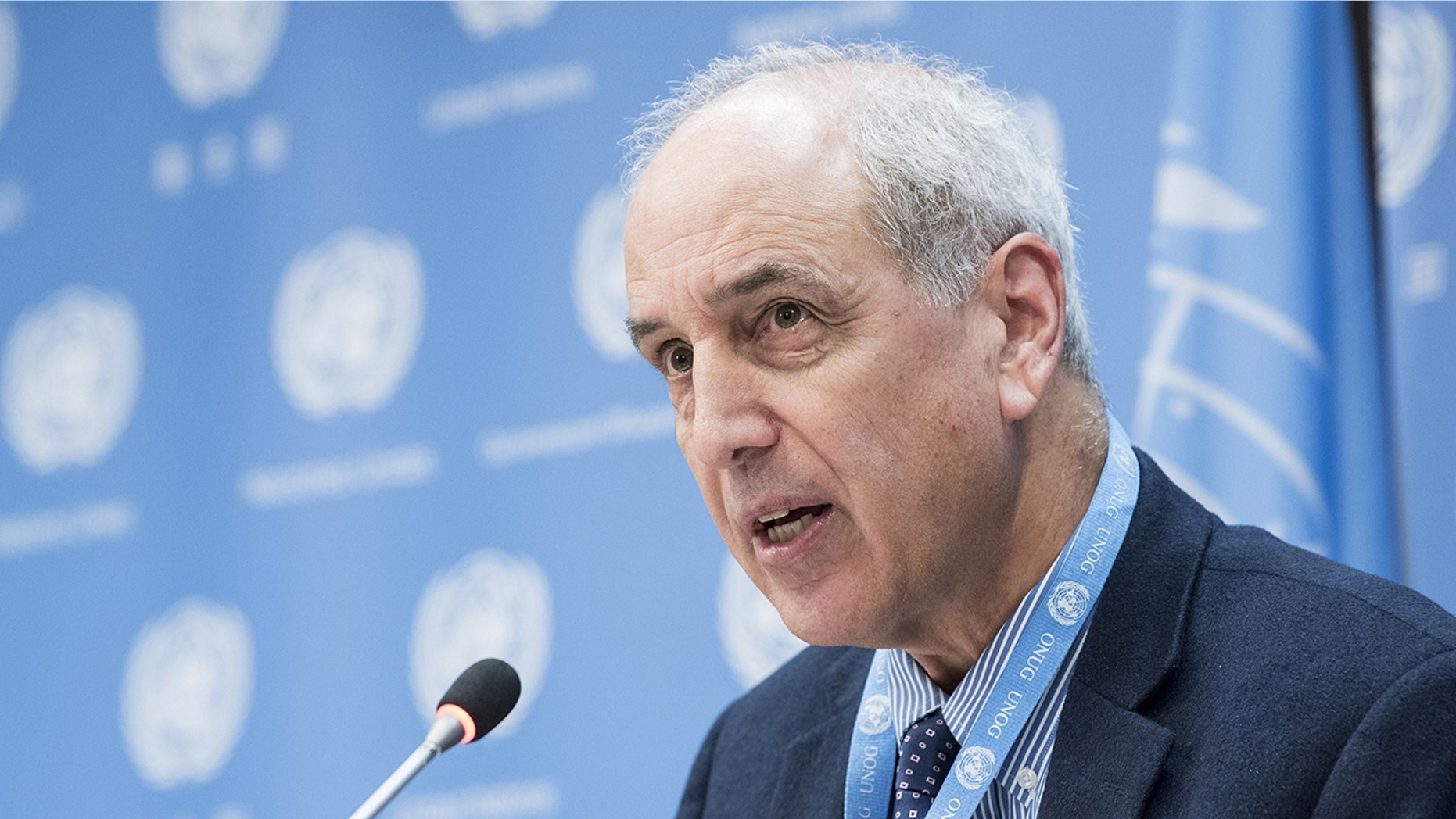 EXCLUSIVE – A United Nations human rights expert is under fire after suggesting Israel could have its member status at the world body suspended over alleged violations of international law.

Michael Lynk, the special rapporteur for human rights in the Palestinian territories, made the remarks at a side event during a July session of the Human Rights Council -- the controversial panel the U.S. withdrew from last month.

Audio of the event, "Human Rights in the Occupied Palestinian Territory: Systematic Violations with Impunity," was obtained by Fox News from NGO Monitor -- a Jerusalem-based research institute analyzing non-governmental organizations (NGOs) claiming to advance humanitarian agendas. 

In that audio, Lynk describes Israel as an "illegal occupant," and says "the international community has not simply the ability, but also the responsibility and obligation to bring [settlements] to an end."

He then goes on to say that there are "a number of tools" that the international community can use to bring Israel back in line.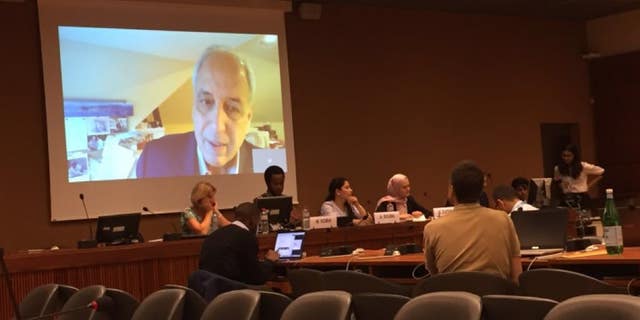 "It may mean reviewing or suspending Israel's privileges as a state member in the United Nations," he says. "It may mean that countries in the world, particularly those with significant trading or political relationships with Israel, would review their relationships with Israel in the military, political, diplomatic, and economic investment spheres. It may mean that Israel would face some forms of restrictions in its abilities to wind up trading."

Lynk was appointed by the controversial U.N. Human Rights Council in 2016. While rapporteurs such as Lynk serve on a voluntary basis and are not salaried by the U.N., they are provided with technical and logistical help by the Office of the High Commissioner for Human Rights (OHCHR), are very influential within the U.N. human rights system and are responsible for producing reports as mandated by the U.N.

Israeli Ambassador Danny Danon said that his latest suggestion was "another reason why the [Human Rights Council] lost its credibility."

"The U.N. must end its habit of providing the Palestinians an excuse to not engage with us directly," Danon said in a statement to Fox News. "Mahmoud Abbas knows that actions such as this does nothing to encourage peace; in fact, it actively works against it, and encourages incitement and a culture of hate. This is another reason why the HRC has lost its credibility."
ISRAEL, HALEY ACCUSE UN OF IGNORING ATTACKS BY 'TERRORIST FLAMING SWASTIKA KITES'
In a report on Lynk, NGO Monitor claimed he has partnerships with organizations that have alleged ties to terror groups and that promote the BDS (Boycott, Divestment, Sanctions) campaign, which promotes a boycott of Israel. 

Anne Herzberg, NGO Monitor's U.N. expert, told Fox News that the statement shows Lynk is "unqualified for his role."
"It is completely inappropriate for a U.N. official charged with independently assessing human rights to behave in such a partisan manner, and speaks to the inappropriate close partnerships with and reliance on radical anti-Israel groups," she said. "As long as he continues in his position, Lynk compromises the legitimacy of the entire U.N."

In a response to Fox News, Lynk stood by his comments and said they speak to "the importance of ensuring that nations obey international law and that effective measures should be available to the international community to curb unlawful behaviour by UN member states."
He said that Israel is in "direct contravention" of more than 40 U.N. Security Council resolutions, including resolutions condemning the building of settlements in the West Bank and East Jerusalem.

"What should be done with respect to a member state who clearly defies a body of UNSC resolutions, contrary to their responsibilities under the Charter and as an occupying power?" he said. "If this behaviour is ignored, then the offending member-state will surely take that as a license to continue the prohibited act, and the status of international law will be degraded."

"If it is clear that Israel has no intent to comply with the repeated direction of the international community, then other measures within the remedial menu should be considered and applied," he said, adding that similar measures had successfully been used against other countries before.

Both Israel and the U.S. have been fighting against alleged anti-Israel bias at the world body. U.S. Ambassador Nikki Haley cited anti-Israel bias as one of the many reasons for the U.S. withdrawal from the Human Rights Council, calling the body "a protector of human rights abusers and a cesspool of political bias."

Outgoing High Commissioner for Human Rights Zeid Ra'ad Al Hussein made repeated headlines for his criticisms of Israel and also President Trump.

Zeid's replacement is due to be announced within the next few weeks, and that appointment will be seen as a chance by the U.N. to tone down some of its more abrasive rhetoric against Israel and the U.S.