Senate Panel Endorses Perez As Labor Secretary, Vote Split Among Party Lines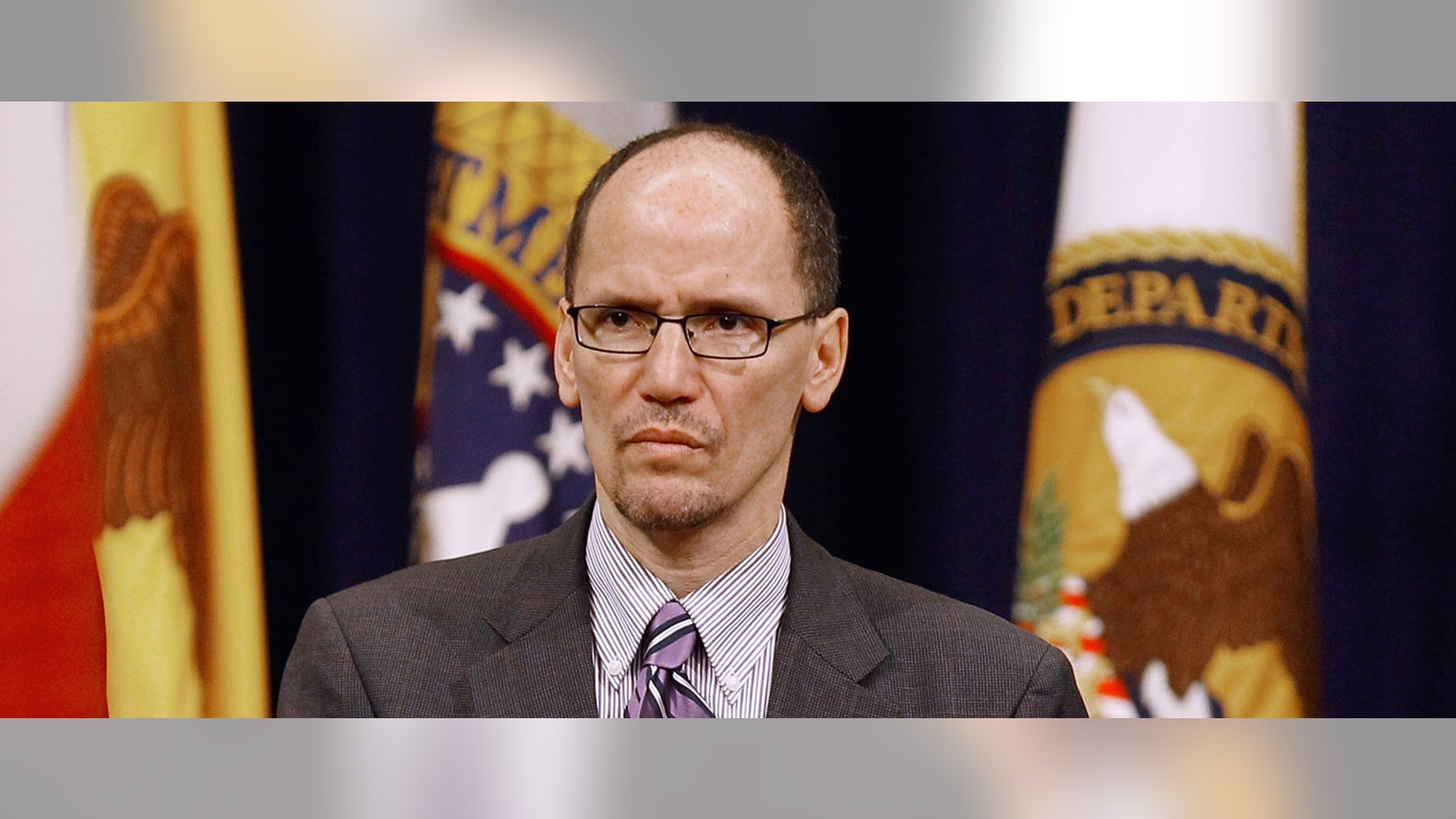 The third time was the charm for Thomas Perez.
A Senate panel approved his nomination Thursday to head the Labor Department. The meeting to hold the vote was postponed twice at the request of Republicans, who have voiced strong opposition to Perez's nomination.
The Senate Health, Education, Labor and Pensions Committee voted 12 -10 to confirm Perez, who is 51 and currently the nation's top civil rights enforcer in the Justice Department. All Republicans on the committee voted no.
The party-line vote signaled a bruising fight to come when the full Senate takes up his confirmation. He is likely to need at least 60 votes in the 100-member Senate to get past Republican objections.
Republicans have accused Perez of making decisions guided by left-wing ideology rather than the pursuit of justice. His supporters call Perez a consensus builder who is the target of politically motivated attacks.
Many Latino organizations have been closely watching the Perez confirmation process amid complaints from many Latino groups that, other than Perez, Obama had not nominated any Latinos for his Cabinet in his second term.
On Wednesday, Attorney General Eric Holder defended Perez's tenure as head of the Justice Department's Civil Rights Division and says he would make a great labor secretary.
Holder told leaders of the House Judiciary Committee on Wednesday that Perez deserves praise for bringing a record number of cases alleging voting rights violations and police misconduct. He says Perez also has won record amounts of money in discrimination lawsuits.
Republican Rep. Bob Goodlatte criticized Perez for declining to intervene in two whistleblower cases that could have won millions for taxpayers. Holder says Perez sought approval before making the decision and acted in the best interests of the country.
Perez has led the Justice Department's Civil Rights Division since 2009 and previously served as Maryland's labor secretary.
Perez was the first Latino elected to the Montgomery County Council in Maryland, where he served from 2002 to 2006. If confirmed, he would replace Hilda Solis, who resigned in January to return to her native California. He has spent his career in public service since graduating from Harvard Law School.
Perez is a first-generation Dominican-American who, according to published reports, became a supporter of labor unions after a Teamster who had lost his job became a surrogate father to him when his own father died of a heart attack. It is said that Perez, who was 12 when he lost his father, never has forgotten the help the Teamster and the union extended to Perez after the loss.
The Associated Press contributed to this story.
Follow us on twitter.com/foxnewslatino
Like us at facebook.com/foxnewslatino