Senate Democrats Delay Vote on Labor Nominee Thomas Perez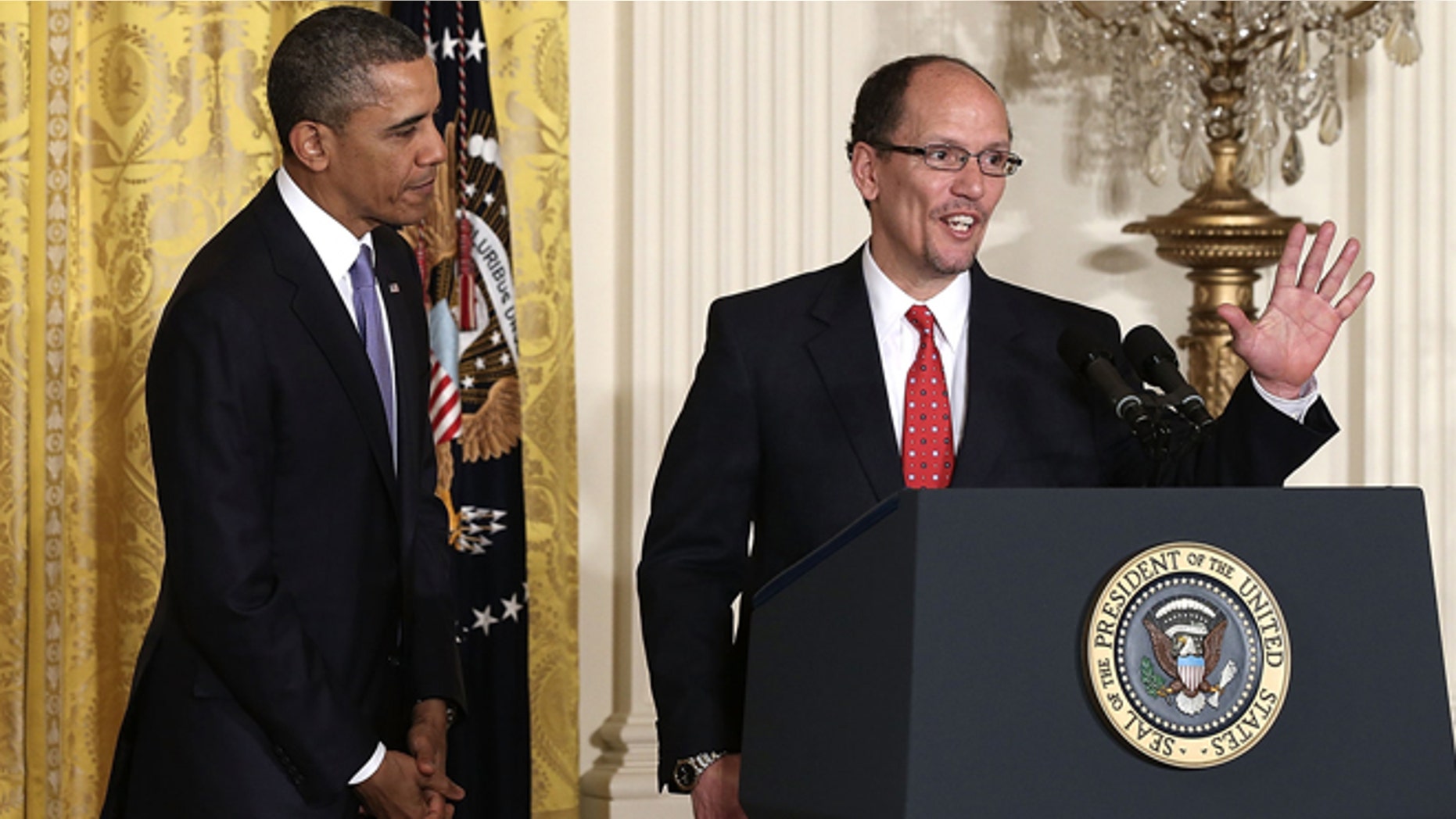 Amid a Republican threat to hold a hearing on President Obama's nominee for Labor Secretary, and his controversial handling of a whistleblower case, Senate Democrats have delayed a confirmation vote on the candidate, Thomas Perez.
A vote in the Senate Health, Education, Labor and Pensions Committee that had been set for Thursday has been pushed back to May 8.
Committee Chairman Tom Harkin of Iowa said he was concerned that Republicans would use the separate hearing to attack Perez when he would not be present to defend himself. Harkin canceled the hearing on federal whistleblower laws, which also was set for Thursday.
"There is simply no excuse for hijacking a substantive policy discussion to attack Mr. Perez when he would not be present to defend himself, particularly when those concerns could have been aired when he appeared before the HELP Committee" last week, Harkin said in a statement.
Republicans have criticized Perez for declining to intervene in a whistleblower case against St. Paul, Minn., while he headed the Justice Department's Civil Rights Division. Perez made the decision as part of a deal in which the city of St. Paul agreed to withdraw another case from the Supreme Court that could have threatened the Justice Department's strategy in bringing housing discrimination cases.
Republicans claim Perez made to deal based on political ideology and not the merits of the whistleblower case, which could have won nearly $200 million for taxpayers. Perez has said the deal was in the best interests of the nation and was made only after it was approval by senior Justice officials.
Senate Republicans had asked Harkin earlier this week to postpone the committee vote on Perez, saying they needed more time to examine the deal. Harkin had refused the request, but changed his mind on Wednesday. The change of heart occurred after Republicans planned to have the plaintiff in the whistleblower case, Frederick Newell, testify at a hearing about weaknesses in whistleblower laws at the Occupational Safety and Health Commission.
"While I continue to believe there are no impediments to Mr. Perez's confirmation, I am agreeing to postpone his committee vote until May 8th, in order to allow those senators who have asked the time to request additional information they believe they need, and to evaluate his qualifications," Harkin said.
Tennessee Sen. Lamar Alexander, the committee's top Republican, said the delay was appropriate "so that senators could get responses to a number of outstanding questions as we evaluate this nominee."
Based on reporting by The Associated Press.
Follow us on twitter.com/foxnewslatino
Like us at facebook.com/foxnewslatino
___