Sen. Warren calls on Obama to declassify trade deal details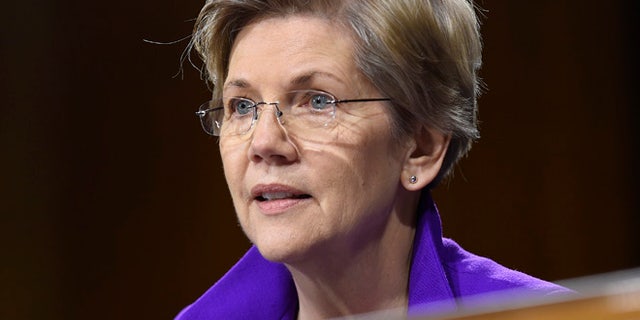 Massachusetts Sen. Elizabeth Warren is asking President Obama to make public classified information in the international trade deal that he's asking Congress to 'fast track' -- the latest incident in which the populist, first-term Democratic senator appears critical of the president's relationship with Wall Street and big business.
At issue is the Trans-Pacific Partnership, known as the TPP -- a significant deal with 11 Pacific Rim nations that aims to create a free trade zone in the Asia-Pacific region.
A letter dated Saturday and co-signed by fellow Sen. Sherrod Brown, D-Ohio, was written in response to Obama's suggestion that critics of the TPP, specifically Warren, were wrong about the trade deal and "dishonest" when they claim the TPP is a secret deal.
However, Warren and Brown argue in the letter that by deeming the draft text classified and from public view, the Obama administration has, in fact, made the deal secret.
"As a result of your administration's decision, it is currently illegal for the press, experts, advocates, or the general public to review the text of this agreement," the letter says.
Warren claims in the letter that corporate executives and lobbyists have had opportunities to not only read it, but to shape the terms, and calls for the American people to have the same ability.
"The American people should be allowed to weigh in on the facts of the TPP before Members of Congress are asked to voluntarily reduce our ability to amend, shape or block any trade deal," the letter says.
"The press and the public should be allowed to examine the details that corporate executives and lobbyists have already been allowed to influence for years. Members of Congress should be able to discuss the agreement with our constituents and to participate in a robust public debate, instead of being muzzles by classification rules."
Warren and Brown also express concern about the Trade Promotion Authority bill being debated in Congress, which would renew the ability of Congress and the president to "fast-track" trade deals (that authority expired in 2007). The letter claims that the legislation "would grease the skids" for approval of additional trade agreements through the next two presidencies until 2021.
The Associated Press contributed to this report.