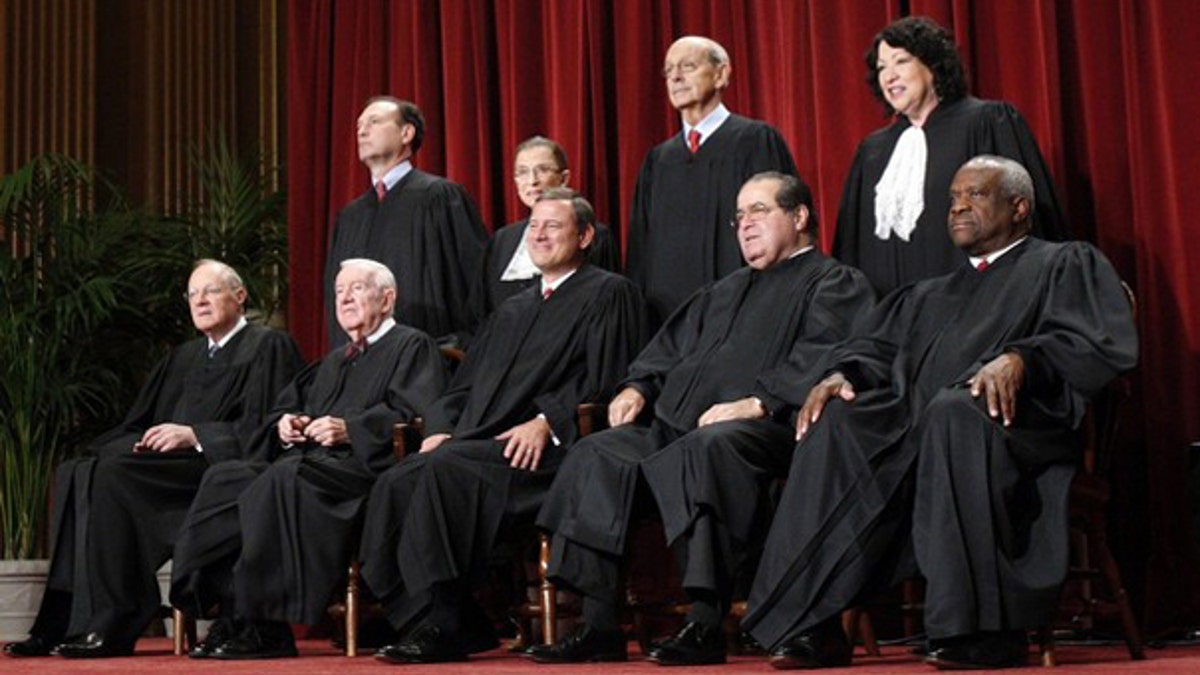 The battle over the next Supreme Court justice is already under way, as the No. 2 Republican in the Senate on Sunday would not rule out blocking a successor to Justice John Paul Stevens -- who said in interviews published this weekend his retirement is on the horizon.
Senate Minority Whip Jon Kyl, R-Ariz., speaking on "Fox News Sunday," warned President Obama not to try nominating anyone "overly ideological" to replace Stevens, who is known as the leader of the liberal wing of the court.
He suggested the party did not want anyone so outspoken as Sonia Sotomayor, who was picked to replace former Justice David Souter last year, and said the decision on whether the GOP will filibuster will "all depend" on who the next nominee is.
"I think the president will nominate a qualified person. I hope, however, he does not nominate an overly ideological person. That will be the test," Kyl said. "And if he doesn't nominate someone who is overly ideological, I don't think -- you may see Republicans voting against the nominee, but I don't think you'll see them engage in a filibuster."
He said Republicans would only filibuster under "extraordinary circumstances," the standard agreed to after a series of clashes in Congress over judicial nominees under former President George W. Bush.
At least one Democrat is taking Kyl's threats seriously.
Stevens told The Washington Post he "will surely" retire while Obama is still president. But Sen. Arlen Specter, D-Pa., told "Fox News Sunday" he hopes Stevens will wait until next year to do it, when the politics in Congress would potentially be a bit less toxic.
"I think the gridlock in the Senate might well produce a filibuster, which would tie up the Senate on a Supreme Court nominee," Specter said. "I think if a year passes there's a much better chance we can come to a consensus."
Specter, who said he doesn't want to see any more Circuit Court judges elevated to the high court -- at least not this time -- said he has a nominee in mind for whom he will lobby Obama on Monday.
Specter said he wants a nominee who is "tough" on executive power. But Kyl said that's exactly the kind of pick his party wants to avoid.
"I want a judge who will read the law and declare it in each case that comes before him or her as it should be," Kyl said, adding that "preconceived attitudes" have no place on the bench.
"We've had too much of that," he said, in what appeared to be a veiled reference to the last nominee, Sotomayor.