Sanford's Walk in the Woods Draws Fire From South Carolina Capital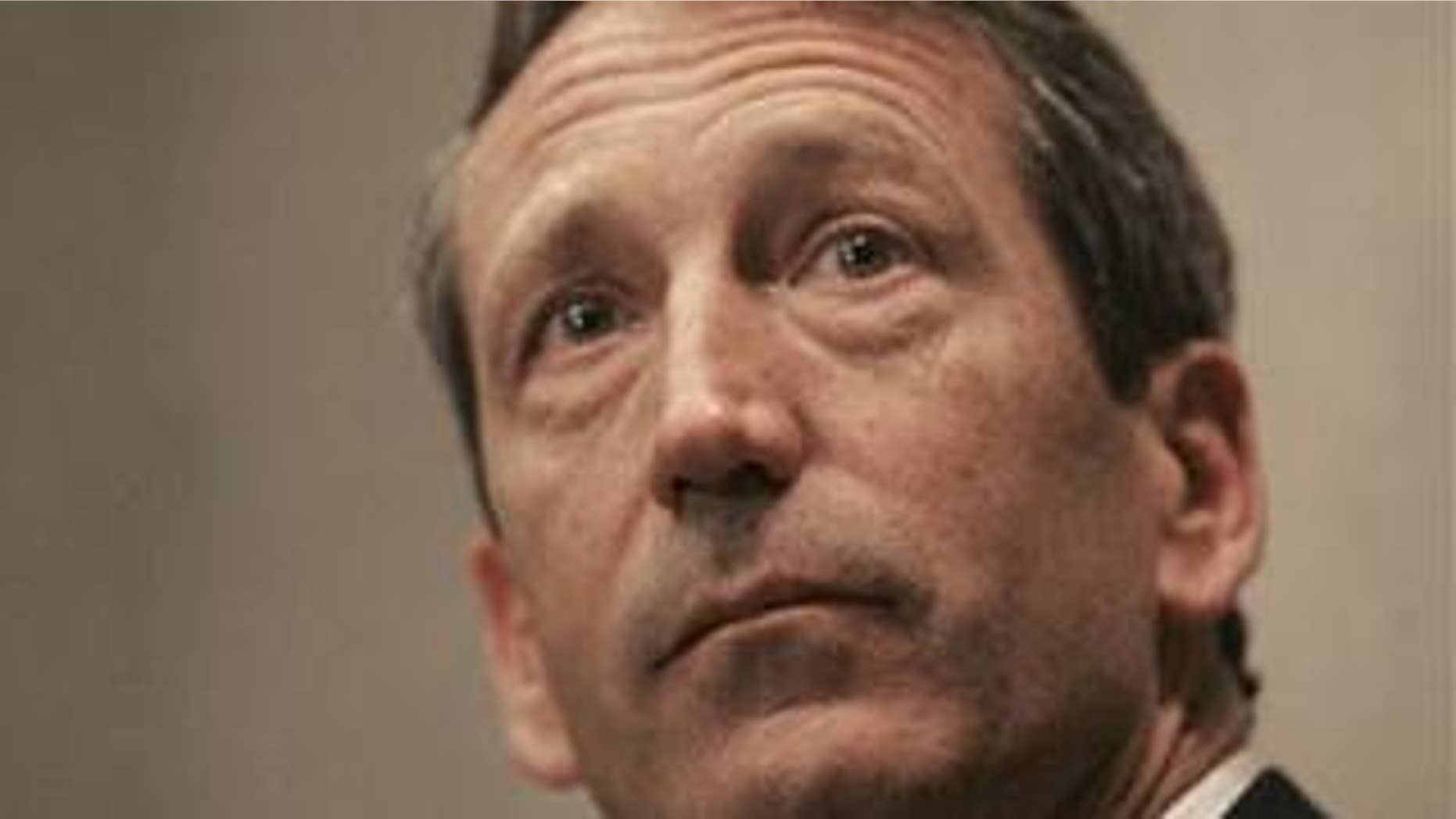 South Carolina Gov. Mark Sanford's mysterious disappearance into the depths of the Appalachian Trail has sparked a wave of criticism and concern from the state capital, with one lawmaker going so far as to question Sanford's "mental state."
The two-term Republican governor will be returning to his office Wednesday, according to a spokesman. Though Sanford had been incommunicado for four days, spokesman Joel Sawyer revealed Monday that Sanford was just taking a hike to "clear his head." Sawyer said Sanford called his chief of staff Tuesday to "check in" and was surprised by the attention his disappearance attracted.
Click here for a Liveshot blog on Sanford's hike.
"It would be fair to say the governor was somewhat taken aback by all of the interest this trip has gotten," Sawyer said. "Given the circumstances and the attention this has garnered, the governor communicated to us that he plans on returning to the office tomorrow."
But local media and lawmakers can't stop scratching their heads at why Sanford would abandon the capital without maintaining phone contact and notifying key people of his whereabouts -- like the lieutenant governor, who did not know where Sanford was and said he'd been rebuffed by the governor's staff when he tried to find out.
"This is bizarre thought process and bizarre actions. It just shouldn't happen," said state Sen. Jake Knotts, a fellow Republican who is also a known Sanford critic. "What would the world think if the president did that?"
Knotts told FOXNews.com he has no problem with Sanford taking some time off but that he should be reachable -- or submit written notice ahead of time transferring authority to the lieutenant governor in his absence. He said the governor was pulling a "shenanigan."
The state constitution says that the lieutenant governor has the authority to act in the governor's place during an emergency.
But Carol Fowler, South Carolina Democratic Party chairwoman, said that since the constitution does not define emergency, a tornado or prison problem or some other issue could have triggered a "constitutional crisis" about who wields authority in his absence.
"The governor just abandoned his job," she told FOXNews.com. Fowler said the move doesn't bode well for Sanford's rumored interest in a 2012 presidential bid, either.
"This little detour and frolic down the Appalachian Trail is not exactly what people are looking for in a president. ... He should at least let the lieutenant governor know that he's leaving town."
Lt. Gov. Andre Bauer said he had not been put in charge in Sanford's absence.
"I cannot take lightly that his staff has not had communication with him for more than four days, and that no one, including his own family, knows his whereabouts," said Bauer.
Sawyer said if there was an emergency, the office would consult with other state officials before making any decisions. "We knew he would be difficult to reach, and that he would be checking in infrequently," Sawyer said in a statement.
But the trip was ready fodder for critics. The Democratic National Committee piled on Tuesday with a Web video poking fun at Sanford's sojourn in Appalachia.
One lawmaker called the move "erratic."
After wife Jenny Sanford told The Associated Press that the governor left because, "he was writing something and wanted some space to get away from the kids," several critics noted that Sanford was leaving his four sons to themselves on Father's Day weekend.
"His lack of attention to his family responsibilities doesn't fit at all with South Carolina's values," Fowler said in a written statement.
It's unclear whether Sanford took the time to get away from family pressure, as his wife suggested, or professional pressure.
The timing of the walk in the woods comes at a low point for Sanford's gubernatorial career. He took off shortly after the state Legislature overrode 10 of Sanford's vetoes and won a court battle to force Sanford to request $700 million in federal stimulus money. Sanford had waged a high-profile campaign against accepting the cash.
Knotts speculated that the trip had more to do with the legislative trouble Sanford was having.
"He really needed some time," Knotts said. But the manner in which Sanford handled his extended hike made him "concerned for his mental state," Knotts said.
The state lawmaker noted the governor's past quirky behavior -- particularly a 2004 stunt in which Sanford brought live pigs to the House to drive home a point about "pork-barrel" spending. Outraged lawmakers squealed at the time that the governor was "insulting" his state with the stunt. Worst of all, the pigs apparently were not housebroken.
"They defecated all over the carpet and lobby," Knotts recalled. "Crapped all over everybody, news reporters, everybody. ... It's things like that."
FOXNews.com's Judson Berger and The Associated Press contributed to this report.