Salvadorans In U.S. Get A Chance To Vote For Their Top Leader Back Home For First Time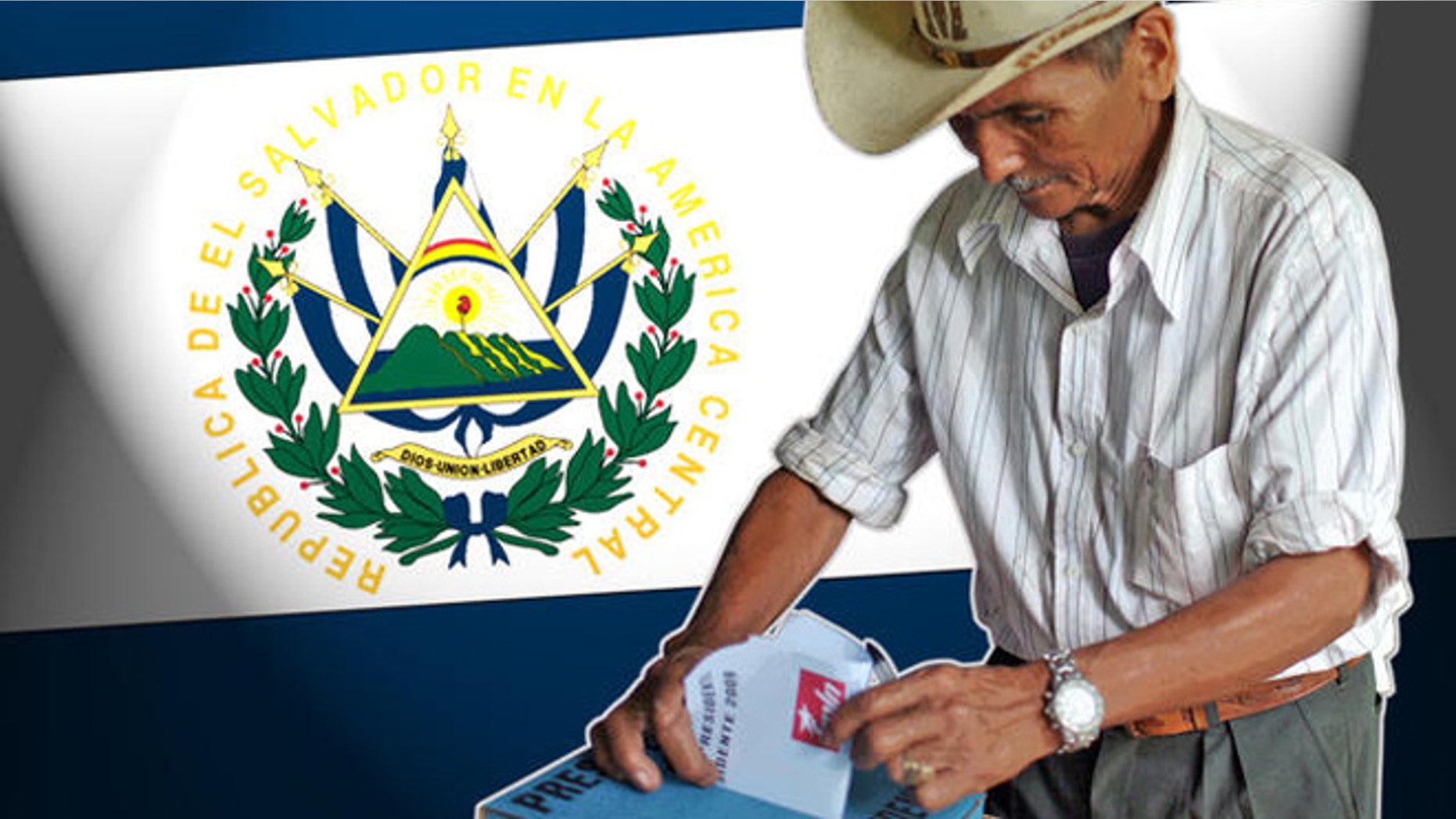 Salvadorans living in the U.S. will be able for the first time ever to vote from abroad in their country's presidential elections on Sunday, creating a voting bloc that could well decide a tight race for the nation's next leader.
Legislation passed in El Salvador last January allows the third largest Hispanic group in the U.S. to help decide if Vice President Salvador Sánchez Cerén can keep the leftist Farabundo Martí National Liberation Front (FMLN) in power, or if the right-wing National Republican Alliance (ARENA) will return to power with the neoliberal mayor of San Salvador, Norman Quijano.
"There are around 1.8 million Salvadorans living in the U.S.," Frederick Mills, a senior research fellow and Salvadoran political expert at the Washington D.C.-based nonpartisan think tank The Council of Hemispheric Affairs told Fox News Latino. "This means that the transnational vote could play a big factor in who is the country's next president."
The announcement of absentee voting drew praise last year from Latin American analysts, who appeared hopeful that lawmakers in a heavily partisan nation like El Salvador almost unanimously agreed on the legislation.
"In a country marked by deep political divisions, it's impressive that all parties came together to vote in favor of voting abroad," said Jason Marczak, deputy director of the Atlantic Council's Adrienne Arsht Latin America Center. "Salvadoran lawmakers saw the large diaspora living abroad and the importance that the exile community has in the country, especially in terms of economics."
Remittances sent to family members in El Salvador – around $4 billion in 2013 alone – represent nearly 17 percent of the country's gross domestic product. Lawmakers are hoping to keep Salvadorans living abroad, about one-sixth of the country's total population, involved in the country's politics in the hope that this money will continue to generously flow home.
"It's very important to pass this law because there are a large number of Salvadorans living outside the country who don't have the same rights that people living in the country do," Blanca Molina, the president of Centro Comunitario CEUS, a nonprofit in New Jersey aimed at helping Salvadoran immigrants told Fox News Latino last January. "We've supported them for many years, especially economically, but we didn't have the right to vote."
Called a "pilot program" by the Salvadoran Embassy in Washington D.C., officials at the embassy told Fox News Latino that despite the large number of Salvadorans living in a foreign country, back home they are not expecting a massive voter turnout from abroad. The embassy, however, added that many Salvadorans have returned home to head to the polls.
"This is a pilot project that allowed approximately 10,000 Salvadorans in the world to choose their next president," Ricardo Valencia, a spokesperson for the Salvadoran Embassy in Washington said in an email. "On the other hand, we have information that many other citizens are traveling from Central America and North America to cast their vote in El Salvador."
Many Salvadorans, however, bemoan that these trips are less of a homecoming and more of a hassle, as who voters received their absentee ballots too late are now being forced to cast their votes in person.
"I got my package January 10," Ana Arivana, a Salvadoran voter who was waiting for a flight to Central America told Southern California Public radio while waiting in Los Angeles. "It was late for me to go to the post office here in Canada and send it, so even when I asked the people in El Salvador, 'Do I have enough time?' they recommended that if I was going, to take it myself."
The presidential race is a close one, with FMLN's Sánchez Cerén and ARENA's Quijano vying with third party candidate and former President Antonio "Tony" Saca for the job — experts said a second round run-off is likely. Outgoing President Mauricio Funes, the first Salvadoran leader from the FMLN, is ineligible to run for a second term.
Results released last week by the Public Opinion Institute of the Jesuit Central American University, or UCA, show that Sánchez Cerén leads Quijano by 46.8 percent to 32.8 percent. Saca sits in third place with 14.7 percent of the vote.
"Right now the race is just too close to call in the first round," said Eric Olson, the associate director of the Latin American Program at the Woodrow Wilson International Center for Scholars.
Despite the narrowness between the candidates, some analysts claim that the FMLN holds a slight advantage among those voting both in El Salvador and abroad, given a series of social investments made under the Funes administration and the still raw wounds of government abuses during the country's 12-year-long civil war (1979-1992).
"Many Salvadorans are still coming to terms with what happened during the Civil War," Mills said. "The older generation is really educating the younger generation on what happened during the war."
Sánchez Cerén's candidacy was seen in the country as a risky nomination, as a former guerrilla fighter has never won an election for the FMLN. Funes was a television journalist when he ran for office in 2009.
The vice president's support of Funes' extremely popular social welfare programs – including various poverty alleviation programs, the abolition of public health care fees and meals and uniforms for schoolchildren – have worked in Sánchez Cerén's favor, as has Funes' ability to play nice with both Washington and leaders from Hugo Chávez-founded Bolivarian Alliance for the Peoples of Our America (ALBA) nations.
One area where all candidates are having trouble, however, is with El Salvador's deteriorating security situation. While a supposed truce between the country's two largest gangs – Barrio 18 and Mara Salvatrucha, or MS-13 – has been credited with a drop in El Salvador's homicides, from more than 4,000 in 2011 to about 2,500 over the past two years, the most recent United Nations' statistics show the nation still has the second highest per capita murder rate in the world at 69 per 100,000. And the recent discovery of secret mass graves has thrown the truce into question.
Even as the Funes administration denies any involvement in the truce, Quijano and the ARENA party have seized on it by calling it a "pact with criminals" and promising to get tough on crime. Sánchez Cerén has been vague about whether or not he supports it and has actively avoided mentioning the situation in recent debates.
"No matter who wins, both candidates will face a major public security crisis," Mills said. "National unity will be needed to help maintain national security."