Safety concerns after Chrysler bucks government push for Jeep recall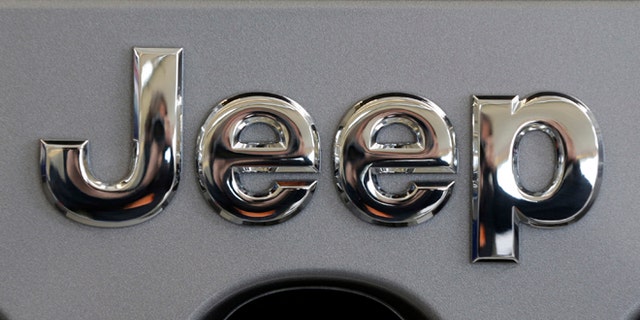 NEWYou can now listen to Fox News articles!
Automotive giant Chrysler is refusing a request by a federal transportation agency to recall nearly 3 million late-model Jeeps that officials say pose a potential fire hazard if rear-ended, drawing a backlash from public safety advocates.
The National Highway Traffic Safety Administration asked the auto-maker in a letter to voluntarily recall their Jeep Grand Cherokee models from 1993 through 2004, as well as their Liberty models manufactured between 2002 and 2007. It claimed data shows that the fuel tank, placed between the rear axle and back bumper of these models, is more likely to leak fuel and cause fires if struck from behind by another vehicle.
Chrysler, which is owned by Italy's Fiat S.p.A., said in a statement on Tuesday that the administration's assessment of the vehicles is based on incomplete data and that it "does not intend to recall the vehicles."
NHTSA can order a recall but could need a court order to enforce it which could tie up the issue for months, if not years.
"Every day that this goes by there is a potential for another crash," Clarence Ditlow, president of the Center for Auto Safety, told FoxNews.com, citing a recent accident on June 4 involving a Jeep that went up in flames after being hit from behind.
"All Chrysler says is that all their vehicles are safer, but that's not the issue," he said.
"The issue is how much more likely Jeeps are to catching fire during a rear collision. The fact is that it's 21 times more likely," he said, citing research conducted by his organization.
NHTSA urged Chrysler to reconsider and "take action" to protect customers.
"Our data shows that these vehicles may contain a defect that presents an unreasonable risk to safety, which is why we took the next step of writing Chrysler," the agency said in a statement.
Officials for Chrysler say the company has fully cooperated with NHTSA and their review of the Jeep models in question, by providing technical data and "detailed analyses showing these models are safe."
"The company's analysis shows the incident's at the focus of this request occur less than one time for every million years of vehicle operation," officials for Chrysler Group said in a lengthy statement released earlier this week. "Additionally, these vehicles met or exceeded all applicable federal motor vehicle safety standards in place at the time they were built."
"The incidents cited by NHTSA are extremely rare and represent only a small fraction of the total number of fatal crashes." The statement also said the Jeep models from the years in question "are among the safest vehicles of their era."
They also claim the NHTSA's findings have a number of problems, including no evidence that the fuel systems are defective. The analysis also does not include data on other vehicles with rear-mounted fuel tanks for comparison, and does not include data from independent sources.
"If you take those off the table, we look like the bad guys," a Chrysler Group official told FoxNews.com. "There are a number of places to find traffic data. Their findings include only one (set) which is their own."
"Different data sets are instrumental in an effective study. I'm not sure why they only used one."
While Chrysler has already made a public statement, officials tell FoxNews.com that they intend to file something more formal in the coming days.
Refusal by an auto company to comply with a recall request is rare. In fact, most issue their own voluntary recalls to avoid issues with federal regulations. Ditlow said that Chrysler's tactic is puzzling.
"Why? That's the $64,000 question," he said. "The recall is estimated to cost them $300 million, but they have a dozen pending lawsuits where they could have to pay $100 million each. It could cost them more by fighting."
"They may win the battle, but they will lose the war because of the potential of every lawsuit that could surface."