Rubio Hopes His DREAM Act Draws Bipartisan Compassion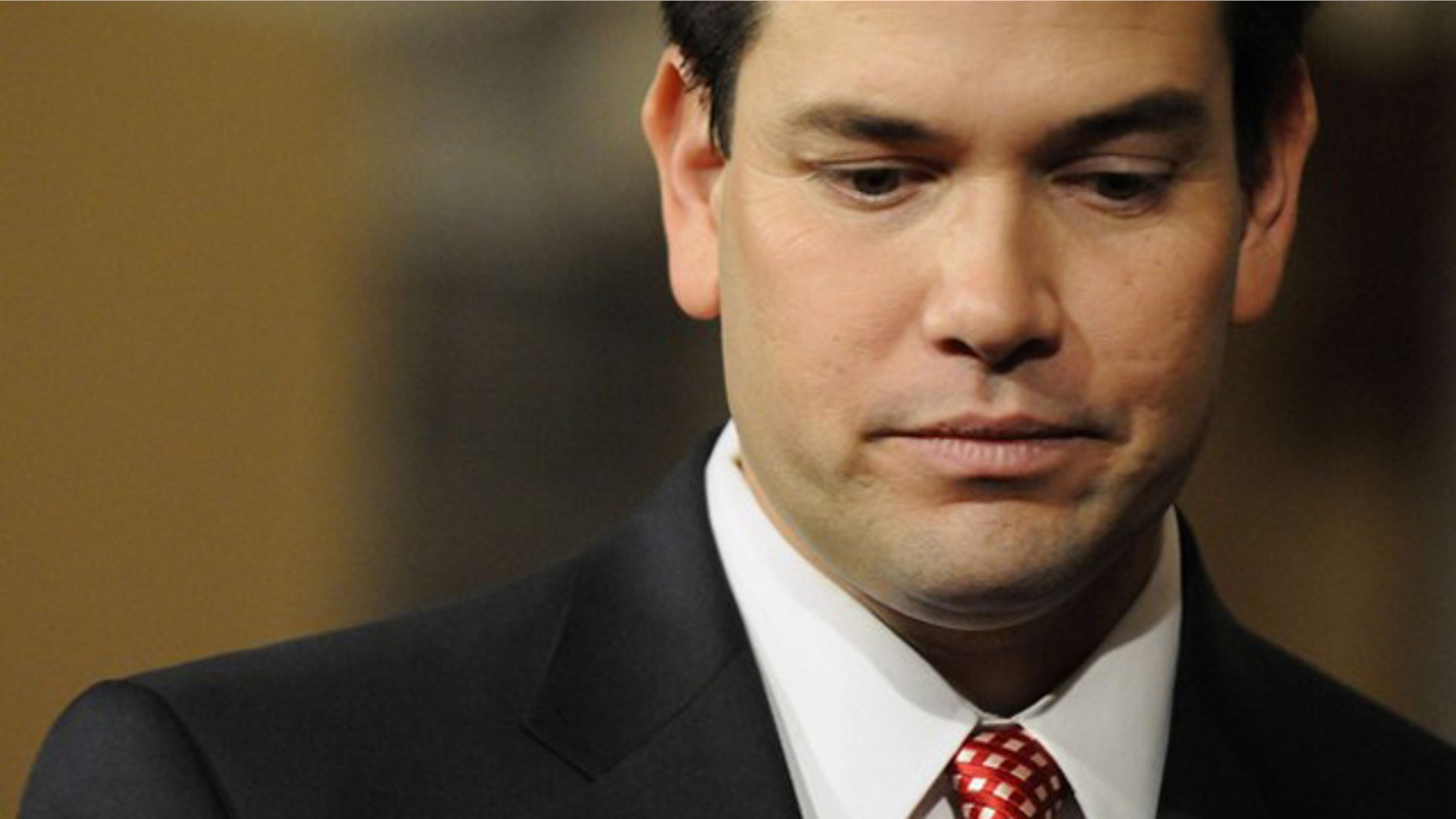 A day after House Speaker John A. Boehner and several Democrats expressed doubts about the chances of an alternative DREAM Act bill passing, the senator who is drafting it said he hopes compassion and cooler heads will help the measure succeed.
In a story in the publication Roll Call, Sen. Marco Rubio, the Florida Republican who is drafting the measure, is quoted as saying: "I think what [Boehner] said was that it is going to be difficult given this political climate. I agree with that. I think it is going to be difficult. I never said it was going to be easy. If this was an easy issue, it would have been done a long time ago."
Rubio has said that he is trying to find a workable measure that could address the limbo in which thousands of undocumented youth find themselves – they had no say in the decision of adults to bring them to the United States unlawfully, yet they pay the price when they cannot attend college or drive or get a job.
At the same time, Rubio said, he wants a measure that won't be rewarding illegal immigration by giving these youths a fast-track of sorts to legal U.S. permanent residency, more casually known as a "green card" status.
So his idea is to allow these immigrants the chance to obtain a visa that could last perhaps years and be renewed, he said. The immigrants would have to show that they're attending college or serving in the military, and they might be allowed to apply for permanent U.S. residency, though they likely would have to go through that process in the same way as anyone else, Rubio has said.
Our hope is that partisan election-year politics does not derail these important efforts, and people will reserve judgment until the proposal is finalized.
Boehner, an Ohio Republican, had been quoted in various publications saying he saw potential in Rubio's still-evolving proposal, which Rubio said is being crafted with input from DREAM Act advocates.
But they quoted Boehner as adding: "The problem with this issue is that we're operating in a very hostile political environment. To deal with a very difficult issue like this, I think would be difficult at best."
Democrat members of the Congressional Hispanic Caucus met with Rubio on Wednesday to ask questions about details of the plan, and what the chances were of it passing, especially in the House, where Republicans have a majority.
On Thursday, the head of the caucus, Rep. Charles Gonzalez, said he was heartened by Rubio's view that deportation is not the solution to how to handle these undocumented youths. But the Texas Democrat and the others who met with Rubio – Sen. Robert Menendez, a New Jersey Democrat, and Rep. Luis Gutiérrez, an Illinois Democrat – added that they were concerned about the lack of details about Rubio's plan and the odds of a bipartisan agreement on a bill.
"Senator Rubio is working in good faith on legislation that can win bipartisan support and help undocumented kids who want to join the military or pursue higher education," said Alex Burgos, the communications director for Rubio. "Our hope is that partisan election-year politics does not derail these important efforts, and people will reserve judgment until the proposal is finalized."
The Obama administration has blamed Republicans for blocking attempts to reform the immigration system. Many Republicans have said they will not consider proposals that give any kind of break to undocumented immigrants until problems with immigration enforcement are addressed.
Former Massachusetts Gov. Mitt Romney, the presumptive GOP presidential nominee, said he considered some provisions in Rubio's proposal promising, and said he'd be willing to consider supporting the measure.
Romney came under intense criticism by immigration advocacy groups, and many Latino community and civil rights leaders nationwide, for taking a hard line position on many immigration issues during the GOP primaries. During the primaries, Romney said that as president, he would veto the version of DREAM Act that would give undocumented students who attend college or serve in the military a pathway to permanent residency.
But recently, Romney has appeared to be attempting to reach out to Latinos and soften his image among Hispanic voters.
"I anticipate before the November election we'll be laying out whole series of policies that relate to immigration, and obviously our first priority is to secure the border, and yet we also have very substantial visa programs in this country," Romney said earlier this week. "How we adjust our visa program to make it fit the needs of our country is something I'll be speaking about down the road."
The Congressional Hispanic Caucus said in a statement to Fox News Latino, "CHC proposed the recent meeting and will continue to discuss any proposal that seeks to find an alternative to deportation. The specifics of any proposal must be known before anyone can evaluate its merits. The CHC in good faith will await this necessary information."
Rubio is considered a top potential pick for vice president. He's the latest in a string of possible running mates to campaign with Romney and is the first to get an audition since former Sen. Rick Santorum, R-Pa., left the race and Romney staffers formally began organizing the process of searching for a No. 2.
This story contains material from The Associated Press.
Follow Elizabeth Llorente on Twitter: @Liz_Llorente
Elizabeth Llorente can be reached elizabeth.llorente@foxnewslatino.com
Follow us on twitter.com/foxnewslatino
Like us at facebook.com/foxnewslatino