Rossi: High-Profile Stumping Proves Murray's Weakness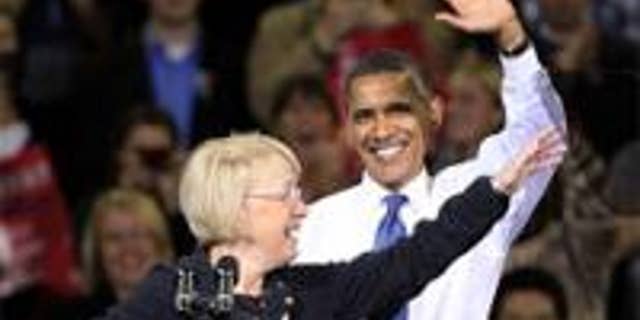 In 2008, President Obama easily won Washington State by 17 percentage points. But now, the Evergreen State is looking a little less blue.
Incumbent Democratic Senator Patty Murray, seeking her fourth term, is neck-and-neck with Republican challenger Dino Rossi.
Real Clear Politics currently ranks the Washington Senate Race as a "Toss Up," with Murray leading by 2.2 points.
In an effort to boost her lead, top-tier Democrats campaigned for Murray throughout the week. Last Monday, former President Bill Clinton stumped for Murray. The following day, Vice President Joe Biden campaigned for the senator. Then on Thursday, President Obama rallied voters in Seattle.
First Lady Michelle Obama will travel to Washington to stump for Murray this week.
During a Sunday interview with Fox News, Rossi says the high-profile support is proof that his opponent is struggling.
"If she was really doing well, do you think the vice president would be here twice, the president twice, the first lady and the former president? No." said Rossi.
The latest McClatchy-Marist poll, which included early voters, shows Murray leading by a single point, 48% to 47%.
The polling of early voters is key since Washington State votes by mail.
"Our state, we don't have polling places anymore. It's all mail-in," said Rossi. "So what we need to do is have everybody put a stamp on the envelope and mail them back in. Get your family and friends and neighbors."
President Obama had the same message for voters at his Thursday night campaign event.
"You need to go right after this rally," Obama told Murray supporters in Seattle. "Fill out that ballot and mail it in."