Romney Grabs Florida Latino Vote, Immigration Not Major Issue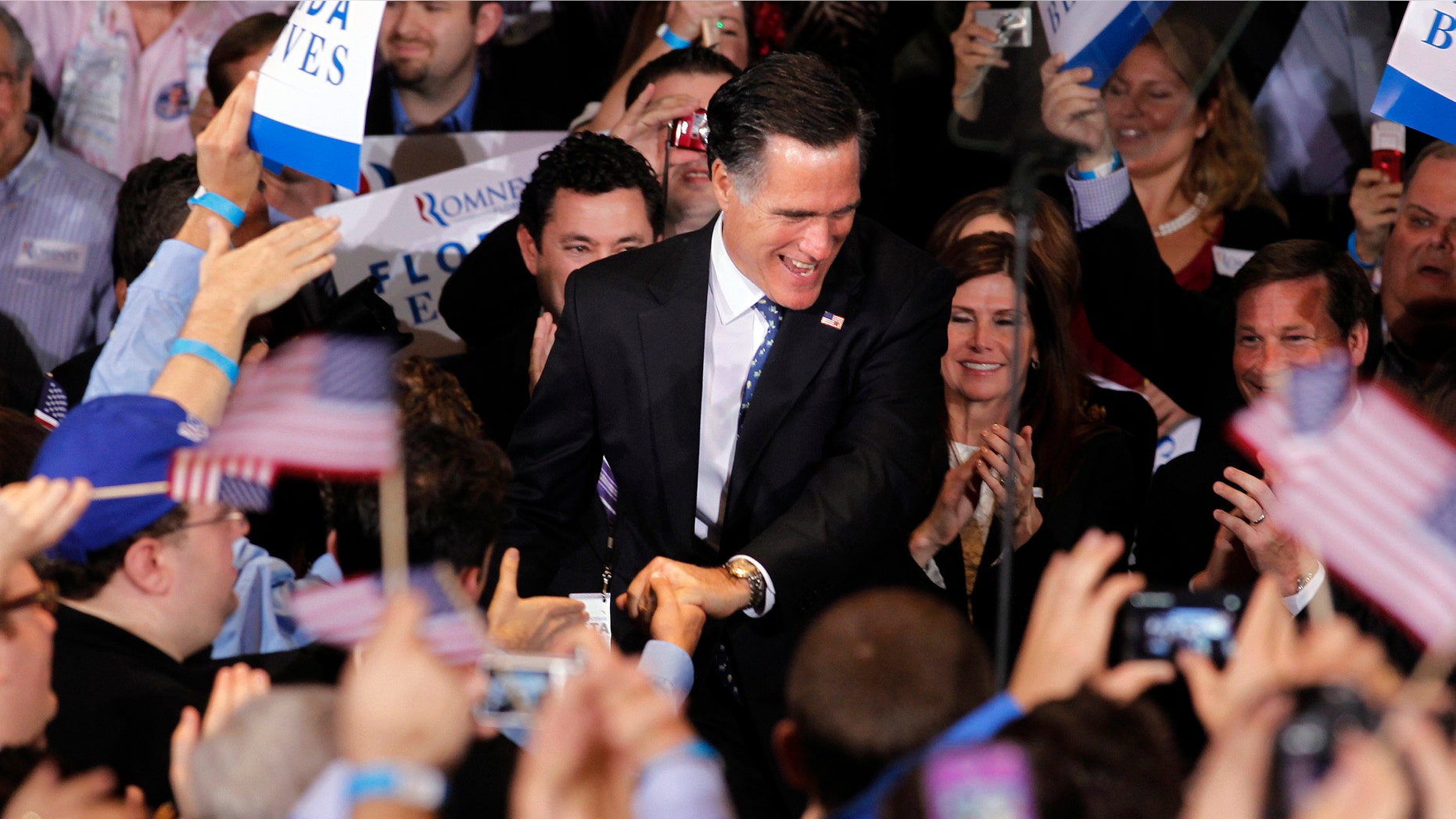 Despite being labeled as an anti-immigrant candidate and losing out on the endorsement of key Latino groups, Mitt Romney was able to pull out a handy win during Tuesday's GOP primary in Florida and even took the majority of the Hispanic vote in the state.
A majority of Latinos in Florida backed Romney, a sharp improvement over his 2008 showing of 14 percent among Hispanic voters. He improved even more among Cuban voters, climbing from 9 percent in 2008 to nearly 6 in 10, the Associated Press reported.
One issue that Romney battled with during his campaigning in Florida was immigration. His vocal opposition to the DREAM Act, the proposed legislation that would legalize the status of people brought to the country as minors and were either attending college or enlisted in the military, brought on the scorn of immigration rights activists even after he eased his stance to say he would consider a bill for undocumented immigrants in the military.
Adding to this is the former Massachusetts governor's support of Kris Kobach, the controversial Kansas Secretary of State and one of the architects of the nation's tough immigration laws including Arizona's SB1070, which didn't sit well among many Latinos.
Luckily for the GOP frontrunner, very few voters called the issue of undocumented immigrants a top consideration in their vote, though the issue was raised frequently as the candidates battled to win this first state with a sizable Latino population. According to the exit poll, GOP primary voters this year were less apt than in 2008 to say undocumented immigrants working in the U.S. should be deported to the country they came from, and about 4 in 10 feel they should be offered the chance to become citizens.
Jobless Mexicana Flight Attendants Pose for Calendar 
As Romney now focuses on securing his Republican presidential nomination, he will move on to Nevada – a state with another growing Latino population – and, if his Florida victory speech is any indication, will most likely shift his campaign to attacks on President Barack Obama and away from his GOP rivals. "Mr. President, you were elected to lead, you chose to follow, and now it's time to get out of the way," Romney said Tuesday night in Florida.
The survey data compiled by The Associated Press and the television networks by Edison Research looked at 2,835 Republican voters in Florida. This includes results among 2,235 voters interviewed Tuesday as they left their polling places at 40 randomly selected sites in Florida. In addition, 600 who voted early or absentee were interviewed by landline or cellular telephone from Jan. 23 to 29. The survey has a margin of sampling error of plus or minus 3 percentage points.
Based on reporting by the Associated Press.
Where Newt Gingrich Stands on Latino Issues
Where Mitt Romney Stands on Latino Issues
Where Ron Paul Stands on Latino Issues
Where Rick Santorum Stands on Latino Issues
Follow us on twitter.com/foxnewslatino
Like us at facebook.com/foxnewslatino