Republicans win approval for '.gop,' in potential boon for online organizing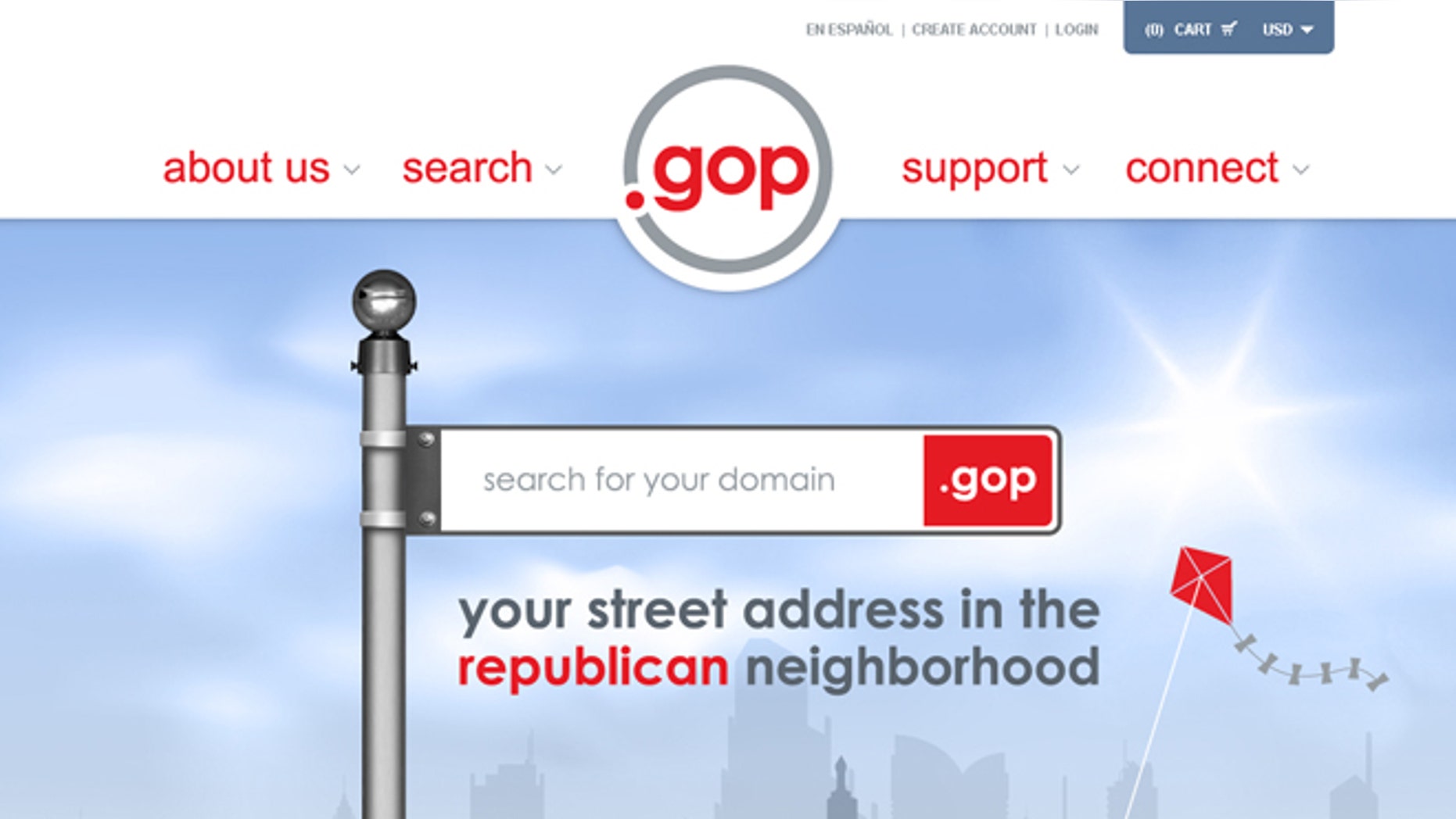 Republicans hope they've made a big leap toward closing the digital gap against Democrats, after getting their own ".gop" Internet address ending -- a change they say will improve their brand and provide members with "a street address in the Republican neighborhood."
The change was approved several days ago by the Internet Corporation for Assigned Names and Numbers, or ICANN, which allows .gop to join the ranks of .com, .org, .edu and other so-called "top-level domains."
Beyond branding, the change is intended to help Republicans better compete in online fundraising, a large part of which has moved online. The Obama re-election effort reportedly raised more than $500 million online.
The application process for the web ending took about two years, and the change marks the first time a political party has received a top-level domain, according to the Republican State Leadership Committee, the group behind the effort.
Will Martinez, vice president of sales and marketing, for DotGOP.co, an affiliate of the Republican Leadership Committee, said Tuesday the ending will be for sale in about 75 days.
"We're thrilled about what this can do for organizing the party online," he said. "It creates an online community for the entire party, from college groups to other conservative causes."
Republicans say their brand and others are "awash in the chatter" of the Internet and that they plan to use the ending for email addresses and such domain names as jobs.gop or Florida.gop.
On Tuesday, Washington Democrats downplayed the news and said they have no plans to get their own ending.
"Republicans didn't lose in 2008 and 2012 because people had trouble finding their addresses," Democratic National Committee spokesman Michael Czin told FoxNews.com. "This is not a game-changer. It's a tactic. What matters is the substance."
Still, Democrats were clearly annoyed upon learning earlier this year that .gop was slated for approval.
Jim Messina, President Obama's 2012 re-election campaign manager, said he was "pissed" that Democrats didn't create their own ending.
"It's just another thing in the toolbox to use to reach out to folks," he told USA Today. "As a campaign manager, all you want is more tools, and I think this is a really interesting one."
The newly approved -- or "delegated" -- ending is just one of roughly 1,000 expected to be available later this year along with .starbucks, .nike, .google and others. ICANN has yet to release an exact timeline. The Republican State Leadership Committee called the ongoing effort to assign unique domain names "the most significant change to the Internet since its inception."