Republicans on Hunt for Evidence of Other White House Job Offers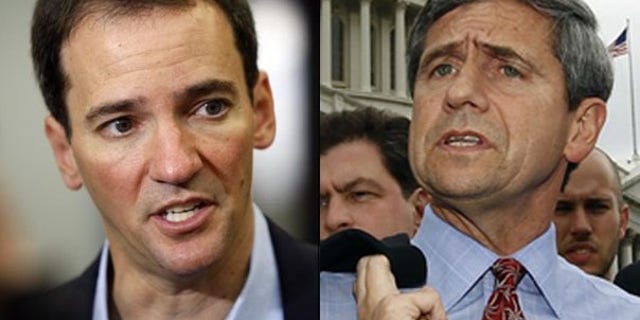 NEWYou can now listen to Fox News articles!
First Pennsylvania. Then Colorado. What's the next shoe to drop?
That's what Republicans and critics want to know after the Obama administration's admission that top aides and associates tried to clear the field for Democratic senators in those two states. The White House seems to have raised more questions than it answered, with lawmakers and politicos now pressing the White House to disclose whether it dangled job offers to any other candidates.
"It has become clear that it is the pattern and practice of this administration to exert inappropriate and potentially unlawful influence on primary elections," Rep. Darrell Issa, R-Calif., wrote in a letter to the White House demanding more information.
The administration acknowledged this week that White House Deputy Chief of Staff Jim Messina contacted Colorado Senate candidate Andrew Romanoff last fall to see whether he'd be interested in a federal job in lieu of running against incumbent Sen. Michael Bennet in the Democratic primary. That was after the White House disclosed that it solicited former President Bill Clinton to see if he could lure Rep. Joe Sestak out of the Democratic primary race against Pennsylvania Sen. Arlen Specter. Both Romanoff and Sestak, who won his primary race last month, declined. The White House denies that any explicit job offer was made.
But while Republicans are pressing the White House to provide more information about those two cases, they're looking to find out whether anything of value was used as leverage to clear the field in other elections.
House Minority Leader John Boehner urged the administration to "come clean and disclose its use of federal appointments to manipulate elections."
Issa, who led the charge to find out more about the Sestak matter, called for a "full and complete list of all elections in which the White House engaged in efforts to persuade specific candidates to drop election bids," including any information about other job offers, in his letter to White House Counsel Robert Bauer.
Issa spokesman Kurt Bardella said his boss is casting a wide net and not looking for information about any specific races.
But the top-shelf elections in New York state, where administration officials are known to have pressured candidates not to run, seem ripe for examination, observers say.
"I suspect New York is the next one after Colorado," former Democratic strategist Pat Caddell said.
Obama personally intervened in the Democratic primary contest for U.S. Senate in New York last year, when he persuaded Rep. Steve Israel not to challenge Sen. Kirsten Gillibrand -- who was appointed to fill Secretary of State Hillary Clinton's former seat. Reps. Carolyn Maloney and Carolyn McCarthy also decided not to challenge Gillibrand.
Then former Rep. Harold Ford, who was for a time locked in a heated pre-campaign with Gillibrand, announced in early March that he would not challenge the incumbent, saying he didn't want to hurt the party. In a New York Times op-ed, he complained that the party tried to "bully me out of the race."
The White House also reportedly had put pressure on New York Gov. David Paterson not to run for his seat in November. Paterson, following a scandal that surfaced involving an aide, later announced that he would not run for election -- Attorney General Andrew Cuomo launched his bid for the seat last month.
Democratic strategist Kirsten Powers criticized the administration for meddling. "It just seems like they should let people vote," she told Fox News.
And she questioned whether the involvement in the New York races went any deeper.
"Indeed, the recent revelations raise the question of just what offers the White House made to clear the way for Andrew Cuomo -- and for Sen. Kirsten Gillibrand," she wrote in a New York Post column.
But Ford's former campaign spokesman Davidson Goldin told FoxNews.com that the former congressman absolutely was not offered any job to back out of the Gillibrand race.
"He was not offered any inducement not to run nor did he seek one nor would he have accepted one," said Goldin, who checked with Ford to verify that an offer was not made.
Israel spokeswoman Lindsay Hamilton also said her boss was never offered anything by the White House to drop his challenge.
Meanwhile, the White House is looking to move on. Aides say nothing untoward happened - Press Secretary Robert Gibbs on Thursday said the president was unaware of the Romanoff conversation but defended the intervention.
"The president, as the leader of the party, has an interest in ensuring supporters don't run against each other in contested primaries," Gibbs said.
He suggested Obama didn't want anyone to go through what he went through in the 2008 election.
"We went through a pretty contested primary. They're not altogether fun things," Gibbs said Thursday, referencing the president's protracted and bitter 2008 primary race against Hillary Clinton.