Romanoff to Washington: Local Races Not Your Business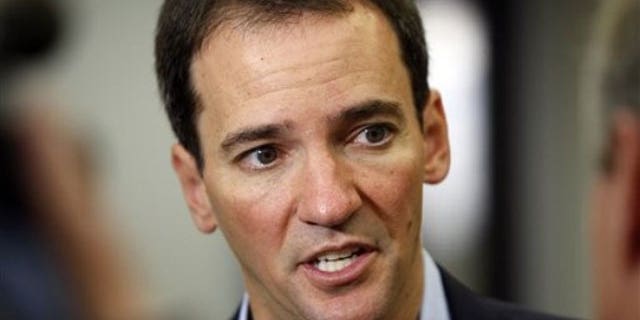 Colorado Senate candidate Andrew Romanoff suggested Friday that Washington should stop meddling in local races, a day after the White House acknowledged it tried to lure him out of a primary race against a Democratic incumbent.
But Romanoff, Colorado's former House speaker, declined to describe the intervention as an explicit job offer, saying the top White House aide who approached him could not guarantee him an administration position and that he expressed no interest in one.
"A number of folks had an interest in preventing me from seeking this Senate seat," Romanoff said in an interview Friday with Fox News, pointing a finger specifically at the national Democratic Party.
But, Romanoff said, "This decision rests not in Washington but here in Colorado."
Referring to primary races in other states, like Arkansas and Pennsylvania, Romanoff said, "It's pretty clear that the people in those states just like in Colorado want to make up their own minds."
Romanoff said he received a phone call from deputy White House Chief of Staff Jim Messina in September 2009, informing him that President Obama would support his opponent, incumbent Michael Bennet, in the Democratic primary. Romanoff said Messina told him "there might be positions available to me were I not pursuing the Senate race and e-mailed me the descriptions of those jobs."
The e-mail came from Messina's White House account, Romanoff said.
He also said he told Messina he "would not change course" and expressed no interest in the positions described.
But Romanoff stopped short of calling the conversation a "job offer," saying, "Mr. Messina told me specifically that he could not guarantee my appointment to any of those positions. He did not promise me a job and I did not seek his help in obtaining a job."
White House Press Secretary Robert Gibbs defended the move by Messina, telling reporters Thursday that "the leaders of parties have long had an interest in ensuring that supporters didn't run against each other in contested primaries."
"That's what was done in this case," Gibbs said.
Republican lawmakers have equated the intervention with bribery, calling on the White House to release more information. The admission came after the White House acknowledged it tapped former President Bill Clinton to try to lure Rep. Joe Sestak out of the Democratic primary race against Pennsylvania Sen. Arlen Specter. Sestak won last month.