Republicans Come to Health Care Table Willing to Negotiate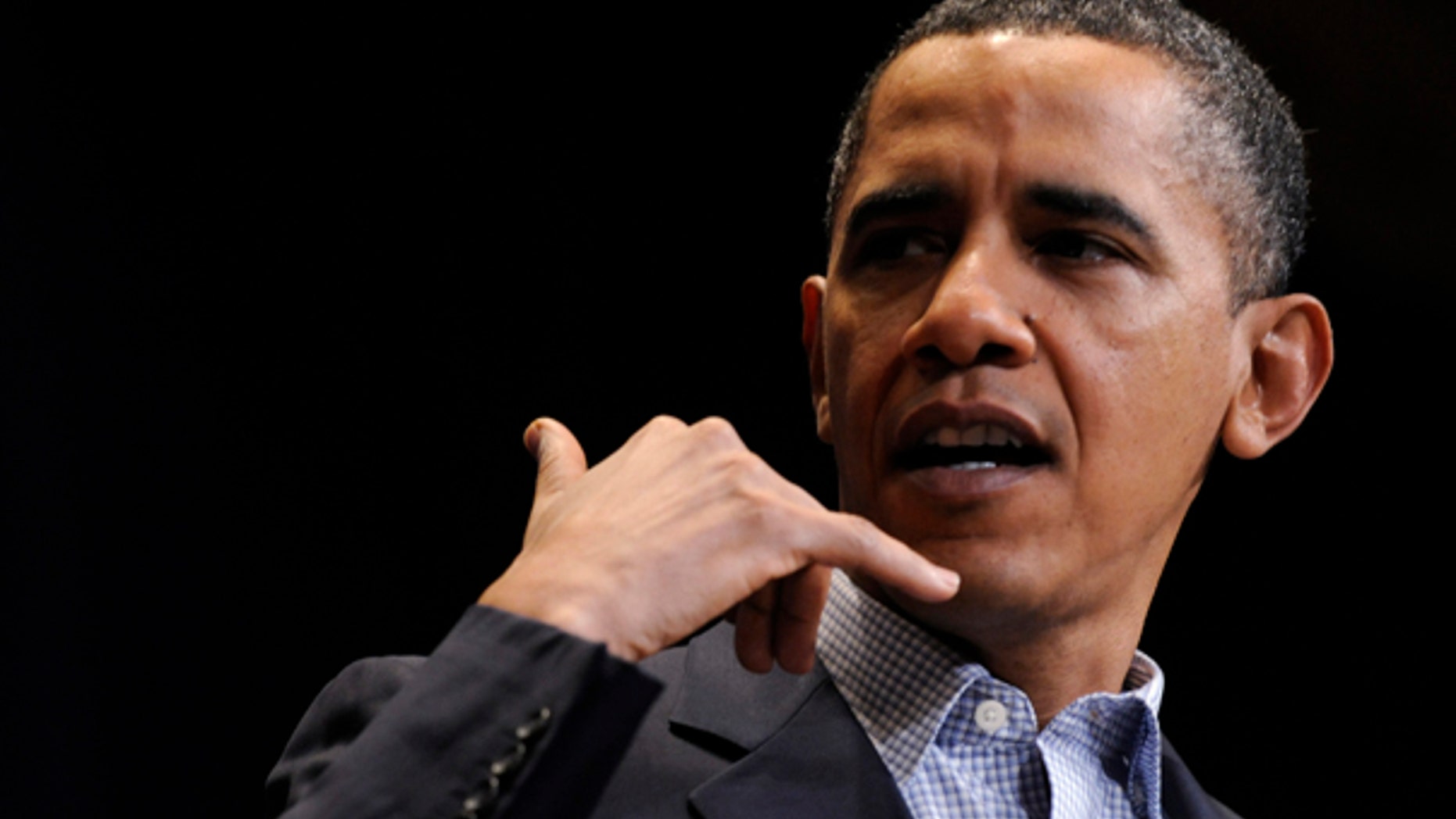 Republicans say they have no idea yet who will be invited to join President Obama later this month to discuss health care reform but they have plenty of ideas if Obama is sincere about wanting to work together.
"When you learn about it in a press event you have the suspicion it's going to be nothing more than a press event," said Sage Eastman, communications director for Rep. Dave Camp, R-Mich., who wrote the Republican alternative to the Democratic bill.
"We're optimistic that this is a chance for the president to say to the American people that we've heard you. We're going to start over, we're going to scrap this bill and we're going to lower health care premiums for all Americans," Eastman told FoxNews.com.
Obama told CBS' Katie Couric during a pre-Super Bowl interview on Sunday that he wants Republicans to come to the event to be held later this month at Blair House, the president's official guest residence, prepared with specific answers to his questions.
"How do you guys want to lower costs, how do guys intend to reform the insurance markets so people with pre-existing conditions for example can get health care? How do you want to make sure that the 30 million who don't have health insurance can get it, what are your ideas specifically?"
Alexa Marrero, spokeswoman for Rep. John Kline of Minnesota, the top Republican on the House Education and Labor Committee, one of the three committees with jurisdiction over health care, said Republicans are willing to come "with a blank piece of paper" to write a bill.
"You're not going to see Republicans coming in with a flat set of items without any room for discussion," Marrero said.
House Republicans built a Web page to battle perceptions they had no ideas. Among those offered up already are allowing individuals to buy insurance across state lines, preventing junk lawsuits, giving states tools to develop their own insurance exchanges, enabling small businesses to form associations to bargain for health plans the way unions and large corporations do. .
While the president paid lip service to some of those ideas -- for instance, he told Republicans he would take a serious look at tort reform, but it never made it in the Democratic bill -- Eastman said that "on the goals," Democrats and Republicans have a lot of ideas in common.
"In terms of pre-existing conditions, in fact, the language in their bill and our bill is virtually identical," Eastman said, adding that caps on annual or lifetime benefits is another area of agreement.
House Speaker Nancy Pelosi said Sunday that the House-passed bill included a number of Republican amendments that were added as the legislation worked its way through the three committees, and she expressed hope that more cooperation could be achieved this time around.
"In the last Congress, we worked with President Bush in a bipartisan way to pass initial economic recovery legislation, a bill to deal with the financial crisis and historic energy legislation that increased our nation's fuel efficiency standards for the first time in more than 30 years. We remain hopeful that the Republican leadership will work in a bipartisan fashion on the great challenges the American people face," she said in a statement.
But one question emerging is whether Democrats would be willing to approach reform in a step-by-step fashion rather than in one large reform measure. Eastman said the first priority should be lowering premiums to enable more people to purchase health care. He added that Republicans will probably want Medicare expenses to be restored and tax increases for businesses removed from any proposals.
"You don't have to spend a trillion dollars to lower health care costs," he said.
Marrero said Republicans are nowhere near the 80-percent agreement that Democratic lawmakers kicked around last year to suggest the health care bill was close to bipartisan.
"I don't know that we were even given a chance to get to a percentage of agreement," Marrero said, noting that Republicans were not at the negotiating table the last time around.
But, she said Republicans are not approaching the negotiation with any do-or-die items.
"I think what Republicans have identified from the beginning of this process is our No. 1 priority is bringing down the cost of health care -- bending that cost curve," she said. "Spending a lot more simply subsidizing more doesn't get to the underlying issues."
The president's recent outreach follows a loss last month of the crucial "60th vote" needed in the Senate to prevent Republican filibusters of Democratic packages. The victory of Scott Brown in Massachusetts to replace Sen. Ted Kennedy was quickly followed up with a visit by the president to a House Republican meeting 10 days ago in Baltimore that was covered on live television.
Since then, House Republican leader John Boehner has said he's anxious to work with the president, and specifically on health care, which will be a half day session on Feb. 25 that is open to cameras.
"Obviously, I am pleased that the White House finally seems interested in a real, bipartisan conversation on health care," Boehner, R-Ohio, said in a statement. "The best way to start on real, bipartisan reform would be to scrap those bills and focus on the kind of step-by-step improvements that will lower health care costs and expand access. The House Republican alternative, which would lower premiums by up to 10 percent while increasing access for Americans without health insurance, would be a solid starting point."
As for Republican claims that Obama has spent too much time focused on health care and not enough time on jobs, Obama said the two issues are intertwined, and he's holding a meeting with Republicans on Tuesday to try to get them to sign on to a small business tax cut proposal and a plan to use repaid TARP money for a small business loan fund.
Fox News' Wendell Goler and FoxNews.com's Sharon Kehnemui contributed to this report.