Republicans Block Wall Street Regulation Bill for Second Day in a Row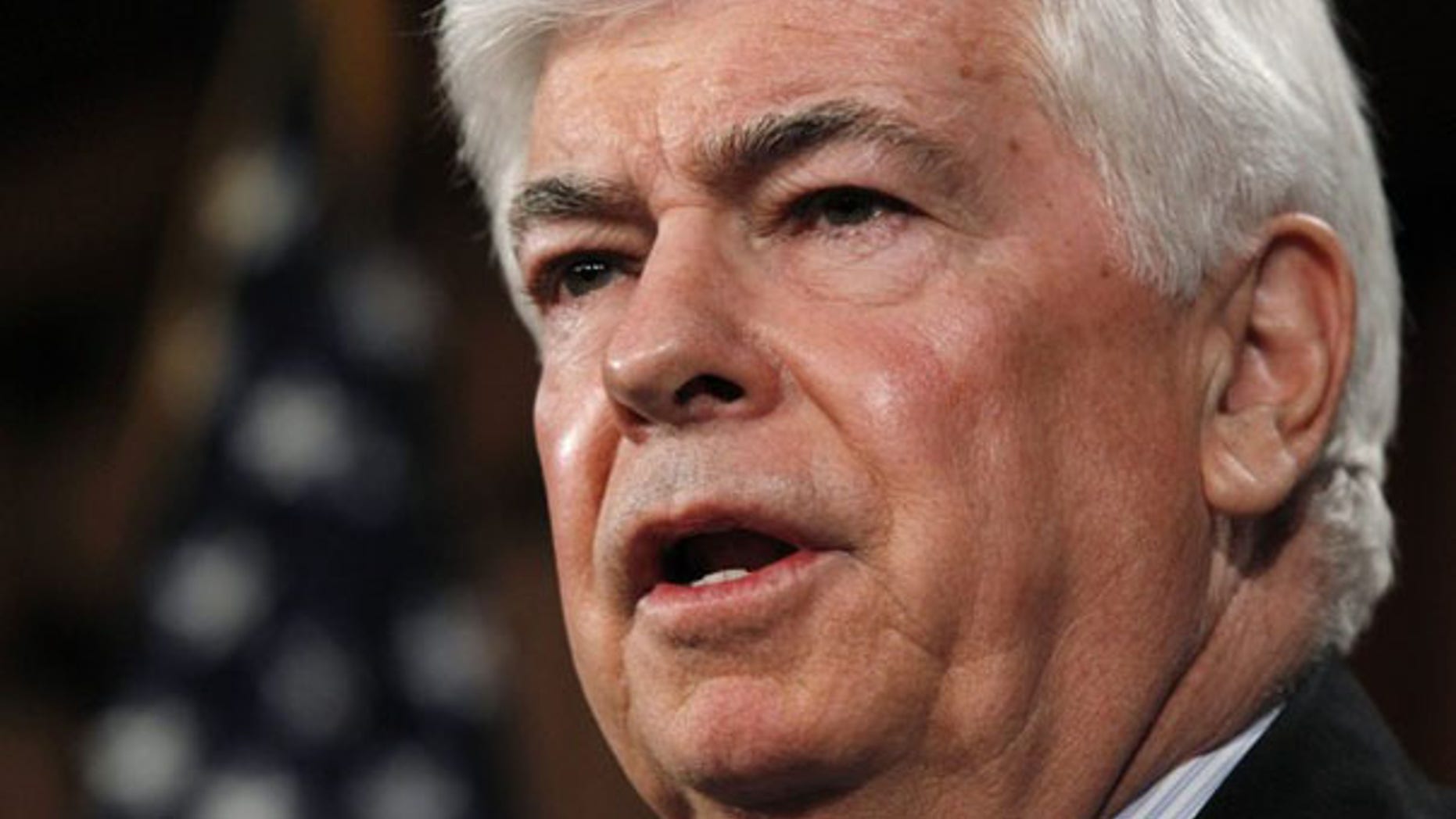 Democrats once again failed to corral the 60 votes needed to advance their Wall Street regulation bill Tuesday, as Republicans held together for the second day in a row to prevent the Senate from starting debate on the package.
The 57-41 vote was the same as the night before. Senate Majority Leader Harry Reid is expected to call for yet another vote on Wednesday.
The exercise could end up affecting the ongoing negotiations between Sen. Christopher Dodd, D-Conn., and Sen. Richard Shelby, R-Ala. The two are trying to reach a compromise, and Shelby has said he's hopeful a deal can be reached.
But with Democrats slamming Republicans for voting against the package, one senior Republican aide told Fox News that Reid's push for daily votes could have an effect on whether Shelby decides to introduce his own Republican bill.
"We will have to see how Harry's vote-a-thon affects the dynamic," the aide said.
Shelby said Tuesday afternoon that the senators were making considerable progress in their negotiations. He described the spirit of the negotiations as positive and pressed Democrats to give some ground on the Consumer Financial Protection Agency -- a new regulatory agency included in the bill which Shelby described as an intrusive body with far-reaching regulatory powers.
Republicans have also come out strong against the $50 billion fund included in the bill to wind down failing companies, describing it as a bailout that would encourage risky behavior. A senior administration official told Fox News that Dodd and Shelby are close to agreeing on a fund that could be used to pay for the winding down of a bank after the fact. The idea is not very different from the original proposal, and would still use taxpayer money up front -- the proposal calls for the money to eventually come from a fee on the financial industry.
The Tuesday vote comes on the same day a Senate investigative subcommittee drew attention to a Securities and Exchange Commission lawsuit alleging fraud by Goldman Sachs. Witnesses included Goldman chairman and chief executive Lloyd Blankfein and Fabrice Tourre, the Goldman Sachs trader at the center of the SEC charges.
Democrats' efforts to proceed with the bill grew slightly more complicated by the defection -- at least for now -- of one Democrat, Sen. Ben Nelson.
Nelson voted with Republicans on Monday and Tuesday to deny Democrats the 60 votes they needed to advance the legislation to a floor debate.
In a statement Monday, Nelson, a conservative Nebraska Democrat, said his vote reflected concerns about the bill raised by Nebraska businessmen. Before the vote, Nelson huddled with Dodd to discuss a regulatory item of interest to one Nebraska businessman in particular -- billionaire investor Warren Buffett.
The legislation would require derivatives -- previously unregulated exotic securities -- to be traded in open exchanges and cleared through a third party that would guarantee the contracts. Companies trading in derivatives would also have to put up collateral to back up the derivatives contracts.
An agreement Monday between Dodd and Agriculture Committee Chairwoman Blanche Lincoln, a Democrat, would exempt existing derivatives contracts from the clearing requirements.
Lincoln's proposal also would have exempted existing derivatives contracts from margin requirements, or collateral. But Dodd succeeded in eliminating the collateral exception. That would potentially add significant costs to companies with derivatives portfolios. Barclay's Capital estimates that Buffett's Berkshire Hathaway Inc.'s derivatives portfolio is valued at $63 billion and that the Senate provision would cost it $6 billion to $8 billion in collateral.
"I was prepared to grandfather existing derivatives that have not been cleared, but I can't say you can't have margin requirements," said Dodd, explaining his discussion with Nelson.
In his statement, Nelson asserted that "no one should view my vote today as an indication that I won't support the bill currently being negotiated by the Banking Committee."
Democrats believe public pressure and the scent of a Wall Street scandal have given them the upper hand. Republicans themselves have taken up the Democrats' Wall Street-bashing rhetoric and have voiced hope that a bill will ultimately pass.
The Associated Press contributed to this report.