Report Clears Obama Administration Over Role in Kenya Election, as Congressman Objects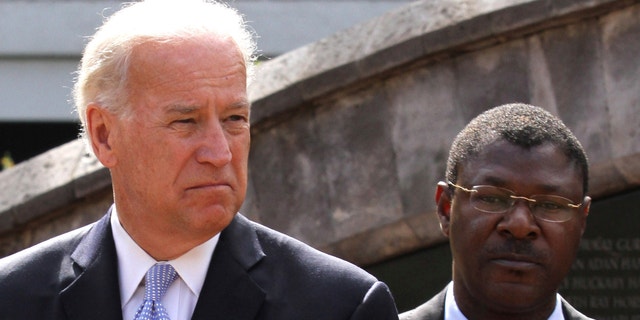 NEWYou can now listen to Fox News articles!
A government watchdog has issued a report saying it found no evidence that the Obama administration illegally funded groups seeking to legalize abortion in Kenya for the first time with changes to the constitution -- a conclusion that immediately was blasted by one of the administration's top critics on the issue.
Rep. Chris Smith of New Jersey, the top Republican on the House Africa panel, said the report by the U.S. Agency for International Development (USAID) inspector general was "poorly researched, superficial, incomplete and a whitewash."
"This was not a well-researched investigation," he said in a written statement. "We had expected the truth and nothing else. We had hoped the IG would dig deep for the facts. This is the most superficial report I've seen in my 30 years in Congress."
The inspector general's office did not respond to an e-mail seeking comment.
Kenya has long been ripe for a new constitution, one that would balance power in the country and prevent the kind of violent rioting that followed Kenya's 2007 presidential election.
But Smith and other lawmakers have accused the Obama administration of offering incentives to Kenya to approve the controversial new constitution, promising that passage would "allow money to flow" into the nation's coffers.
Smith has cited an earlier report by USAID that estimated more than $23 million in U.S. taxpayer funds had been spent on the referendum. He and other conservatives have alleged that at least some of that money has been spent in support of the proposed constitution, possibly in violation U.S. law that prohibits "lobbying for or against abortion" in other countries.
The new report found that $61.2 million -- $12.6 million related to the constitution reform process -- was given to eight prime recipients and 86 sub-recipients.
The inspector general found evidence that USAID had spent taxpayer funds to "achieve a yes vote" but no evidence of "direct lobbying."
"Again with this incomplete audit, we just don't know," Smith said, adding that spending taxpayer funds on the constitution process is illegal because it alters abortion policy.