Rep. Raul Labrador Speaks at CPAC About How To Win Over Latinos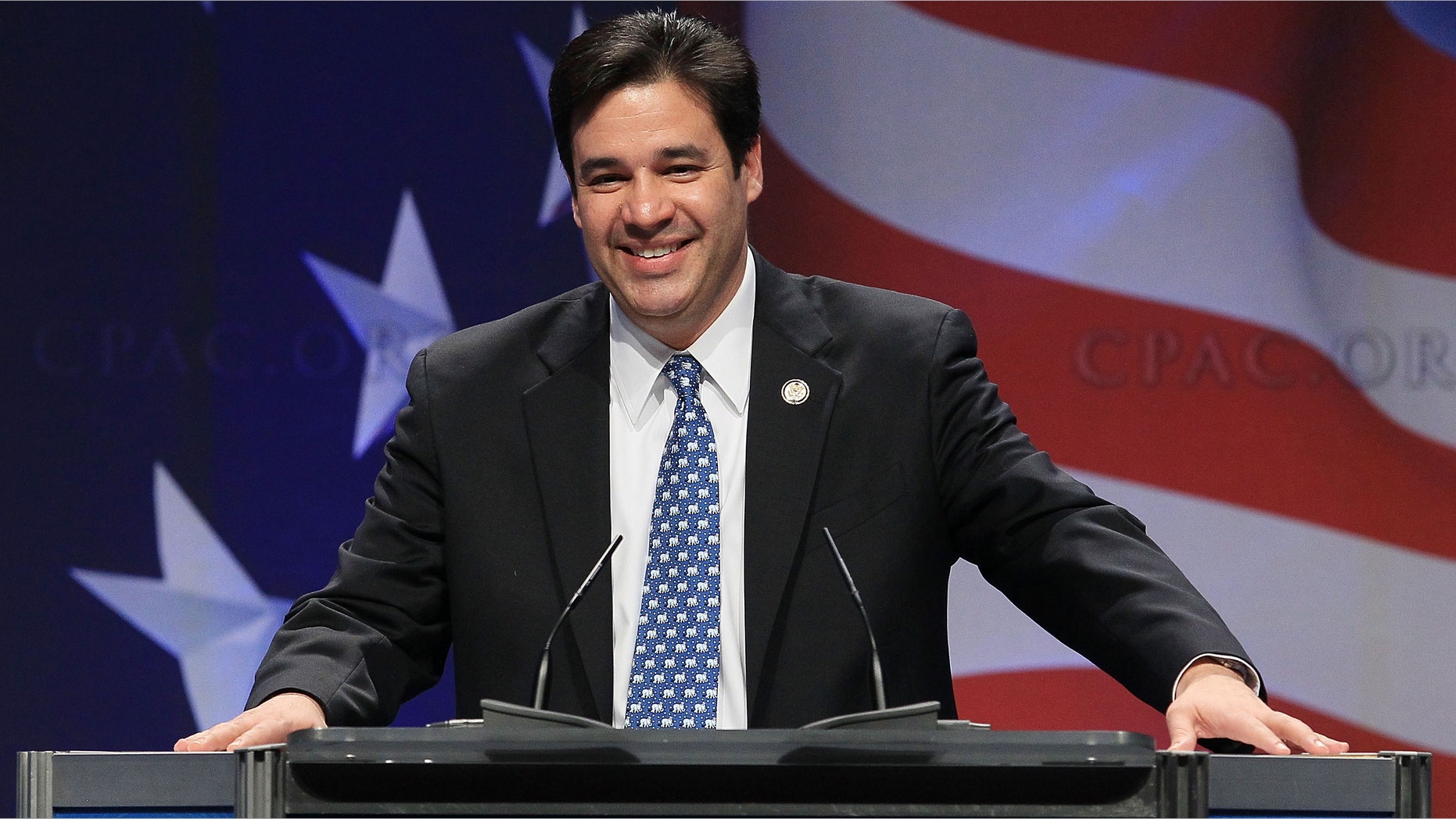 It isn't his first time. He spoke there two years ago.
But this is a pivotal time for his Republican Party and Rep. Raul Labrador is ready for the limelight.
The Conservative Political Action Conference, or CPAC, is showcasing Latino politicians this week at the influential gathering, with the central message to Latinos that they have more in common with the GOP than they think.
Sen. Marco Rubio, R-Fla., will be opening the conference while Sen. Ted Cruz, R-Texas, is expected to give the keynote speech.
Labrador will be on a panel addressing the one issue that many believe is holding back the GOP from winning over Latinos -- immigration.
"One of the things we have to do is get this issue off the table, find a rational solution, make sure it's a conservative solution," Labrador told Fox News Latino. "We want to avoid a wave of illegal immigration in the future."
Labrador's emphasis: A focus on interior and exterior enforcement, and a look at what can be done to have a "modern immigration system" for future generations.
Labrador is said to be part of a bipartisan group in the House that is hashing out an immigration reform proposal with the hope that it can pass in the chamber. But unlike other Republicans taking a more moderate stance on immigration, Labrador is still sticking to a more hard-line approach, arguing for securing the border first and opposing amnesty for undocumented immigrants.
Like proposals that President Obama and a bipartisan group in the Senate unveiled earlier this year, the House plan would tighten border security and go after employers who hire undocumented workers, among other things.
In an interview with Fox News Latino last week, CPAC president Al Cardenas called immigration a "gateway issue," believing the Party's take on the polarizing issue was holding back Latinos from aligning with Republicans, a sentiment that Labrador shares.
"I think right now the Hispanic community is not listening to the Republican Party and it's not because they disagree with us on the major issues of the day," Labrador said, "it's mostly because they don't understand and they're not taking the time to listen to us because of the immigration issue."
While immigration is important, Labrador believes the economy is the real issue that everyone should be focusing on because it has significant impact on Latinos as well as everyone else.
"If you look at Hispanic families right now, they're suffering more than they were four years ago," said Labrador. "There's more people in poverty in the Hispanic community, there's more people losing their homes…on welfare, on food stamps.  Those are things the Hispanic community needs to understand that Republican policies are better for their bottom line."
He also believes the Republican Party's views on health care are more beneficial to Latinos than those of Democrats.
Labrador represents constituents in Idaho, an area that doesn't have a large number of Latino constituents.
"The Republican party right now has a number of people that are conservative Hispanics that are representing districts in fact that are not necessarily majority Hispanic districts," Labrador said."We need to show how the policies of the Republican Party are better for all families."
Raised in Puerto Rico and an immigration attorney for 15 years, Labrador pointed out that he's proud of his heritage, but noted that the Party has to stick to its principles.
"I'm proud of who I am and I'm proud I grew up in Puerto Rico," Labrador said.  "[But the important thing is] that we have good strong conservatives working within the party trying to modernize the party… modernize our policy."
Follow Victor Garcia on Twitter @MrVicGarcia.
Follow us on twitter.com/foxnewslatino
Like us at facebook.com/foxnewslatino