Rep. Joaquin Castro Says Benghazi Criticism Of White House Is 'Fairy Tale'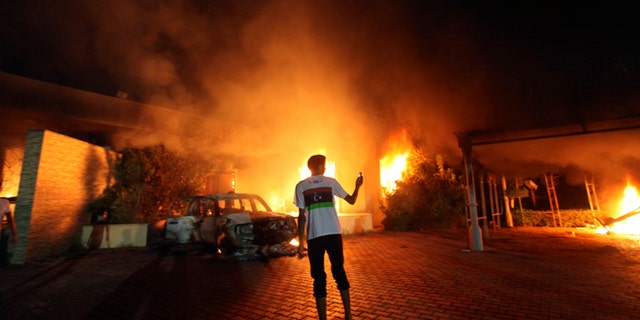 U.S. Rep. Joaquin Castro said that a ranking House Republican was spinning a "fairy tale" when he asserted on Sunday that the Obama administration had warnings about security lapses in the U.S. consulate in Benghazi.
Castro, a Texas Democrat, said on Sunday on NBC's "Meet the Press" that House Oversight Committee Chairman Darrell Issa's comment on that same news program earlier in the day that the Obama administration dismissed concerns about security at the consulate were a baseless political crusade.
Issa was asked about a New York Times account that said that the deadly attack on the consulate on Sept. 11, 2012 appeared not to be the work of al-Qaida or any other major international terrorist group, and instead seemed to be driven by a video that belittled Islam.
Issa said the Times' story, which was based on an investigation by the newspaper, did not mean Obama administration officials were not responsible for the attack, which killed four Americans, including U.S. Ambassador Christopher Stevens.
"What I have claimed, and rightfully so, is that (Ambassador) Christopher Stevens and others alerted well in advance that they had a security threat," Issa told "Meet the Press." "So we had warnings beforehand, and instead of increasing security, we reduced security."
"The fact is, people from this administration, under oath, said there was no evidence of any response to a video and in fact this was a planned attack that came quickly," Issa said.
In the program, host David Gregory asked Castro: "Give me your response as a Democrat more aligned with this administration on the aftermath of Benghazi and this [New York Times] reporting this morning. Does it change the debate?"
Castro, who was elected to his first term in the House in 2012, said: "Well, it certainly does, David. And I hope that Chairman Issa and others have learned a lesson from this."
"Chairman Issa and members of that committee crusaded for over a year on what was really a fairy tale, claiming that the administration knew that al-Qaida was involved and wouldn't admit it."
Follow us on twitter.com/foxnewslatino
Like us at facebook.com/foxnewslatino