Rein in California's public-exec salaries? Support seen in both parties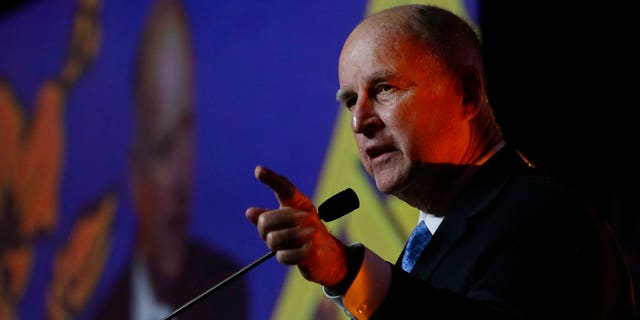 NEWYou can now listen to Fox News articles!
A California state lawmaker wants to rein in salaries to the point where no public executive would rake in more cash than the governor.
But with her salary-cap proposal, is Assemblywoman Sabrina Cervantes, D-Riverside, just tilting at windmills?
According to Cervantes, some 28,000 public executives -- such as city managers and heads of county departments -- currently take home more pay than Democratic Gov. Jerry Brown, whose annual salary stands at $195,803, excluding benefits.
"The Governor of California is elected by the people to administer not only the world's fifth-largest economy, but a state of nearly 40 million individuals that is one of the most diverse and complicated polities on earth," Cervantes said.
Her proposal follows similar measures proposed elsewhere to address what some lawmakers see as runaway public salaries, the Press-Enterpise of Riverside reported.
But opponents say reducing public executives' pay would likely cause talented employees to go elsewhere for jobs.
Yet Cervantes' idea has managed to transcend party lines.
Bill Essayli, Cervantes' Republican opponent in Tuesday's primary election, made a similar proposal in March, when he called for executives' compensation in Riverside to be limited to the governor's compensation.
Essayli said his proposal would also cut benefits because "They'll just game the benefits to make up the salary difference."
Irvine Mayor Don Wagner, who thinks a salary cap is ill-advised, said he believes pay should be commensurate with "level of responsibility."
As for a cap, he added, "The unions are not going to let that happen."