Reid gives Senate lecture on civility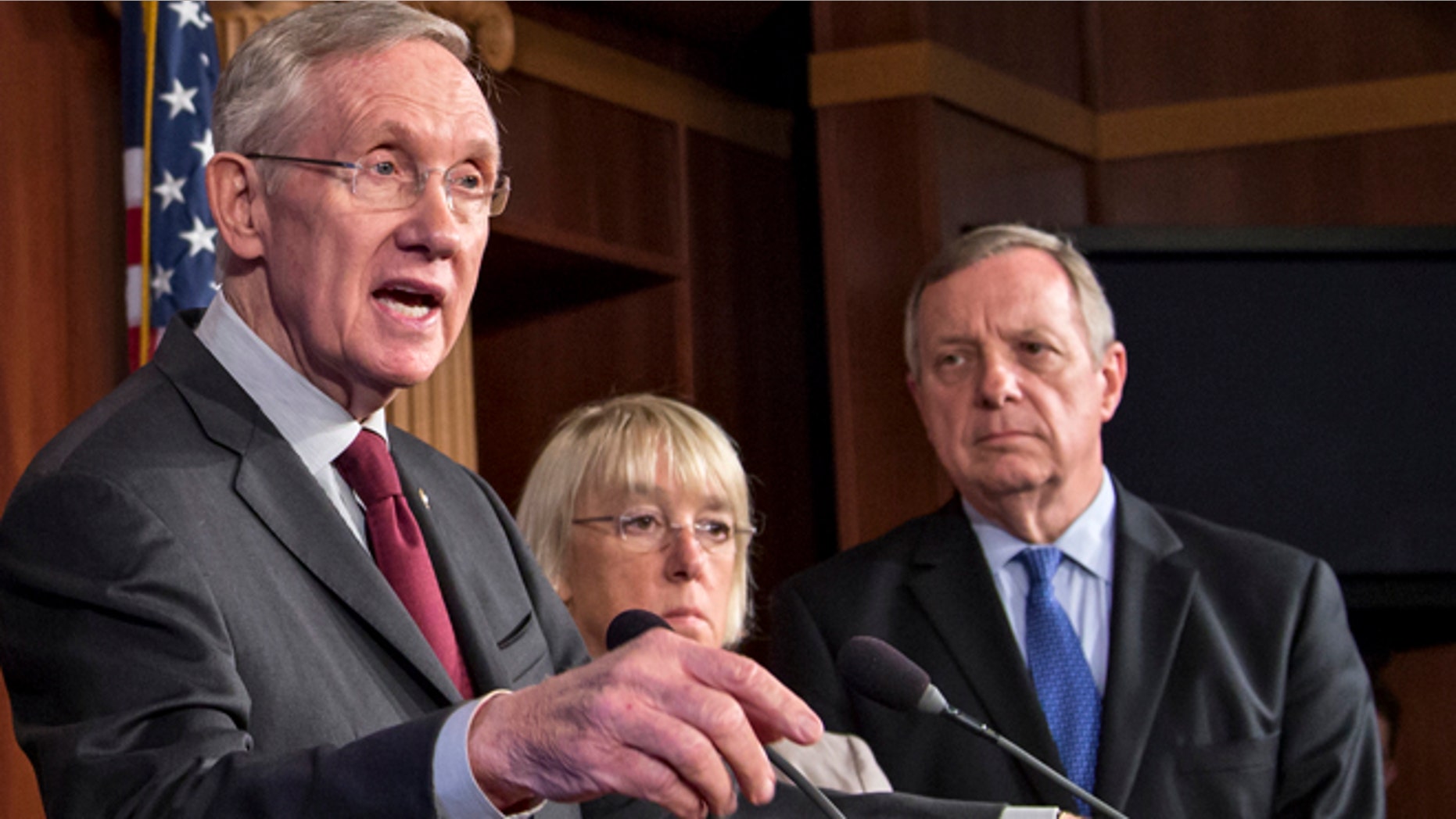 The Democratic honcho who spent the last several days ridiculing House Speaker John Boehner as a pawn of the Tea Party gave his own chamber a lecture on civility Friday.
Senate Majority Harry Reid, in an unusual aside in the midst of a tense debate over the budget impasse, took to the floor to remind lawmakers about the rules of decorum. Guidance like: Senators should not address each other by their first names, they should address each other in the third person ... and so on.
"We all have to understand that these rules create a little bit of distance so senators are more likely to debate ideas and less likely to talk about personalities," Reid said. "And if we do that, we maintain a more civil decorum as a result. So I bring this matter to the attention of senators because we've fallen out of this habit. It's gotten worse the last month or so."
The reminder comes after Reid spent Thursday taunting Boehner as a coward who is singlehandedly keeping the partial government shutdown in force.
"We can't perform the most basic functions of government because (Boehner) doesn't have the courage to stand up to that small band of anarchists," Reid said, arguing that Boehner could lift the government freeze by putting a spending bill on the floor and letting mostly Democrats pass it.
Referring to the influence of Sen. Ted Cruz, R-Texas, in this debate, he also said: "Senator Cruz is now joint speaker."
To Reid's credit, he did apologize for all the things he's said.
"Some recent stories have even suggested that the speaker is keeping the government shut down because I hurt his feelings. If that's true, I'm sorry that I hurt your feelings," Reid said.
Boehner apparently didn't get the message about decorum.
At a GOP presser on the House side, he warned: "This isn't some damn game."