Redistricting Battle Caused By Latino Pop. Growth in New Jersey Goes to Democrats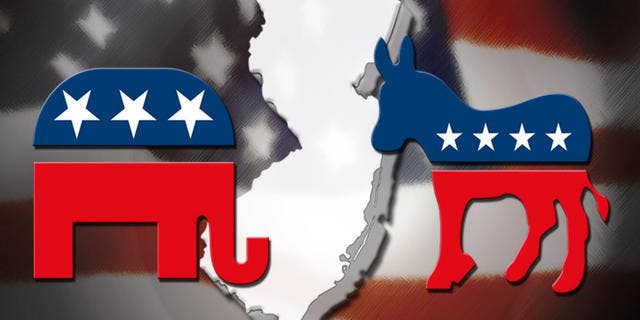 In a case closely watched by Latinos across the country, a specially appointed panel in New Jersey has rejected a Republican plan to create super-majority districts in favor of a Democratic one that spreads the Hispanic population over a larger number of districts.
New Jersey is the first state to draw a new legislative map from 2010 Census data.
Hispanics are New Jersey's largest and fastest-growing minority group, making up some 17 percent -- or roughly 1.5 million -- of the state population of 8.8 million. Their numbers soared by nearly 40 percent since the 2000 Census. But Latinos comprise only six percent of state legislators.
Rutgers University political science professor Alan Rosenthal, the panel's tie-breaking member, cast the decisive ballot in the 6-5 vote on Sunday. He had been appointed to the panel last month by state Supreme Court Chief Justice Stuart Rabner after the commission's five Democrats and five Republicans failed to reach a compromise.
"It is a map, I believe, that gives the minority party a chance at winning control of the Legislature, even in what is essentially a Democratic state," Rosenthal said, adding that the Democrats' proposal was the "more conservative, less disruptive" map.
"I've tried to be diligent, I've tried to be honest and I've tried to be fair in my participation," he said.
New Jersey has 40 legislative districts.
The voting results were expected, as Rosenthal had privately informed Democrats and Republicans about his decision Saturday night. That came shortly after the panel heard final presentations from both sides at the Heldrich Hotel in New Brunswick, where commission members had been meeting since last weekend.
The new map will be used when all 120 legislators are up for election in November. The deadline for lawmakers to file papers to run is April 11.
The contentious process of drawing a new map is done every 10 years following the U.S. Census. The stakes were high: In the past 20 years, the political party that prevailed in the process went on to control the Legislature -- Republicans in 1990 and Democrats in 2001.
The redistricting panel's decision was a blow to GOP Gov. Chris Christie, who had spent three days at the hotel helping Republicans present their case to Rosenthal.
Christie's participation was unusual -- no other governor had so actively taken part in the process. Getting a map that favored Republicans could have helped them win one or both houses of the Legislature, which would give Christie more power to pass legislation that has been stalled by Democrats who control both houses now.
Republicans had sought a map that more heavily concentrated minority voters, carving out two Hispanic-majority and two black-majority districts, and said it gave minorities a better shot at electing minority candidates. They also argued that the Democrats' map generally had more people in southern Jersey districts than in northern areas.
Some Latino leaders favored the Republican approach, saying that creating Hispanic-majority districts is what really improves Latinos' chances of running for and winning elective office.
But Democrats said their map was fair and created more competitive districts. And in the end, a coalition of minority groups endorsed the Democratic map, saying that overall it provided substantially more "minority opportunity" districts.
Soon after the Democrat map was approved Sunday, Latina Assemblywoman Nellie Pou said she hoped to able to run for the state Senate, which has only one Latino member. The state Assembly has six Latinos.
Many proponents of the Democrat map cited Pou's shot at a Senate seat as an illustration of how it will benefit Latinos.
But others are saying: Not so fast.
Martin Perez, the head of the Latino Leadership of Alliance of New Jersey, whose members testified at the hearings, said that while Latinos may gain representation in the Senate through Pou, they appear headed to losing on in the Assembly.
"Assemblywoman Caridad Rodriguez lives in West New York," said Perez, who had supported Hispanic-majority districts. "In this new map, West New York is no longer part of the 33rd district. West New York is now part of the 32nd District. Caridad Rodriguez can no longer represent the 33rd District and it is unlikely that she will be supported to get the Party line to represent the 32nd District."
"This immediately reduces the Latinos in the Assembly from six to five," he added. "The 33rd district is no longer a majority Latino district. We are moving backwards with this map."
This story contains material from The Associated Press.
Follow Elizabeth Llorente on Twitter: @LlorenteLatino
Elizabeth.Llorente@FoxNewsLatino.com
Follow us on twitter.com/foxnewslatino
Like us at facebook.com/foxnewslatino