Recalled Author of Arizona Immigration Law Seeks Senate Seat Again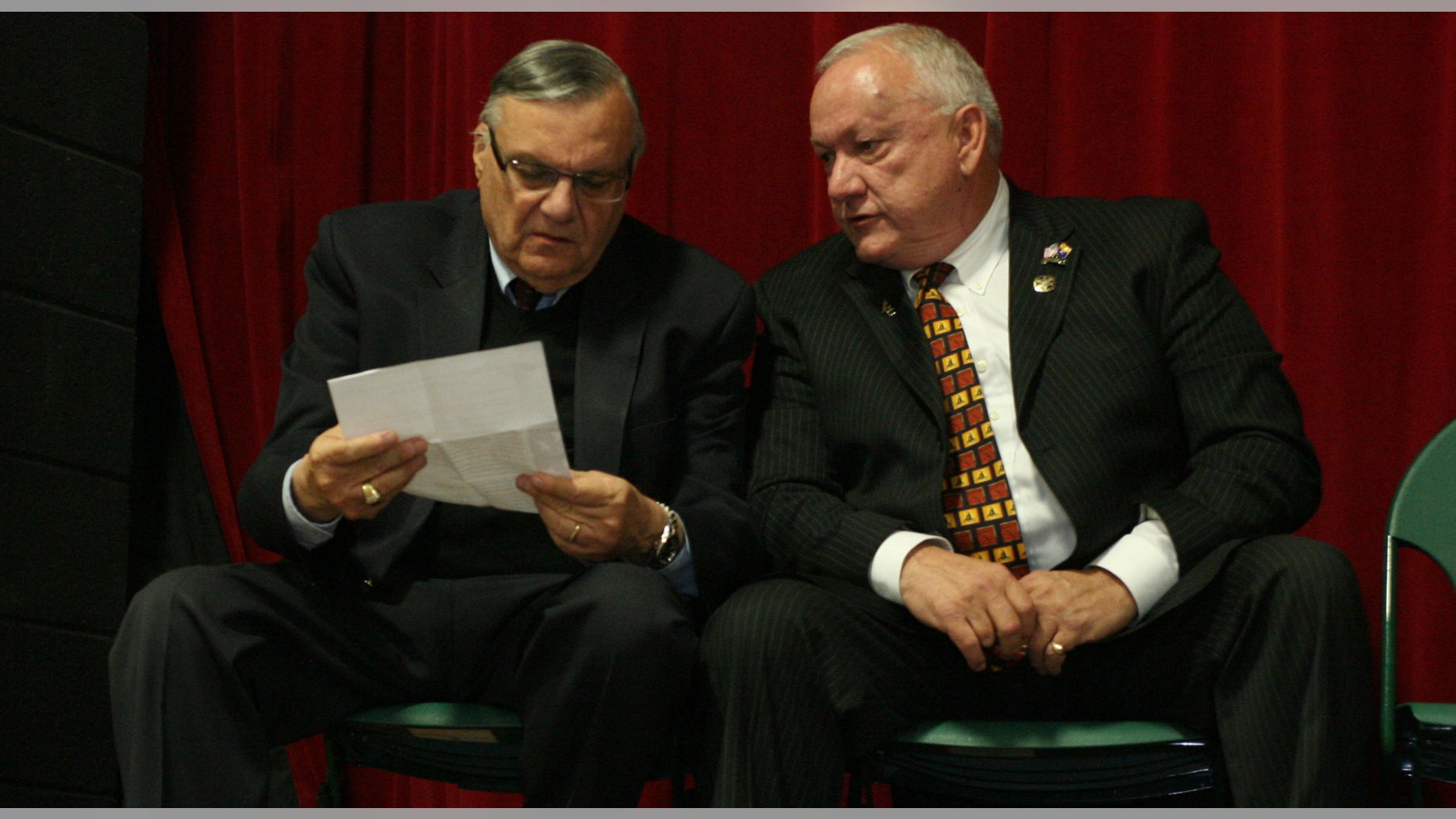 The architect of Arizona's tough immigration law SB1070, Russell Pearce, is running for the state Senate again.
The Republican's announcement about his candidacy comes four months after he lost his seat in an unprecedented recall election that many viewed as a warning signal to politicians who advocate hard-line policies on immigration.
Pearce appeared before the Red Mountain Tea Party on Monday night to announce that he will seek the Senate seat in a new district after legislative boundaries changed through redistricting.
Supporter after supporter took the stage, before Pearce spoke to his passionate following, who urged the former state senator to seek office for district 25.
"I'm running for you," Pearce told the crowd. "This is about people's health, dignity, and responsibility, folks. I have a record. I have a record of standing tall for you. I have taken on the left and we've won. We've won in the Supreme Court, we've won every major battle."
Pearce lost a November recall in his conservative Mesa district to Republican charter school executive Jerry Lewis after some criticized Pearce for focusing too much on immigration and moving too far to the right.
Russell Pearce authored the 2010 immigration law, SB1070, that put Arizona in the national spotlight and was replicated by several states around the country. The recall vote of Pearce in November was seen by some as a referendum on the Legislature's hard-line immigration laws that Pearce has championed over the years.
He was the first recalled legislator in Arizona's 100-year history.
The recall vote in November was widely perceived as a referendum on immigration policies. Pearce himself painted the recall advocates as liberal outsiders who were targeting him because of immigration.
Although the GOP retained control of the Legislature, some Republicans interpreted Pearce's defeat as a message that divisive stands on immigration and other issues are not welcome by voters.
Pearce had support from Brewer and dozens of other elected Republican office holders in the legislature, but he was dogged by disclosures that he accepted numerous free trips from the Fiesta Bowl to out-of-state college football trips. He said he took the trips at the bowl's request to help support its economic role in the state.
While Lewis' campaign drew support and contributions from hundreds of Mesa residents, Pearce outspent his 54-year-old challenger by more than a 3-1 ratio.
Based on reporting by the Associated Press. For more video and stories from Phoenix, Arizona go to myfoxphoenix.com.
Follow us on twitter.com/foxnewslatino
Like us at facebook.com/foxnewslatino