Rachel Brand, top DOJ official, in spotlight amid Russia turmoil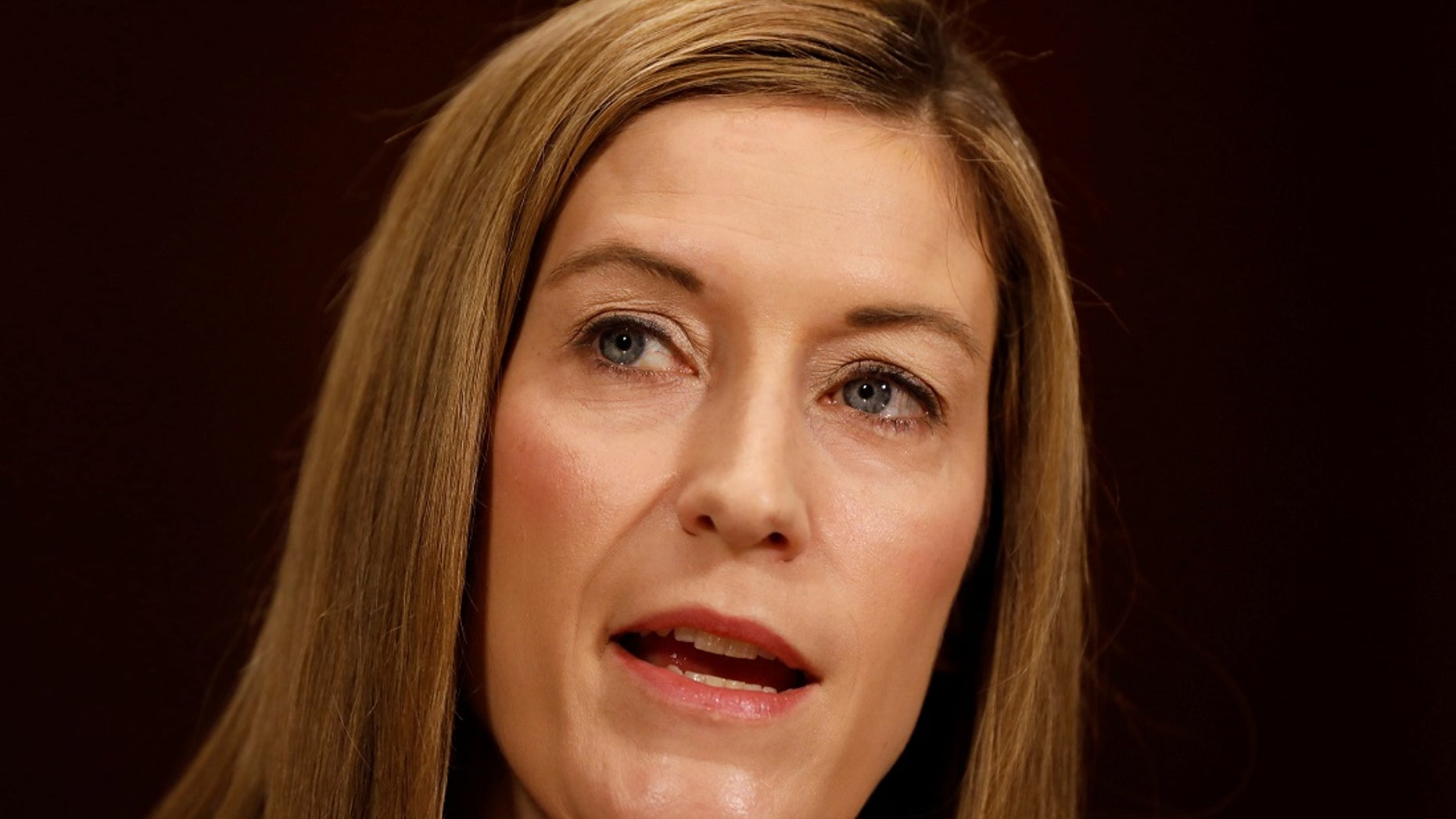 Associate Attorney General Rachel Brand has emerged as a key player in the Justice Department's Russia probe, considering she would be next in line to lead the investigation if Deputy Attorney General Rod Rosenstein recuses himself.
The Justice Department has pushed back on that scenario, with spokesman Ian Prior saying, "if there comes a time when [Rosenstein] needs to recuse, he will. However, nothing has changed."
But Rosenstein has discussed the issue with Brand, according to an ABC News report published last week. Here's what you need to know about the No. 3 figure in the DOJ.
What do we know about Brand's current role? 
Brand, 44, was sworn in as associate attorney general on May 22. The Senate voted to confirm her 52-46 on May 18, with Democrats voting against the appointment. Democratic senators claimed her career showed an inclination toward backing corporate interests, Politico reported.
COULD ROSENSTEIN RECUSE? DEPUTY AG'S ROLE IN QUESTION AS TRUMP TURNS UP HEAT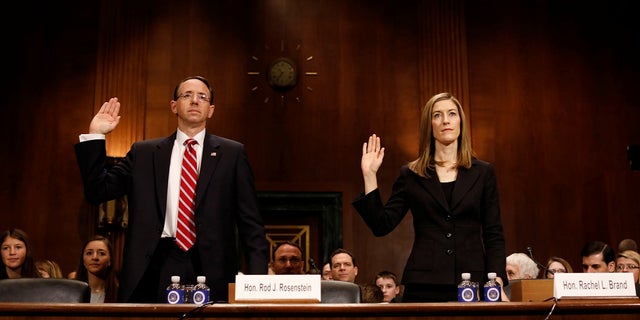 What do we know about Brand's educational background? 
She grew up in Iowa, later attended the University of Minnesota-Morris and graduated from Harvard Law School.
Brand has also been a member of the Federalist Society "intermittently" since 1995, according to her Senate Judiciary Committee questionnaire. The Federalist Society is a well-known conservative- and libertarian-leaning legal organization, whose members include Sen. Orrin Hatch, R-Utah, and Sen. Ted Cruz, R-Tx. The late Supreme Court Justice Antonin Scalia had been a faculty adviser to one of the group's chapters.
What did Brand do prior to her current role at the DOJ? 
Starting this year, Brand was an associate professor with the Antonin Scalia Law School at George Mason University, the questionnaire said.
Brand was on George W. Bush's legal team for the 2000 Florida recount case, Politico reported. She also has experience clerking for both Massachusetts Supreme Judicial Court Justice Charles Fried and U.S. Supreme Court Justice Anthony Kennedy.
TRUMP SAYS HE'S UNDER INVESTIGATION, TAKES SWIPE AT ROSENSTEIN
Brand was with the law firm Cooper, Carvin & Rosenthal and later worked as associate counsel to the president under Bush, according to her George Mason bio. Brand worked for the DOJ from 2003 to 2007 and rose to become the assistant attorney general for the Office of Legal Policy in 2005 - a position she held for two years.
In 2011, Brand joined the U.S. Chamber Litigation Center after working in private practice, her Senate questionnaire said. She worked as the vice president and chief counsel for regulatory litigation from 2013 to 2014.
What happened during her Senate confirmation process?
Brand spoke about her time at the Chamber of Commerce in a March Senate Judiciary Committee hearing, explaining that her job as a litigator "was to file lawsuits and file amicus briefs on behalf of that client," Brand said. "If I'm confirmed to this position, of course, I'll have a very different role, I'll have a different client."
Sen. Patrick J. Leahy, D-Vt., accused Brand of having "a heavily skewed, pro-corporate agenda that would do further harm to the Justice Department and its independence" in a statement last month.
Sen. Elizabeth Warren, D-Ma., also criticized Brand's nomination in May. "She spent years leading the Chamber of Commerce's assault on the rules that protect working families, evidently deciding time after time that it's corporations that should get every break," Warren said.
WHO IS ROBERT MUELLER? EX-FBI CHIEF TO OVERSEE RUSSIA PROBE AS SPECIAL COUNSEL
What do we know about her relationship with Texas Sen. Ted Cruz?
The Republican senator congratulated his "friend" Brand on Twitter when she was confirmed as associate attorney general, remarking that "she will do a great job." FEC records also show that Brand donated to Cruz's presidential campaign.
What do we know about Brand's family? 
She and her husband Jonathan Cohn have two sons, 9-year-old Willem and 7-year-old Gerrit. The couple first met at a Federalist Society student conference, Harvard Law Today reported.