Prominent GOP Illinois lawmaker abruptly resigns over cybersecurity issues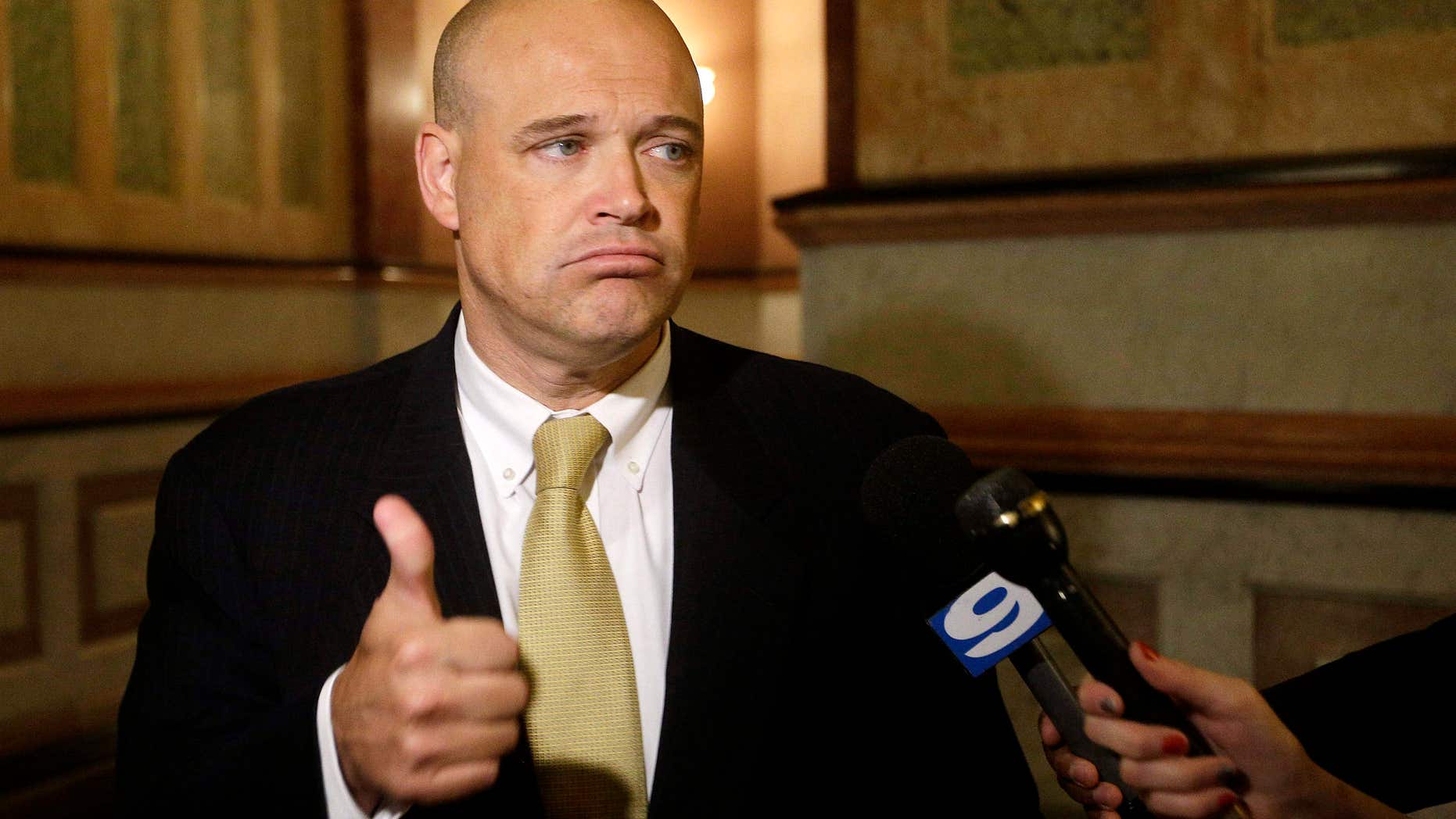 An Illinois Republican lawmaker resigned from his position in the state Legislature on Monday after saying he faced cybersecurity issues involving fraudulent social media accounts allegedly set up in his name.
Ron Sandack, the vocal floor leader for the GOP minority in the House, said in a statement released by the Republican leadership that his resignation was effective immediately. The statement said "some cyber security issues" had led him to "re-evaluate my continued public service."
The Downers Grove lawmaker told The Chicago Tribune that he decided to step down after several fraudulent accounts were set up in recent weeks, adding that politics had become "too ugly."
Sandack told the paper that he had filed a report about the cybersecurity issue with the Downers Grove Police Department. Officials at the department failed to comment on the matter, urging media outlets to file public-records requests for any information.
"I wasn't looking forward to an ugly general election as it were; this additional stuff added undue pressure," Sandack told the Tribune. "It made my family uneasy and made me re-evaluate my priorities. ... I don't need it, and my family doesn't deserve it."
According to WLS-TV, FBI, Illinois State Police and DuPage County officials said they're not investigating the cybersecurity issue Sandack has referred to.
Sandack was the floor leader for the House Republicans. He faced an ongoing battle with other lawmakers over a state budget which began 18 months ago. He was also took to social media to air out much of his grievances. Both accounts had been deactivated by Monday. An Instagram account under the user name "sandackrond95b" was still activated but didn't have any posts or followers.
After serving as Downers Grove mayor, Sandack was appointed to the Senate in November 2010, then moved to the House in 2013. The floor leader speaks for his caucus in debate, asking questions of majority Democratic lawmakers proposing legislation — not infrequently with the sarcasm of an opponent.
He was the GOP's representative on the nationally televised "The Daily Show" in June when the program examined the impact of the budget meltdown.
"You take a lot of hits in this job," Palatine Republican Sen. Matt Murphy said. "Was this the final straw? I guess in this case, it was."
In Sunday's statement, Sandack, a partner in a Chicago law firm, said his decision was also driven by missed time with his family, a factor Minority Leader Jim Durkin of Western Springs said was mentioned when the two spoke Sunday.
"He stated that his decision to resign was personal and for the benefit of his family," Durkin said by text message to the Associated Press. "I respect Ron's decision and will miss him as a colleague and friend."
Republican leaders have 30 days to name a replacement for Sandack's seat. He was up for re-election in November against Democratic attorney Greg Hose, a Downers Grove Village Council member. The incumbent had more than three times the campaign cash on hand as did Hose. According to Illinois State Board of Elections records, Sandack had $128,000 in the bank as of June 30, compared to $34,000 for Hose, who said he was surprised by the announcement.
"I'm saddened to hear about the idea of computer hacking driving somebody out," Hose said.
The Associated Press contributed to this report.