Probe Says U.S. Nuclear Boss Misled Colleagues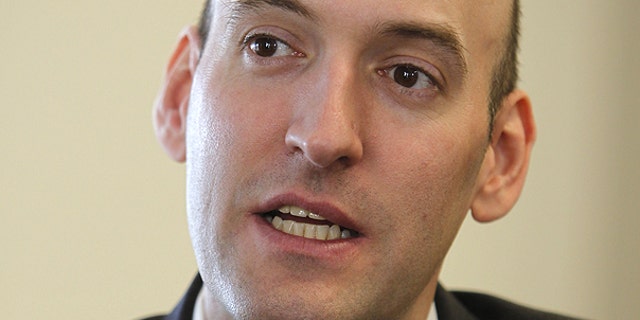 NEWYou can now listen to Fox News articles!
WASHINGTON -- The chairman of the U.S. Nuclear Regulatory Commission was unprofessional and "wrong" as he repeatedly misled fellow commissioners about his efforts to stop work on a disputed dump for high-level radioactive waste, an agency watchdog said Tuesday.
Inspector General Hubert T. Bell told Congress that commission Chairman Gregory Jaczko manipulated the panel's four other commissioners by selectively withholding information on a crucial safety review of the proposed Yucca Mountain nuclear waste dump in Nevada. Jaczko's actions allowed him to shut down the review last year without a vote of the full commission.
Bell told members of the House and Energy Commerce Committee that Jaczko's conduct was not criminal but, "It's not an upfront way to do business."
Several Republican lawmakers said Jaczko appears to have violated a federal law requiring the NRC chairman to keep fellow commissioners "fully and currently informed" about important matters before the commission.
Pressed by Rep. Tim Murphy and other Republicans, Bell said Jaczko did not keep NRC members fully informed. When asked if that was illegal, Bell said only, "It's wrong."
Joseph McMillan, assistant inspector general for investigations, went further, telling Murphy: "One could draw that conclusion, that (Jaczko's conduct) is opposite the intent of that statute, yes."
Rep. Joe Barton, another Republican, said Jaczko clearly broke the law.
"He's got an obligation under law to fully inform the commissioners," Barton told Bell. "Your own report indicates that he didn't fully inform. The commissioners said that had they known, they would have taken pre-emptive action to prevent what he did. He violated the law. That is clear layman common sense, I think.
Bell's office submitted a 46-page report last week, indicating that Jaczko intimidated staff members who disagreed with him and withheld information from NRC members in an effort to stop review of the Yucca Mountain project. The report said Jaczko often lost his temper with NRC commissioners and staff members.
Jaczko has acknowledged losing his temper, but he has said the report's findings confirm that his actions were lawful and within his authority as chairman.
On a related point, the inspector general's office said there was no evidence that either President Barack Obama or Senate Majority Leader Harry Reid directed Jaczko's actions on Yucca Mountain.
Obama, who has cut off funding for the Yucca Mountain project, promoted Jaczko to NRC chairman in 2009. Jaczko worked for Reid before joining the NRC in 2005. Reid, a Nevada Democrat, is a longtime opponent of Yucca Mountain.
"We had no indications or inferences by anyone that stated to us" that Reid or Obama directed action on Yucca, said Joseph McMillan, assistant inspector general for investigations. "No one said there was any interference by the White House at all."
Yucca Mountain, which has been in development for nearly 30 years at a cost of more than $15 billion, has been in limbo since last June, when an independent licensing board rejected the Obama administration's request to withdraw the project application. Jaczko has yet to schedule a final vote on the matter by the five-member nuclear commission.