Pressure on NY to Quit "Secure Communities" Immigration Enforcement Program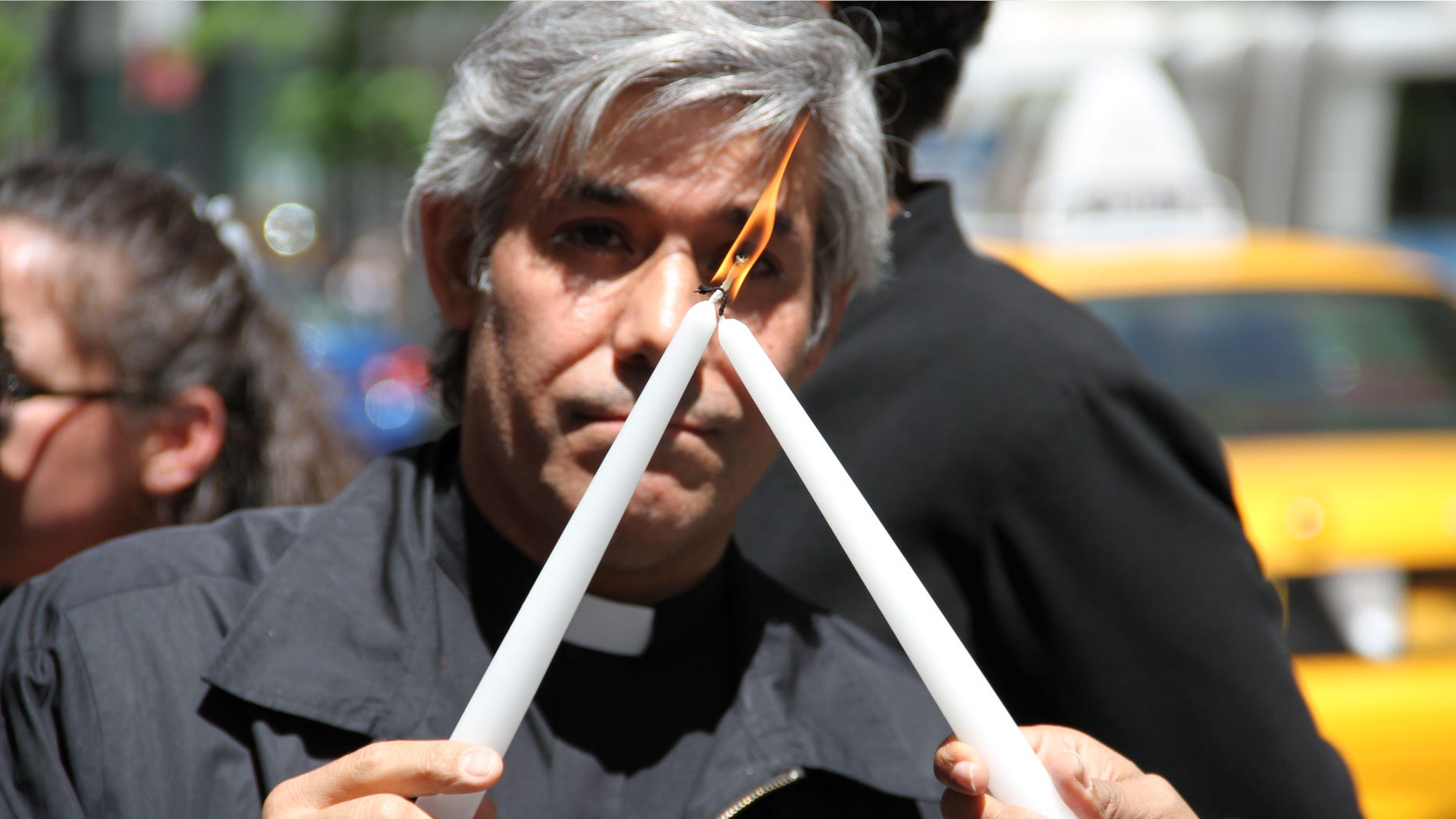 The "Secure Communities" program, which requires local police to run detainee information through a federal immigration database, has caused protests from civil libertarians and pro-immigrant groups across the country.
Wednesday was New York's turn.
Religiously-affiliated pro-immigration groups held a candlelight vigil across the street from New York Gov. Andrew Cuomo's office in hopes of pressing him to remove the state from the program.
Critics say the federal program does more harm than good, resulting in the deportation of mostly people who have not been convicted of crimes. They say it can lead to ethnic and racial profiling, and does not make communities significantly safer.
The leaders said that New York should follow the step taken by Illinois, whose governor last week said he was suspending the program because, unlike what federal authorities had promised, just 20 percent of the people who were deported have been convicted of serious crimes.
"As a minister, I'm incredibly angered and saddened," said Rev. Susan Switzer of the New Sanctuary Coalition. "I'm angered by the policy and saddened by the effect that this has on families. It's tearing families apart. Secure Communities is a mistake."
Zion Lutheran Church's Rev. Fabian Arias said the problem with Secure Communities is that it fails to target criminals and instead discriminates against immigrants who are not here lawfully, a civil violation. He said it makes communities less safe because undocumented immigrants fear reporting crimes or speaking out if they witness crimes.
"It creates fear," Arias said. "It creates panic. It creates the worry of not being able to walk freely. It creates the fear of not being able to speak, not even with your neighbors, out of fear that they could later turn you in."
Earlier this year, the group, along with other religious leaders in the community, sent a letter to Cuomo, asking him to take New York out of the Secure Communities program. They said they hoped to get the governor's attention with the vigil.
A Cuomo spokesperson said that they are reviewing the Secure Communities program, which he noted was implemented by former Gov. David Paterson's administration. They have been meeting with advocacy groups and other members of the community to make a decision regarding whether or not to continue the program, he said.
Department of Homeland Security officials defend Secure Communities, which they hope to implement nationwide by 2013. The federal website about the program describes it as "an effective tool" that tracks down foreign nationals tied to such crimes as "homicide, rape, kidnapping" and helps prevent their "being released back into communities" by making sure they continue to be held -- under immigration custody -- after completing their sentence, and sent back to their country.
DHS officials deny the program leads to profiling, arguing that their program uses fingerprinting and biometrics to determine who is placed in deportation following an arrest. Critics say that the events leading up to the arrest can lend themselves to profiling, with local police stopping people they suspect may be here illegally and finding excuses to book them and turn them over to immigration officials.
But Lisa Sharon Harper, co-chair of the New York State Interfaith Network for Immigration Reform, said Secure Communities goes against the spirit of New York as a place that is welcoming of people from all corners of the world.
"We believe our governor is a moral man," Harper said. "We believe he is a man of conscience. Yet every day, Secure Communities betrays the conscience of New Yorkers by violating New York's moral commitment to promote the public welfare, making some New Yorkers the target of brutal intolerance and by turning a blind eye to racial and ethnic profiling."
Contact Angela M. Santos at angela.santos@foxnewslatino.com or on Twitter@angelamsantos.
Follow us on twitter.com/foxnewslatino
Like us at facebook.com/foxnewslatino