President Trump marks Halloween at the White House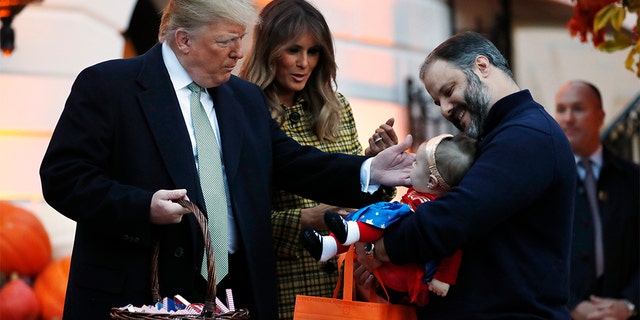 President Donald Trump and First Lady Melania Trump are marking Halloween at the White House by handing out candy to kids at a festive event on the South Lawn.
The couple appeared Sunday at the Halloween event, passing out White House Hershey bars and Twizzlers to children dressed as superheroes, astronauts and princesses. The South Portico was decorated with pumpkins, hay bales and cornstalks, as a military band played spooky music.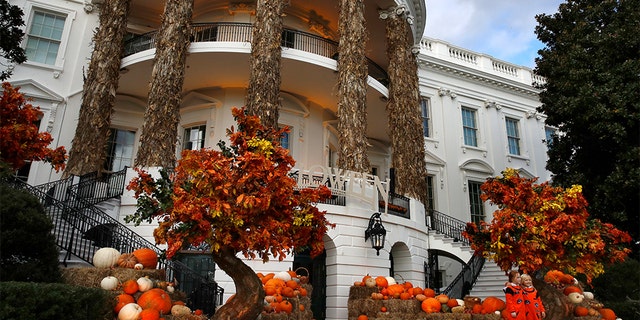 Trump and the first lady were not dressed up, but smiled, chatted and posed for photos with the kids as they distributed treats from wicker baskets.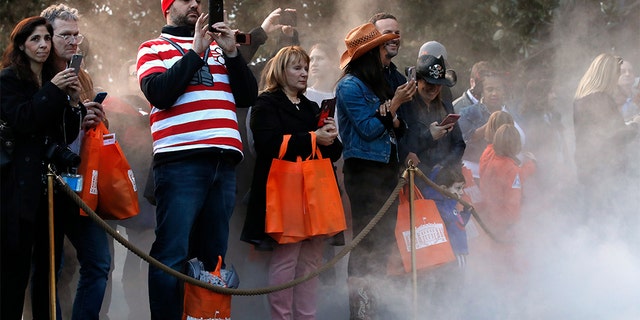 'HALLOWEEN' HELPS BREAK OCTOBER BOX OFFICE RECORD
The White House said the event was attended by military families and local children.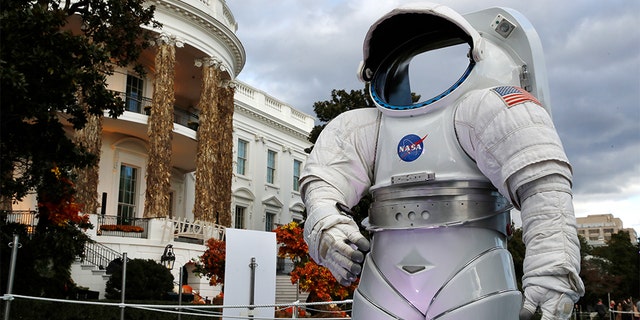 Trump made no remarks at the event, which came a day after a massacre at a Pittsburgh synagogue.