President Obama's Afghanistan Challenge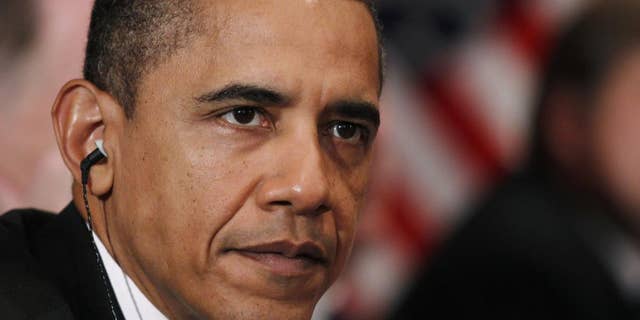 When President Obama lands in Lisbon, much of his eighth visit to Europe since taking office will focus on the War in Afghanistan now in its tenth year. A point of emphasis will be "efforts to align our approach to Afghanistan with our NATO allies at this critical juncture in the Afghan war," a senior administration official told reporters.
Afghanistan is a tricky issue with America's NATO allies on multiple fronts: there is war fatigue; European governments are slashing their defense budgets during difficult economic times; the U.S. has been asking NATO nations for more military trainers for years now; and finally, the ever unpredictable Afghan President Hamid Karzai.
There has also been considerable date confusion - if not with the world leaders themselves, then with the citizens of NATO countries, who help form public opinion about the Afghan war. Initially, there was great discussion about President Obama's desire to begin a transition in July 2011. While that date is still relevant, U.S. military and civilian officials have been recently emphasizing that transition will likely continue into 2014, when it is hoped Afghans will take the lead in security across the country.
That means the U.S. will be counting on NATO for a continued commitment of manpower and resources to Afghanistan for four more years.
President Obama and his team will take the victories where they can get them. For example, Canada is planning to end its combat mission in 2011, but not its participation."It (Canada) will make a long-term commitment to the future of Afghanistan that's focused on humanitarian assistance, development support and training, which of course, is a critical part of our effort to strengthen the Afghan government and to strengthen Afghan security forces," said a senior administration official.
One area where Mr. Obama, Karzai and NATO leaders all agree is the desire to see Afghan forces take the lead in security as quickly as possible. U.S. officials say they're hopeful more peaceful provinces will slowly be turned over to the Afghans starting in 2011. "We think that Lisbon will help set in place a process by which over the next several years Afghans will assume the security lead over the next several years," a senior administration official told reporters.
However, once again, Karzai's public comments have left many in Washington scratching their heads. "The time has come to reduce military operations," Karzai told the Washington Post. "The time has come to reduce the presence of, you know, boots in Afghanistan... to reduce the intrusiveness into the daily Afghan life." Those comments reportedly angered the top U.S. commander General David Petraeus. Both Karzai and Petraeus are expected to be in Lisbon.
Another priority of this trip is to "revitalize NATO for the 21st century" - the first test of that will likely be convincing member countries to finish the job in Afghanistan.