Poll: Trump leads Clinton in Florida; too close to call in Ohio, Pennsylvania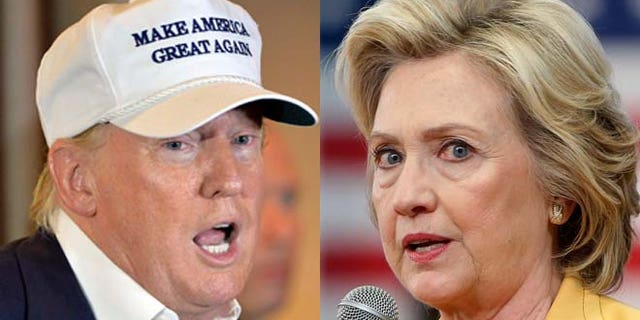 NEWYou can now listen to Fox News articles!
Donald Trump has pulled ahead of Hillary Clinton in the key battleground of Florida, and the two presidential rivals are locked in a tight race in swing states Ohio and Pennsylvania, according a new poll released Wednesday.
The Quinnipiac University Poll shows Trump with a 3-point lead over Clinton, 42-39 percent, in Florida. It's a reversal from just three weeks ago when Clinton had an 8-point lead over Trump in the Sunshine State.
In Pennsylvania, Trump leads Clinton 43-41 percent, representing a slight boost for Trump compared with a June 21 poll that had Clinton at 42 percent and Trump at 41 percent. The gender gap in Pennsylvania also is shrinking for both candidates. Clinton leads 43-39 percent among women, down sharply from 50-34 percent in June. And Trump leads 48-37 percent among men, compared with 50-33 percent last month.
In Ohio, Trump and Clinton remain locked in a dead heat, each polling 41 percent, similar to June polling.
The poll, taken before and after the FBI's decision last week not to charge Clinton over her personal email use, suggests that announcement has done little to help the former secretary of state's standing.
"While there is no definite link between Clinton's drop in Florida and the U.S. Justice Department's decision not to prosecute her for her handling of emails, she has lost ground to Trump on questions which measure moral standards and honesty," Peter Brown, assistant director of the Quinnipiac University Poll, said in a statement.
On that issue, Florida voters rated Trump as more honest and trustworthy by a wide margin, 50-37 percent.
But voters generally viewed Clinton as more intelligent than Trump and better prepared to be president.
The poll was conducted from June 30-July 11.