Pentagon delays sale of F-16s to Egypt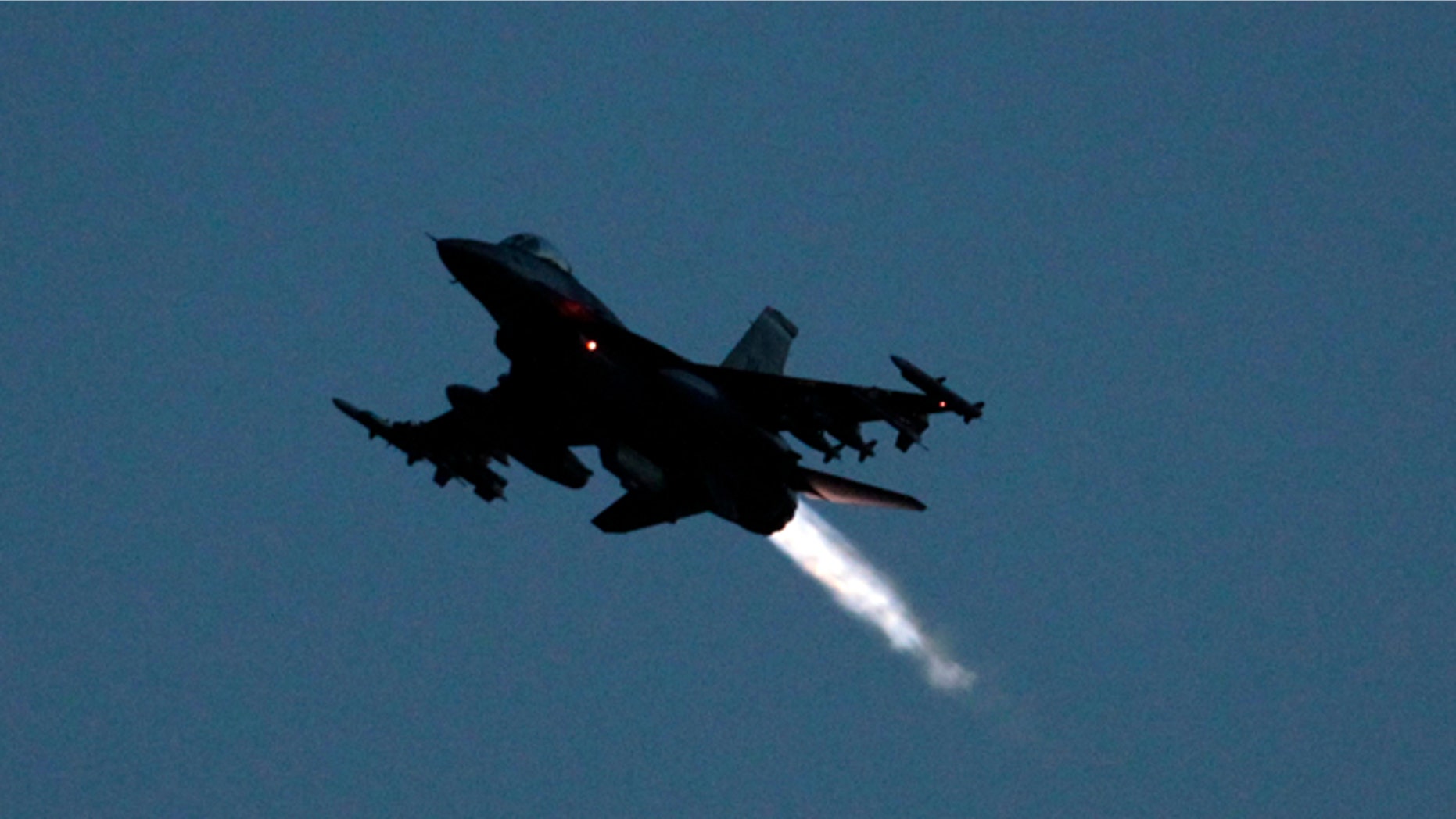 WASHINGTON – The U.S. government says it has not decided whether it will scale back even more military aid to Egypt in light of the recent political uprising in the country.
FoxNews.com first reported Tuesday that four F-16 fighter jets scheduled to fly to Egypt this week as part of a U.S. military aid package worth more than $1 billion a year – had been delayed.
The Pentagon confirmed the delay Wednesday.
Press Secretary George Little said President Obama is continuing to review options and is consulting with Congress on military assistance generally.
The four F-16s were to be delivered under a previously arranged sale of 20. Eight of the F-16s were delivered earlier this year; after the four originally set for delivery this week the final eight were to be sent later this year.
Also on order by the Egyptian military are U.S.-made M1A1 Abrams tanks; the administration has not yet decided whether to go ahead with those.
The F-16 delay was the first direct action the U.S. has taken since the Egyptian military ousted Morsi and installed a new civilian government. Under U.S. law, military aid to a country that underwent a coup d'etat must be suspended. But the Obama administration says it is still trying to determine if what happened three weeks ago in Egypt was in fact a coup.
Egypt is a key ally in the Middle East and the administration is reluctant to cut off the $1.3 billion aid package it sends to Cairo every year.
Little said Defense Secretary Chuck Hagel called Egypt's military chief, Gen. Abdel-Fattah el-Sissi, on Wednesday to discuss the administration's decision.
The Associated Press contributed to this report.