Pence postpones trip to Arkansas ahead of House health care vote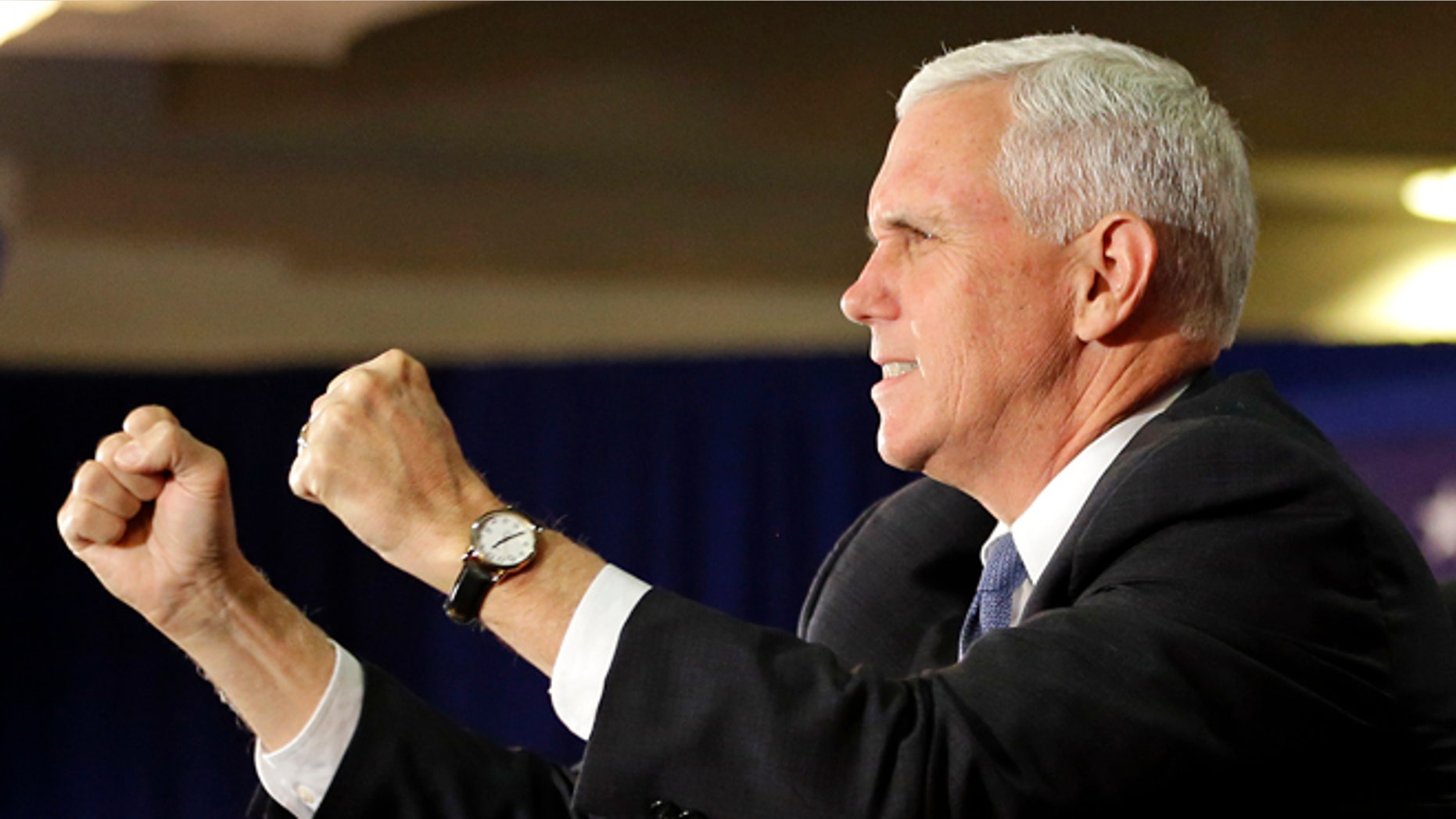 Vice President Mike Pence on Friday postponed a planned trip to Arkansas and Tennessee just hours before the House is set to vote on a Republican-backed plan to overhaul the health care system.
Pence's office has confirmed that his trip to Little Rock, Arkansas, and Memphis, Tennessee, has been put off.
The vice president had been scheduled to discuss the health care plan at a small business gathering in Little Rock and also travel to Memphis.
Pence and President Trump have been actively lobbying House Republicans to support the plan to repeal and replace the Affordable Care Act, or ObamaCare.
The Associated Press contributed to this report.