Pelosi: 'I Stand By' Accusation Against CIA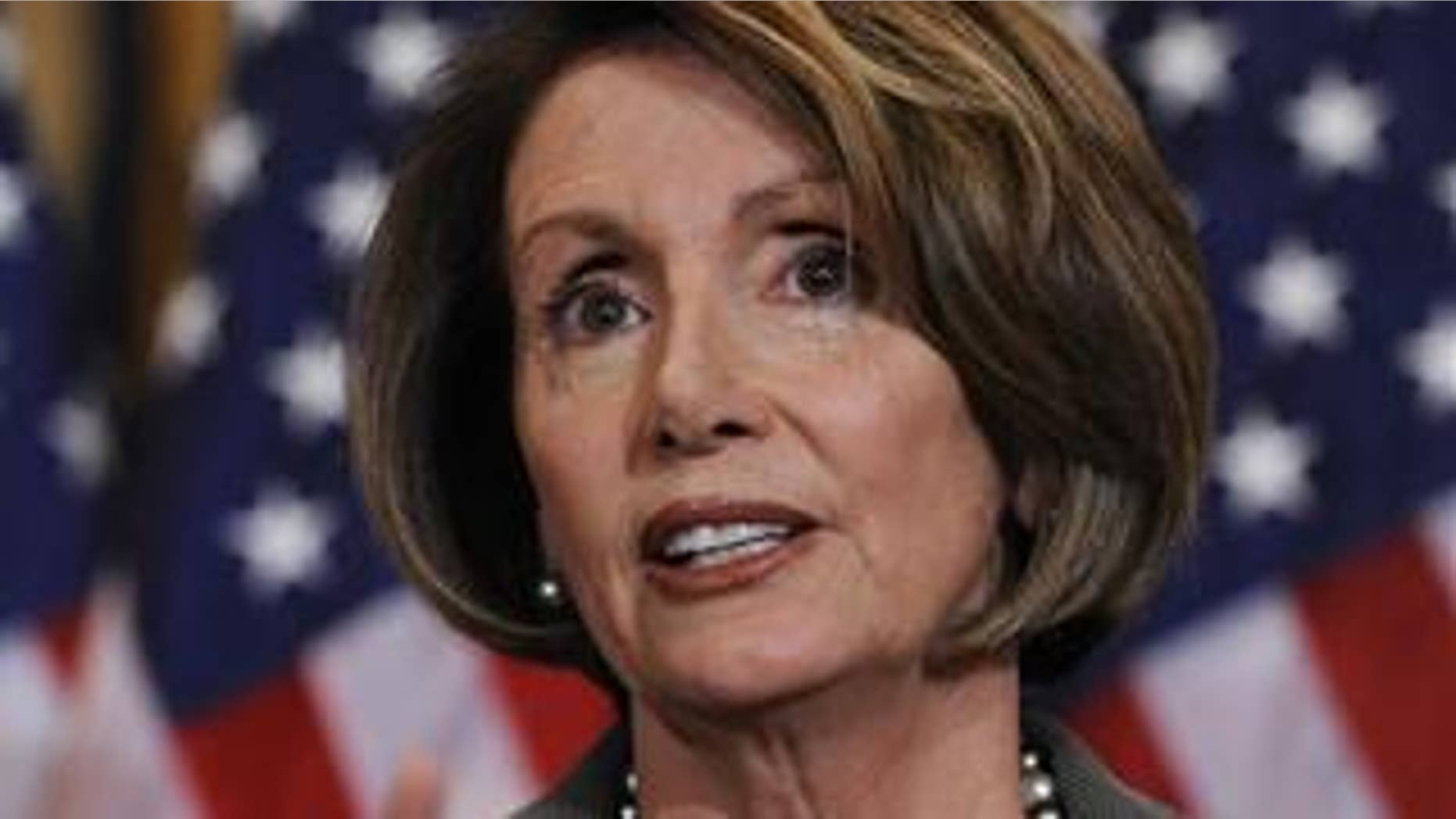 House Speaker Nancy Pelosi said Friday she stood by her statement last week in which she accused the CIA of lying to Congress about Bush-era interrogation methods, but then refused to make any more remarks on the topic.
In her first public comments since her accusation last week, Pelosi attempted to tamp down a story that she fueled and now Republicans say she either has to prove or apologize for.
"I have made the statement that I'm going to make on this. I don't have any more to say on this," she said at her weekly news conference. "I stand by my comments. And what we are doing is staying on our course and not being distracted from it."
Pelosi brought backup with her: House Majority Leader Steny Hoyer, D-Md., and other members of the Democratic leadership flanked her but none of them dared touch the CIA controversy. Instead they took turns talking about every issue under the sun -- the economy, health care, energy policy, credit cards -- except Pelosi's allegations.
The National Republican Congressional Committee, the panel tasked with getting party members elected to the House, immediately slammed Pelosi.
"Speaker Pelosi stammered and filibustered around the elephant in the room because she knows full well that she has become a political liability to her fellow Democrats in Congress," NRCC spokesman Ken Spain said in a statement.
"Her obsession with the previous administration and her disdain for America's intelligence officials has reduced her to cheerleader status within the far left wing of her party and a distraction to the substantive debate over how to best move our economy forward," he added.
House Minority Leader John Boehner, R-Ohio, said Pelosi's lack of explanation is "simply unacceptable."
"She has had more than a week to produce evidence supporting her allegation that the CIA deliberately lied to Congress and does so 'all the time,'" he said in a statement. "She still has not done so and House Democrats are now stonewalling a bipartisan investigation to determine the facts. That is simply unacceptable."
"Claiming that the CIA engaged in a pattern of deception without either backing it up with evidence or retracting her statement and apologizing is an affront to the men and women who put their lives on the line to protect our country," he added. "They deserve better than this type of stonewalling."
Pelosi first lobbed the accusation against the CIA last week in a news conference that even some Democrats considered disastrous.
Her performance, which included many awkward and uncomfortable moments, unleashed a torrent of questions about her accusation and numerous efforts by Republicans to investigate her claim.
In the week since Pelosi's accusation, some Republicans have called on the FBI to investigate whether the CIA lied to Congress. On Thursday, Democrats defeated an attempt to raise a "privileged resolution" aimed to investigate Pelosi's claims, saying the measure was out of order because that type of procedure is used for questioning a member's reputation, not a claim the member makes.
FOX News' Jim Angle and Chad Pergram contributed to this report.