Pelosi calls on Nevada Democrat to resign over sexual misconduct claim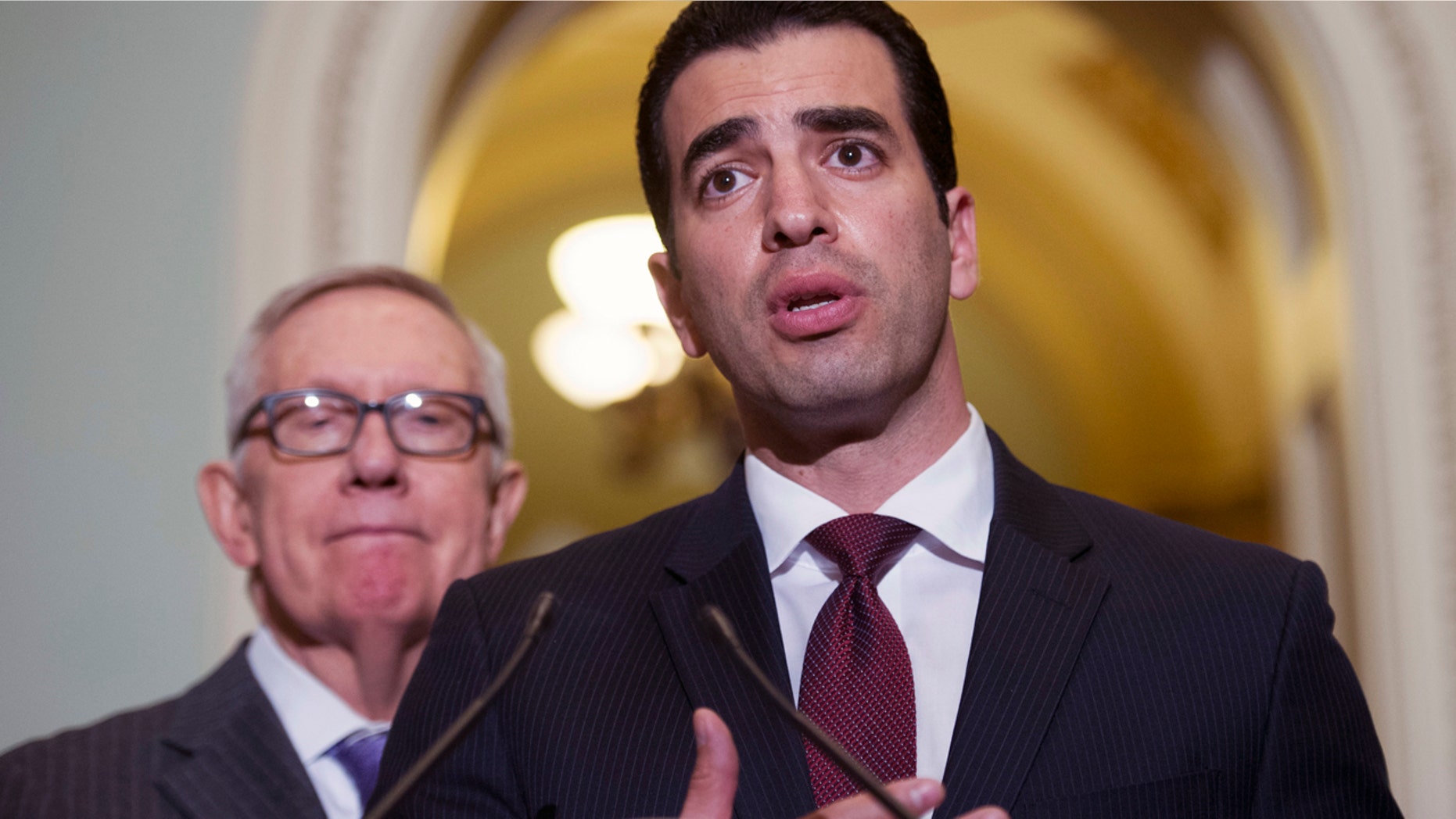 House Minority Leader Nancy Pelosi, D-Calif., has called on a Nevada Democratic congressman to resign following allegations of sexual harassment.
BuzzFeed News reported Friday that the female finance director for U.S. Rep. Ruben Kihuen's 2016 election campaign left her job after he allegedly made repeated sexual advances toward her.
"Across the nation, in every industry, brave women are coming forward to share stories of harassment that must be heard," Pelosi wrote.
"In Congress, no one should face sexual harassment in order to work in an office or in a campaign. The young woman's documented account is convincing, and I commend her for the courage it took to come forward.
"In light of these upsetting allegations, Congressman Kihuen should resign."
Kihuen was believed to be a rising star in the party and flipped a district in Nevada last cycle from Republican to Democrat. He is also a DREAMer.
Kihuen is accused of sexually harassing the former staffer by asking her for dates and twice touching her thigh.
In a statement, Kihuen said that he did not remember the incidents with the aide, and that she was a valued member of his team.
"I sincerely apologize for anything that I may have said or done that made her feel uncomfortable. I take this matter seriously as it is not indicative of who I am," Kihuen said. "But I want to make it clear that I don't recall any of the circumstances she described."
Following the BuzzFeed report, U.S. Rep. Ben Ray Lujan, D-N.M., chairman of the Democratic Congressional Campaign Committee, issued a statement Friday.
"Congressman Kihuen should resign," Lujan wrote, adding that House members and candidates should be held to the highest standard, and anyone guilty of sexual harassment or assault should not hold elected office.
Fox News' Chad Pergram and the Associated Press contributed to this story.