Palin Says Family Changing Behavior to Avoid Writer Next Door in Wasilla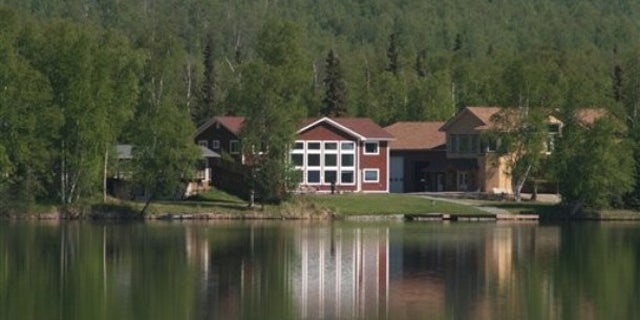 NEWYou can now listen to Fox News articles!
Former Alaska Gov. Sarah Palin said her family's had to change its behavior ever since a writer working on a book about her moved in next door. She said writer Joe McGinniss needs to "get a life."
Palin, in an interview with "Fox News Sunday," said McGinniss is still living in the house next to hers in Wasilla, Alaska, after moving in this year. Though the Palin family constructed a 14-foot-high fence after McGinniss arrived, the former vice presidential candidate said the family is making a conscious effort to stay out of his sight.
"We just avoid certain angles in the house, and we avoid the front yard, and we are doing a lot of things out and about around Alaska to have our summer fun and our outdoor recreation," Palin said. "We've changed our behavior as a result of our new neighbor."
McGinniss is a bestselling author who also wrote a magazine article critical of Palin when she was a vice presidential candidate. He stirred controversy when he moved in next door to Palin, but Palin said Sunday that he'll probably return to the East Coast in October.
"Some people just need to get a life. Bless his heart, he needs to get a life," she said.
Asked whether her family was just going "with the flow," she quipped: "Only dead fish go with the flow."
McGinniss said in June that he wasn't spying on Palin's family -- just interviewing people who live in the area and know the family. In an interview with NBC at the time, he said he was receiving threatening e-mails and accused Palin of letting loose "the hounds of hell" in the wake of his decision to move in.