Palin Pumps up her Profile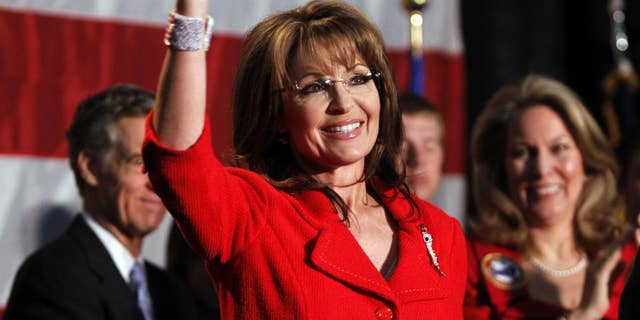 Sarah Palin is hitting the national stage once again, kicking off a bus tour this Memorial Day weekend.
It will start in Washington, D.C. at the annual Rolling Thunder motorcycle rally, hit some Civil War battlefields, the Liberty Bell in Philadelphia and include at least one stop in New Hampshire -- home of the leadoff presidential primary.
"The 'One Nation Tour' is part of our new campaign to educate and energize Americans about our nation's founding principles, in order to promote the Fundamental Restoration of America," according to the SarahPac website.
Palin's bus tour is likely to garner significant media attention. For months the national political press has been salivating for any sign that Palin is preparing for a 2012 presidential run, and this bus tour is exactly the peg needed for a full media blitz.
Adding to the fervor is news that Palin, a Fox News contributor, will be gracing the silver screen. A full-length documentary by a conservative filmmaker will be showing in theatres later this summer in the all-important early states of Iowa, New Hampshire, Nevada and South Carolina. Palin did not have an editorial say over the film's content, but she did give the crew access to her life.
There are also the reports suggesting the Palins have purchased a new home in Scottsdale, Ariz., a much easier location to launch a national campaign than Alaska.
All this adds up to more mystery surrounding Sarah. The question of whether she will or won't make another run for the White House looks to burn on for the next few months.
For the lesser known candidates in the existing GOP 2012 field, Palin's presence could prove to be tricky. Candidates like Tim Pawlenty and Rick Santorum need to gain name recognition and raise buckets of cash to make a serious run. A re-emergence of Sarah Palin could make both of those tasks more difficult.