Oregon health exchange tells applicants to go elsewhere if not covered Jan. 1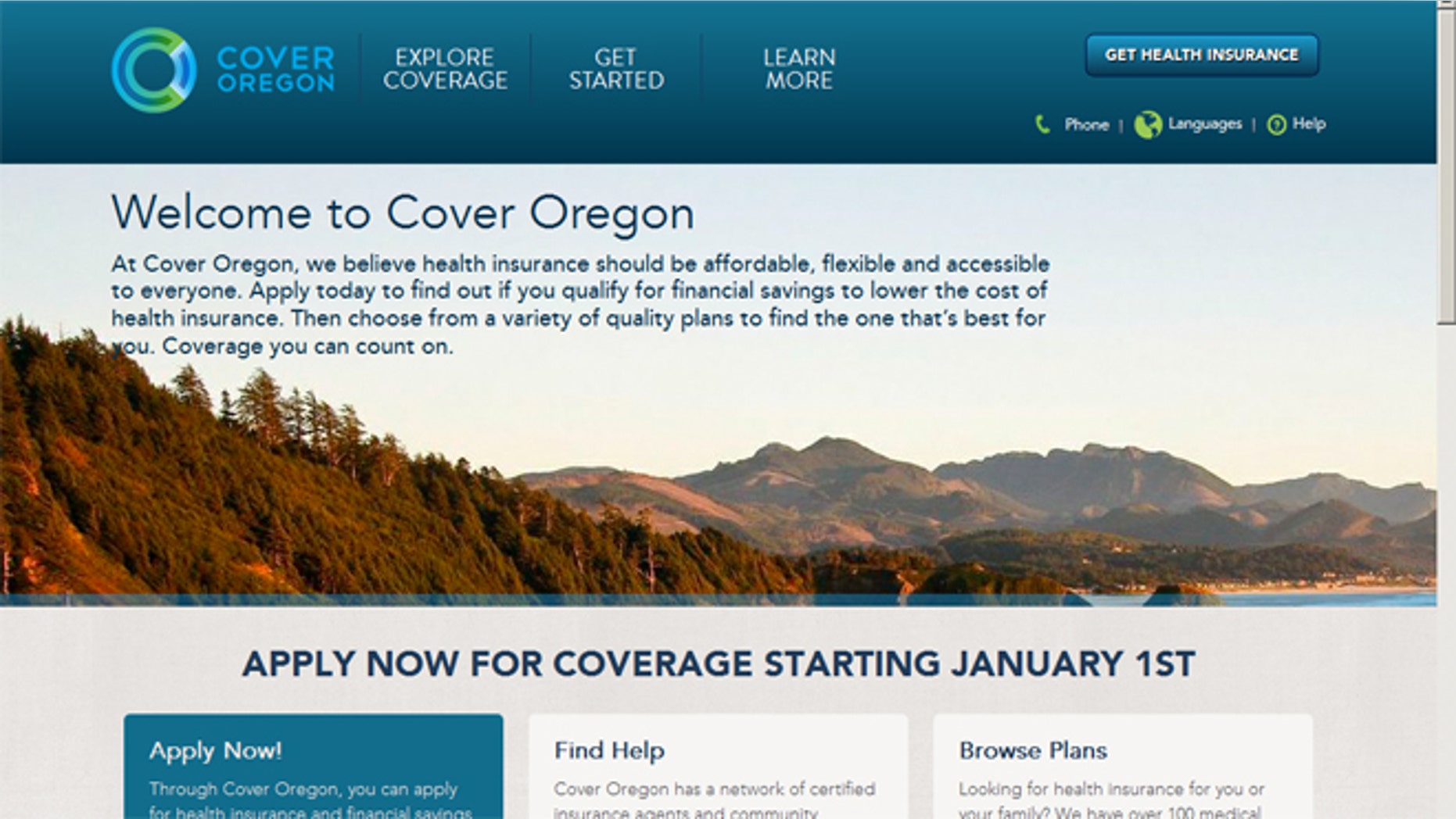 Some applicants for health insurance in Oregon have begun receiving robocalls from that state's health exchange warning that they will be forced to seek coverage elsewhere if they don't receive confirmation of enrollment by Monday.
The Oregonian reports that the robocalls from Cover Oregon consist of a woman's voice saying "If you haven't heard from us by December 23, it is unlikely your application will be processed for January 1 insurance coverage. If you want to be sure you have insurance coverage starting January 1, you have other options."
The phone call goes on to say that applicants who don't receive confirmation will be able to get coverage from an insurance company or agent, but will not be eligible for tax credits.
It is another embarrassing moment for the exchange, which has had to rely exclusively on paper applications processed manually by more than 400 workers after the website was not ready to launch on schedule in October. As a result, Oregon has been the slowest state to enroll people in private insurance, though the pace has picked up significantly in the past two weeks.
Cover Oregon reports that it has enrolled nearly 30,000 people out of 65,000 applicants, but only 11,000 of those have signed up for private insurance plans. Spokesman Michael Cox told The Oregonian that the exchange plans to process applications every day -- with the exception of Christmas Day -- right up through December 27, which is the deadline for January enrollment.
As with the federal exchange site, Healthcare.gov, Cover Oregon has extended the deadline for initial premium payments to January 15. Coverage would be considered retroactive to January 1.
Oregon Gov. John Kitzhaber vowed in November to enroll all Oregonians who needed individual insurance by January 1. In an interview with the Associated Press earlier this month, Kitzhaber said that the process had been slowed due to incomplete applications, some of which had come back unsigned. However, he added "I'm certainly willing to be held accountable for the fact that everybody who wanted coverage by January 1 is not going to get it."