Oklahoma senator calls out Congress for blowing money on 'fruity' grants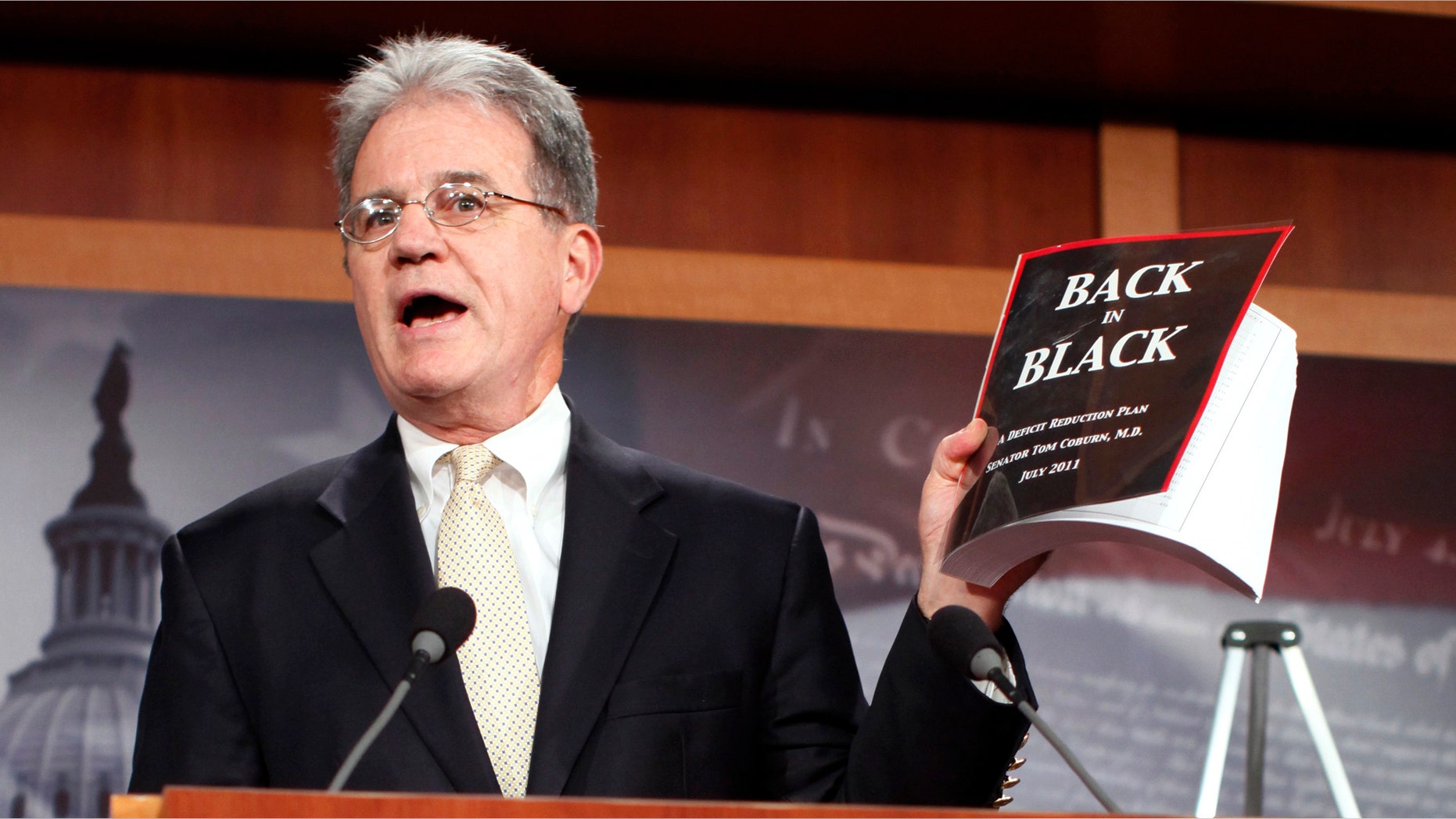 One Washington lawmaker says the fiscal fight in DC needs to be refocused on millions of dollars being blown on new government grants that include everything from spending on social media for apples, Christmas tree initiatives and a YouTube video promoting the proper handling of watermelons. And that's just this week alone.
"Lost in the back and forth this week regarding whether or not to shut down the government over ObamaCare was a real debate about all the other things that this bill will fund," Sen. Tom Coburn, R-Okla., said in a statement Friday.
Coburn, a fiscal hawk who publishes an annual "Wastebook" report, says the funding bill Congress is currently considering is chock full of head-scratching, taxpayer money-wasting government grants. They include: 35 wine projects, including 10 grants to support wine tasting, radio ads about New Jersey blueberries and funding for Organizing Maple Weekend in Massachusetts, with festivities that include a recipe contest.
Coburn also took a swipe at fellow Republican Sen. Ted Cruz of Texas who spent 21 hours on a non-filibuster filibuster earlier this week when he spoke against funding ObamaCare.
"When some senators were using flawed and pretend 'filibuster' tactics to defund ObamaCare that were destined to fail, they should have instead been focusing on how the CR wastes scarce taxpayer dollars by funding, for example, studies about how Americans view the filibuster," Coburn said.
Calls to Cruz's office for comment were not returned.
Elsewhere," Coburn continued, "just this week the government celebrated Christmas in September by funding numerous Christmas tree projects across the country plus a number of other stupid projects like junkets for Chinese wine connoisseurs and a maple syrup recipe contest."
In the past, Coburn has come down hard on Congress for agreeing to fund grants from the National Science Foundation that included $516,000 for scientists to develop an eco-ATM that will give out cash in exchange for old cell phones and other electronics as well as another $349,862 for a study that checks out of the effects of meditation and self-reflection for math, science and engineers majors.
NSF spokeswoman Dana Topousis has defended the grants to FoxNews.com in the past, and says Coburn shouldn't get caught up quirky names of projects but instead try to see beyond it.
She pointed to one project in 1996 called "BackRub," a search engine research project by Stanford University students Larry Page and Sergey Brin that eventually would go on to become Google.