Oklahoma Democrat caught removing congressional opponent's campaign signs ahead of primary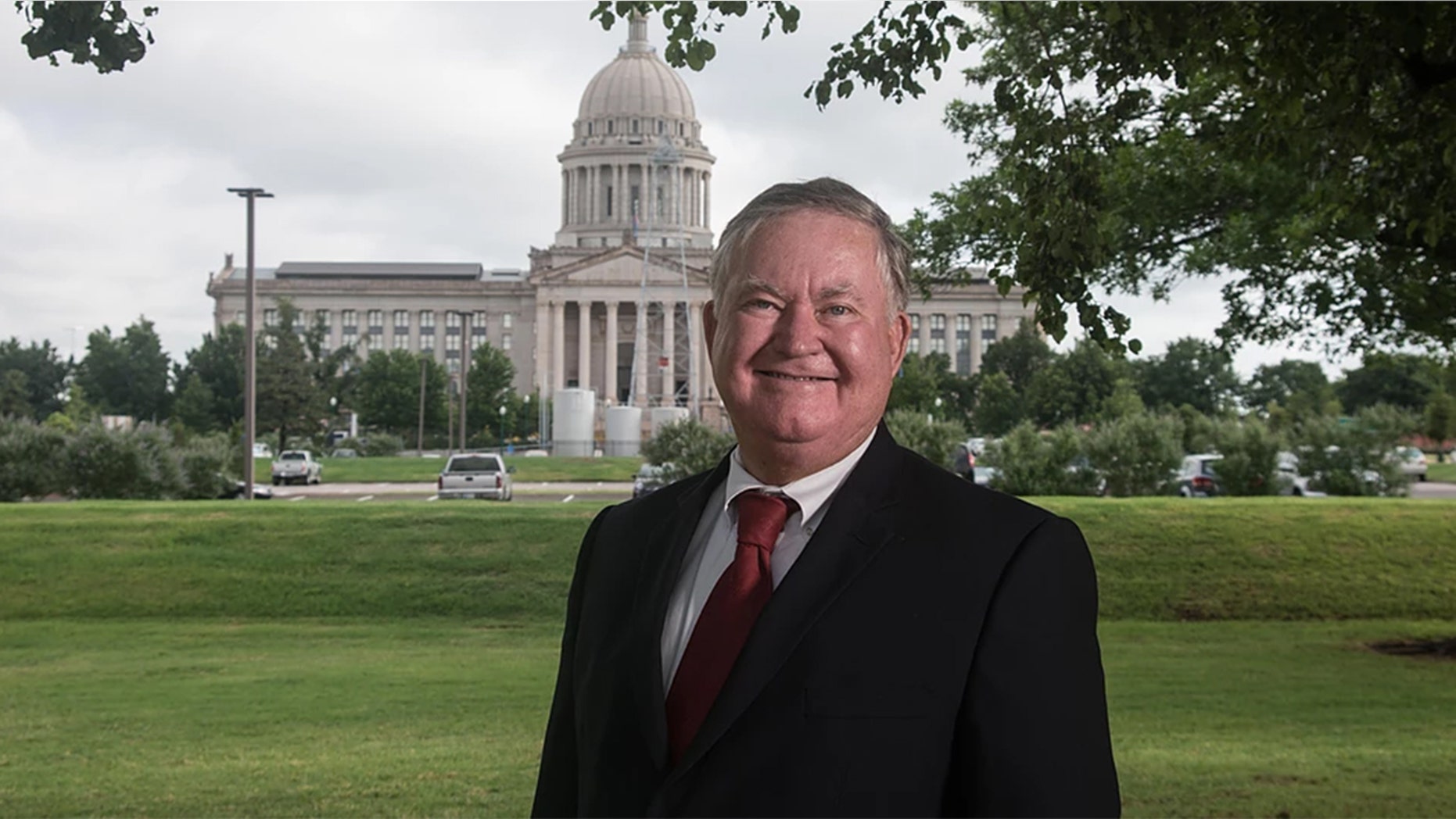 An Oklahoma congressional candidate has apologized after he was caught taking his opponent's campaign signs from a street corner -- just before the state's primary election.
Tom Guild, who bills himself as a progressive Democrat vying for Oklahoma's 5th congressional district seat, was accused in a Facebook post of taking the signs of Kendra Horn, also a Democratic candidate. The Facebook post, which has been shared more than 100 times, included photos of Guild allegedly caught in the act.
"Sometimes in the heat and rush of the campaign, mistakes are made," Guild said in a statement to The Oklahoman. "On reflection, removing some of my opponent's signs -- for any reason -- was a mistake on my part for which I sincerely apologize."
The Oklahoman also published security footage which showed Guild walking along a street and pulling up Horn's bright turquoise signs.
Horn, who has led multiple nonprofits, encouraged supporters to focus on issues in the campaign other than the signs.
"This election isn't about yard signs, it's about education and making health care affordable, but voters should hold candidates accountable when it comes to values and ethics as well," she said on Twitter. "I'm calling on my supporters to focus on talking to their friends and family about our campaign and the issues that matter most to them."
Tyson Todd Meade, another Democratic candidate for the seat, said he was "saddened to hear" about Guild's actions in a Twitter post. He said he and Horn "hugged [and] wished each other luck" after the weekend's pride parade.
Also running in Tuesday's Democratic primary is Elysabeth Britt, Leona Kelley-Leonard and Eddie Porter. Rep. Steve Russell, the incumbent, faces Gregory Dunson and DeJuan Edwards in the GOP primary.
President Trump won Oklahoma in the 2016 presidential election with more than 65 percent of the vote.