Oklahoma College Presidents Push For Immigration Reform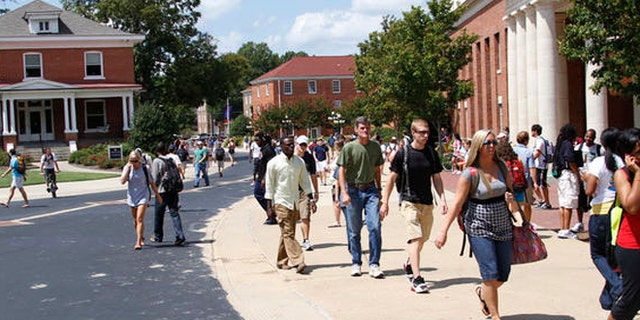 Oklahoma City – A number of presidents of colleges and universities in Oklahoma have sent a letter to the state's five U.S. representatives, calling for them to work for passage of immigration reform this year.
Thursday's letter from the 13 heads of higher learning was sent to the five Republican congressmen — Tom Cole, Frank Lucas, Markwayne Mullin, Jim Bridenstine and James Lankford — and asks them and the other U.S. House members to "work together to develop a comprehensive, bipartisan solution" for immigration.
Oklahoma City University President Robert Henry told The Oklahoman (http://bit.ly/15cagFU ) that there are students from more than 50 countries at his university and many want to stay in the U.S. after graduation but can't because of visa issues. Those students would economically benefit the state if they had the chance to stay, he said.
"This is not a partisan issue, by any means," Henry said.
The letter cites the number of foreign-born graduate students who are working toward degrees in fields related to science, technology, engineering and math, or STEM, areas that the presidents say Gov. Mary Fallin has identified as a critical need for the state.
In 2009, 55 percent of Oklahoma's graduate students in those fields were temporary residents with no clear path to stay in the country after graduation, according to the letter. Current U.S. immigration policy makes states unable to capitalize on those students, the letter states.
The letter also cites a recent study by the Partnership for a New American Economy and the American Enterprise Institute, which found that 262 jobs are created for every 100 foreign-born graduates of a master's or doctoral program who stays in the country and works in a STEM-related field.
Oklahoma has 28 public and 14 private colleges and universities. The presidents who sent the letter come from both public and private institutions.
College and university presidents in Utah and Florida sent similar letters on Thursday.
Based on reporting by The Associated Press.
Follow us on twitter.com/foxnewslatino
Like us at facebook.com/foxnewslatino