Oil-patch women say energy industry is safe place with opportunities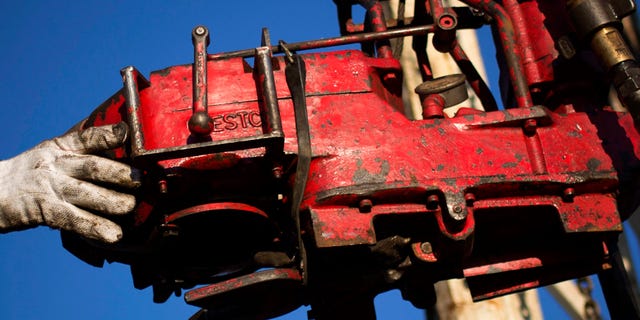 Judging by its critics, the energy industry – and specifically the oil and gas industry in North Dakota – isn't female-friendly. Yet women who live and work in the oil patch say the energy industry isn't just a safe place for women, but that there are plenty of opportunities for everybody.
In popular media North Dakota's oil patch is often depicted as a rowdy place full of roughnecks and prostitutes. A new weekly drama from ABC called "Oil!" which is supposedly set in North Dakota – though that's hard to tell with the snowcapped peaks of Utah, the actual setting, in the background of nearly every scene – looks to portray oil-patch communities as a sort of nouveau wild west. Stories about strippers striking it rich at oil-town topless bars and struggles with human trafficking dot national headlines.
Even some of North Dakota's political leaders have branded the state unsafe for women. In their 2013 party platform, North Dakota Democrats accused Republican majorities in the state of ignoring "the emergent danger women face by simply being women in this state."
Nationally, activists have declared hydraulic fracking a feminist issue.
"Fracking as an industry serves men; 95 percent of the people employed in the gas fields are men," ecologist and anti-fracking activist Sandra Steingraber said during a lecture at the University of Pittsburgh on April 6. "When we talk about jobs, we're talking about jobs for men, and we need to say that. And the jobs for women are hotel maids and prostitutes."
Are women unsafe in the energy industry? Are jobs as sex workers and hotel maids really all they can find? Watchdog interviewed a cross section of women working in and around the energy industry. They say women are safe, even in the oil fields, and you don't have to be a hooker to find opportunity.
"That's absolutely crazy talk," Kathleen Neset told Watchdog referring to Steingraber's assertions. "I would like to inform her a little more clearly that there are very good jobs, perhaps she needs to learn a little bit more about our industry."
Neset is the president of Neset Consulting Services, a company based in Tioga, North Dakota, which she founded with her husband in 1980. Neset has worked in the energy industry since the 1970s in such states as Michigan, Colorado and Wyoming before coming to North Dakota.
She told Watchdog that opportunities abound for women in the oil industry. "I for one have been very involved in geology, horizontal drilling and fracking. Our workforce here at Neset Consulting has averaged about 20 percent women working in technical jobs. These are scientists. These are engineers. These are professionals who by virtue of their education or by experience are doing incredible work."
Click for more from Watchdog.org.