Officials investigate human trafficking claim at Virginia home of Saudi attache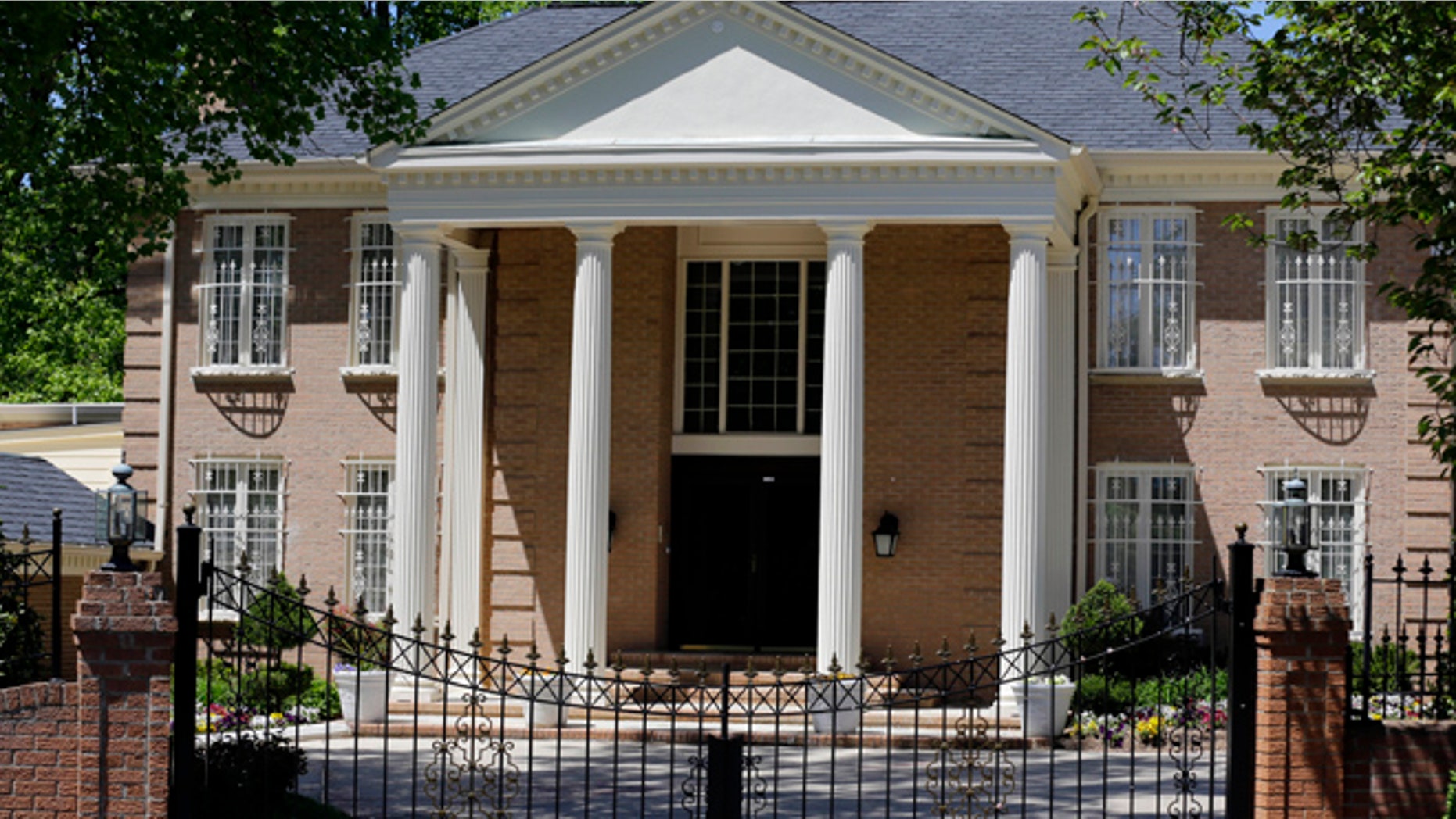 Federal officials are investigating reports of human trafficking at the upscale Virginia home of a Saudi military attaché, after immigration agents removed two domestic workers from the house earlier this week.
Immigration and Customs Enforcement officers on Tuesday night removed the two alleged victims, Filipino women who claim the Saudi attaché confiscated their passports and made them work long hours without pay.
MyFoxDC.com reports that one of the women had tried to escape through a gap in the front gate as it was closing.
Officials responded to the McLean, Va., home following a tip that two workers were being held in circumstances that amounted to human trafficking.
According to real estate records, the Virginia home is owned by the Kingdom of Saudi Arabia's Armed Forces Office. MyFoxDC.com reports that the Saudi Embassy claims the compound is separate from their operation.
Immigrations and Customs Enforcement says their investigation is ongoing.
ICE is investigating whether there may be other potential victims connected to the home, said John Torres, ICE's special agent in charge for Homeland Security Investigations in the Washington field office. He wouldn't discuss the specific allegations but said that generally in cases of domestic workers, ICE prioritizes those involving allegations of workers being held against their will or threats of violence against workers or their families.
If wrongdoing is uncovered, there would be immediate questions about diplomatic immunity.
State Department spokesman Patrick Ventrell, at a briefing Thursday, did not say whether that would apply in this case, but acknowledged that the department "honors U.S. treaty obligations" with regard to immunity.
"But just to reiterate," he said, "under the Vienna Convention on Diplomatic Relations, diplomats are under a duty to respect the laws and regulations of the receiving state."
He said the State Department is working with law enforcement agencies on the matter.
In the wake of the allegations, Rep. Frank Wolf, R-Va., who's been a champion of cracking down on human trafficking, is holding a long-planned forum on the subject in McLean, less than a mile from where the alleged incident occurred.
Wolf says it is often mistakenly assumed that human trafficking occurs only in foreign countries, but it is happening in American cities as well.
Gangs like MS-13 operate prostitution rings in the D.C. area, often nabbing young immigrants and exploiting them. The vast majority of those trafficked are women and children.
According to the State Department 800,000 people are trafficked across international borders each year. That does not include trafficking within a specific country's borders, including the United States.
Trafficking cases have been a priority in recent years for the Justice Department, which reports that it has brought an average of 24 cases alleging forced labor in each of the past three fiscal years -- nearly twice as many as the prior period.
Fox News' Doug McKelway and The Associated Press contributed to this report.