Officer fatally shot by solider at Fort Bragg was highly decorated war veteran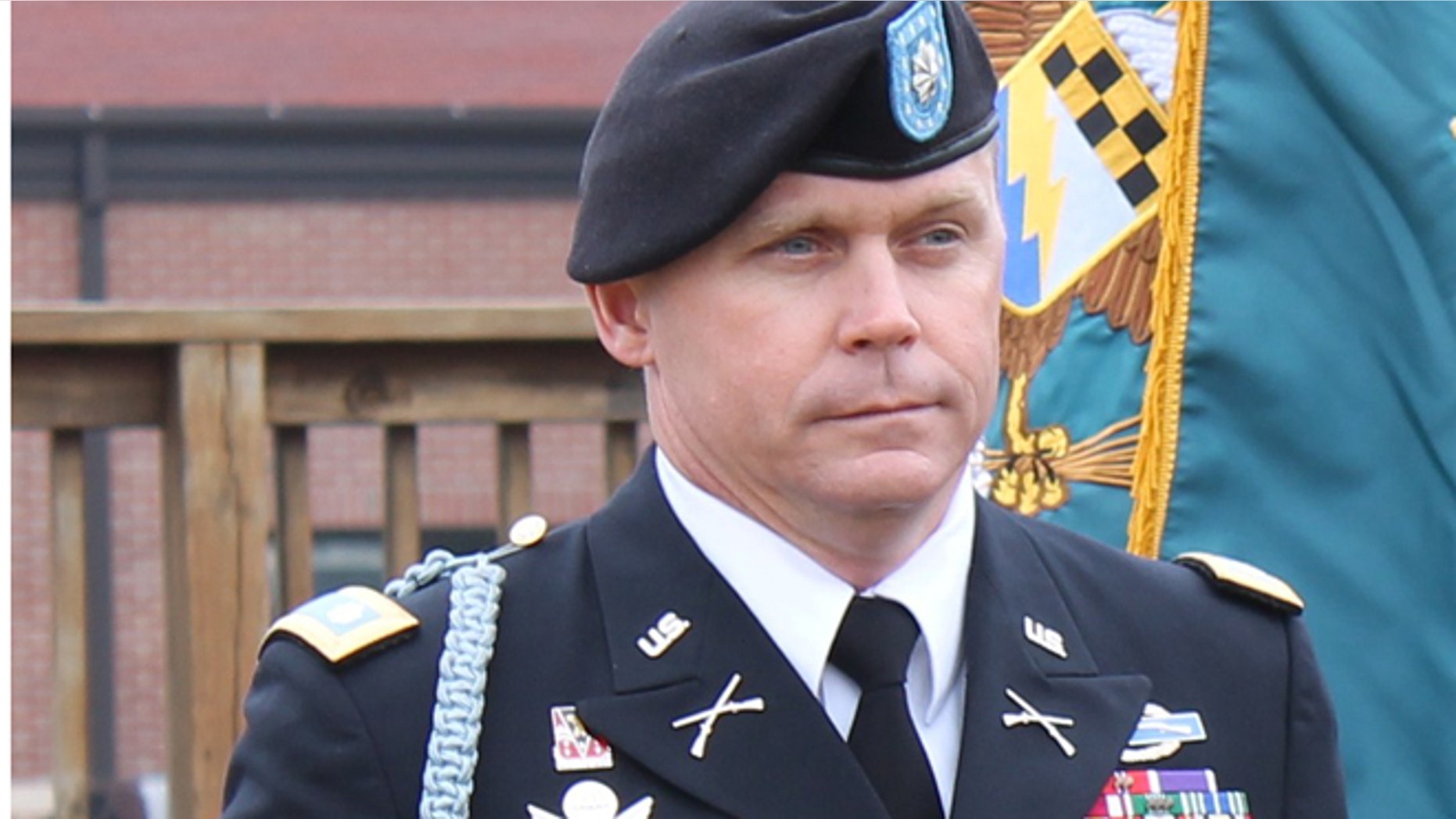 Army officials released the name Saturday of the officer fatally shot by a soldier under his command at Fort Bragg and said he was a highly-decorated veteran of the wars in Afghanistan and Iraq.
The superior officer killed Thursday has been identified as Lt. Col. Roy L. Tisdale, a Bronze Star Medal recipient and commander of the 525th Brigade Special Troops Battalion, 525th Battlefield Surveillance Brigade.
Tisdale, 42, was from Alvin, Texas.
He was shot allegedly by a member of his battalion during a safety briefing near the unit's headquarters.
Tisdale died immediately, then the shooter reportedly turned the weapon on himself.
The shooter, who has not been identified, is also not expected to survive his self-inflicted wound, a senior defense official told Fox News.
The suspect was facing a possible court martial for allegedly stealing a toolbox worth $2,000 from a military facility, the official said.
A third soldier wounded during the shooting has been released from the hospital. He has been identified as 22-year-old Spc. Michael E. Latham of Vacaville, Calif.
Tisdale graduated from Texas A&M University in 1993 and was commissioned as an infantry officer. He took command of the battalion in January 2012 when the battalion was activated.
Among Tisdale's other awards and decorations are a Purple Heart, a Meritorious Service Medal and a Senior Parachutist Badge.
The alleged shooter had served in Afghanistan as part of Col. Tisdale's security, the official told Fox News.
The Associated Press contributed to this report.