Obama's Post State of the Union Trip Puts Bears Fan In Packers Country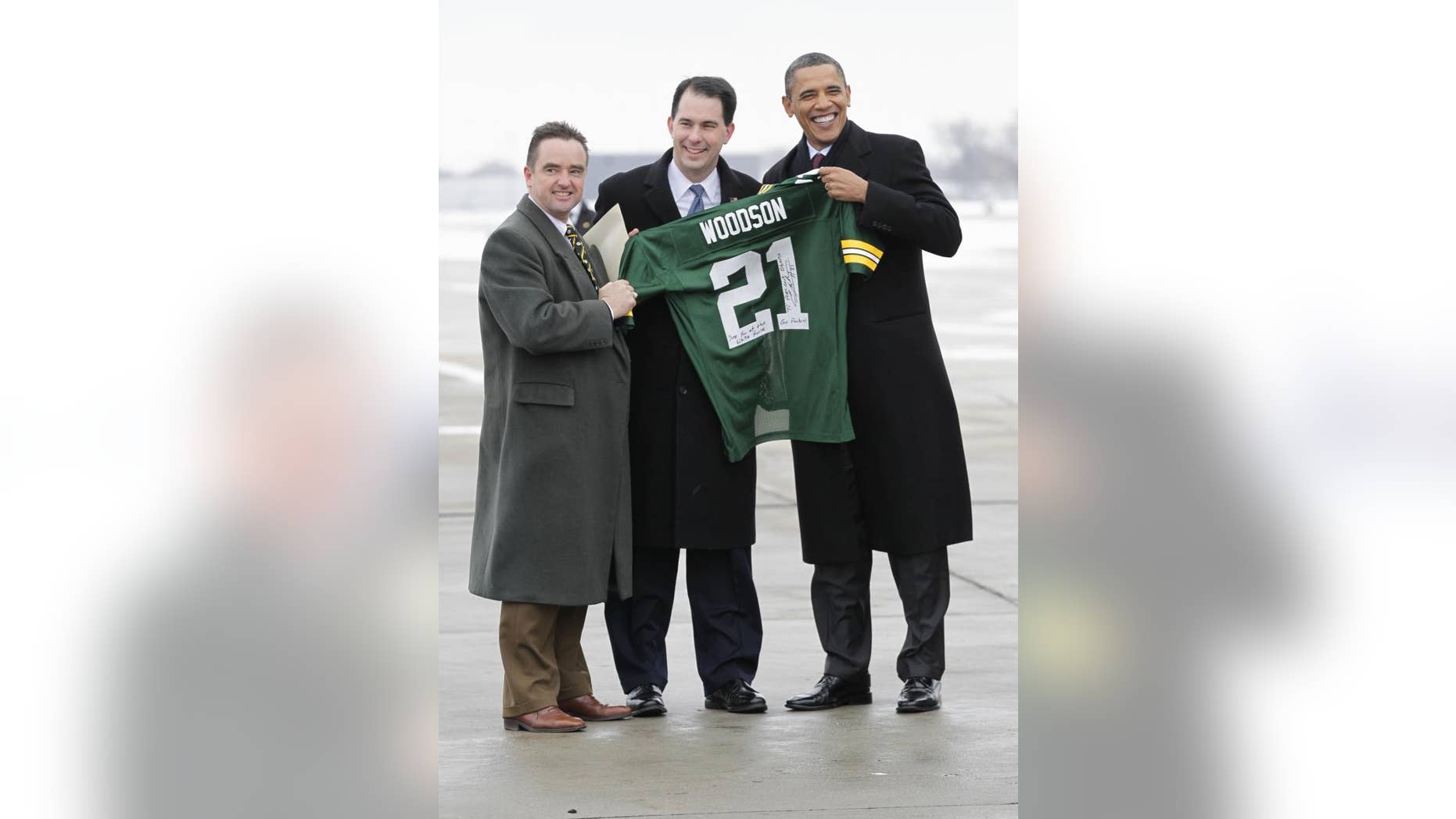 The president's post-State of the Union trip to America's heartland took him straight into hostile territory Wednesday. But it wasn't Republicans he encountered during the trip to Manitowoc, Wisconsin. It was die-hard Green Bay Packer fans.
The Packers beat President Obama's hometown favorite Chicago Bears in the NFC championship game on Sunday, earning a trip to the Super Bowl.
"Let me begin by clearing something up," the president said to employees at an energy technology company. "I have not come to Packer Country because I lost a bet."
But you wouldn't know it by the his reception at the airport in Green Bay where the Bears - Packers rivalry was on full display.
As he stepped off Air Force One, Obama was greeted by Wisconsin's Republican Governor Scott Walker who gave him a Packers jersey that said "Obama 1" and Green Bay Mayor James Schmitt offered yet another Packers jersey to the president.
"They're rubbing it in," the president yelled to reporters gathered on the tarmac as he held up one of the jerseys.
The jersey Mayor Schmitt gave Obama was signed by Charles Woodson and the Packer cornerback had a message for the president: "See you at the White House. Go Packers!" Super Bowl champions traditionally visit the White House after winning the big game.
Obama said last week that if the Bears made it to the Super Bowl, he would be there. But it is the Packers who will play the Pittsburgh Steelers in Arlington, Texas on February 6th.